As the soft piano melody of the C418 track begins to play, a flashback of childhood memories comes back. Minecraft brings a rush of nostalgia for those who once played in their youth. (Photo courtesy of pixabay.com)
In time, the wonders and delights of our childhood we hold onto for so long eventually fade. The past consumes the things we once cherished and all that is left are heartfelt and nostalgic memories of our childhood. 
Minecraft is among these things, and although time fades its popularity and community, the nostalgic memories remain the same for each of its players. 
Released in 2009, Minecraft opened the gateway for creativity and imagination for all people, and gave players some of the most memorable moments from their childhood. A sandbox game with a multiplayer option was groundbreaking for the gaming community, and it offered entertainment for a younger audience. As time progressed, the community and its players began to grow as well. Teens reminisce on the memories Minecraft gave them in their youth, including students at Leesville Road High School (LRHS).
Joshua Thompson, LRHS student, is a junior who played Minecraft in his childhood. He gives insight to when he played and the memories following the years after. "I remember almost every day after elementary school I'd rush straight to get my homework out of the way so I could get on (play Minecraft) later with my friends. My friends and I would stay up for hours just building and laughing and having an all around good time", said Thompson via text message. 
Thompson mentions how Minecraft made up a portion of his childhood in a positive way. "It gave me comfort, and the ability to do whatever I want was right in front of me. I think that some of my best memories as a kid were growing up with Minecraft and messing around with my friends in the game."
Many other players like Thompson agree that Minecraft provided a safe escape from the real world. An escape to one's own reality where anything is possible, and endless possibilities for creativity. 
Francis Fleming, LRHS student, played and continues to play Minecraft today.  "I played Minecraft all the time as a kid, when I first got the game I was in the 4th grade and each morning I would get up before school and play", said Fleming via text message. 
Fleming elaborates on the idea that Minecraft offers simplicity, which makes the game enjoyable. "I didn't really know what I was doing and often spent my time in a dirt shack or wandering around aimlessly, but I had a blast doing it", wrote Fleming. Like many other players, Fleming grew apart from playing the game as he grew older. 
However Fleming claims the nostalgic memories of Minecraft, and a few new updates, drew him back to playing again. "I stopped playing around middle school. Although more recently I started playing again and have really enjoyed messing around with my friends like before. The game has evolved a lot since I played as a kid and all of the new features are really enjoyable", wrote Fleming.
Many kids today will not understand the joy, creativity, and possibility Minecraft once provided. Nowadays, Fortnite, Call of Duty, and other frantic competitive games are creating a more toxic and less simplistic gaming environment. Players become more frustrated with their game, and often quit out of rage or losing. Unlike other games, Minecraft does not prompt players to become competitive or frustrated with the game. Instead it created a peaceful and enjoyable setting for players to have genuine fun in. 
As years go by and we grow older, it's important to reflect on the aspects of our childhood that still bring back joy. Although Minecraft will never be the game it once was before, those who remember playing it reminisce on the fun times and good memories the game gives them. 
Some may argue Minecraft is just a game, labeling it as another source of entertainment. But to others, Minecraft is a part of childhood, where life was once simple, and growing up ceased to exist.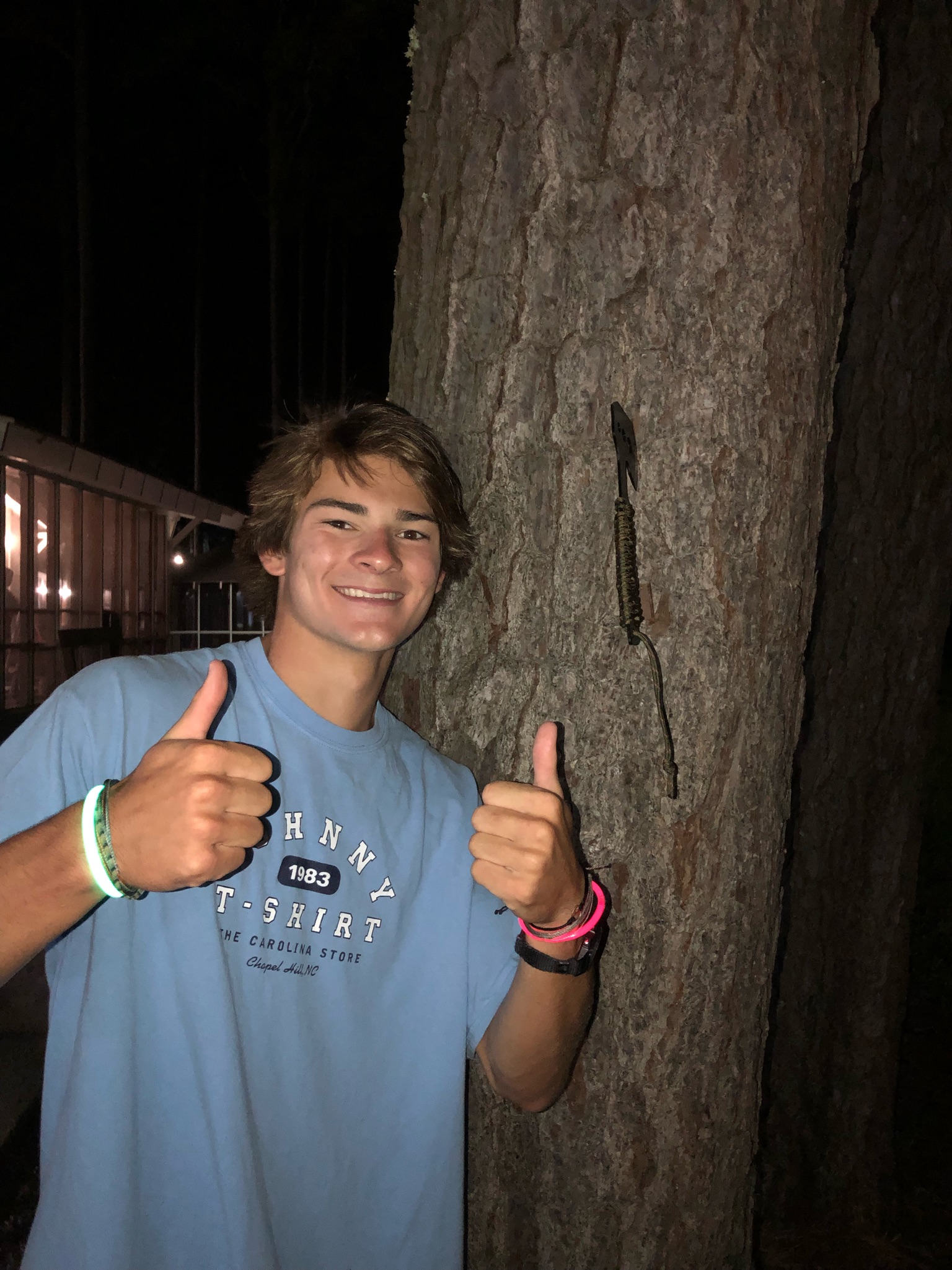 Hi! My name is Chase and I am a staff writer for The Mycenaean. Two fun facts about me are that I enjoy playing guitar with my dad and friends, and I also am a two-time spikeball tournament champion.