Latex gloves hold a masked globe, indicative of the virus that has spread across the world, disrupting people's lives. (Photo courtesy of Anna Shvets on Pexels)
Even if you might not want to remember, 2020 is a year you will never forget.
From beginning to end, 2020 has been full of trials and tribulations. The coronavirus pandemic, unquestionably the biggest crisis of the year, has killed over 1.5 million people worldwide, devastated economies, and ruined livelihoods. 
Meanwhile, record-setting wildfires and hurricanes have ravaged the globe.
The death of George Floyd, a black man killed by police in Minneapolis, incited worldwide protests and sparked more discussions about racial inequality, police brutality, and the justice system. 
The highly-disputed presidential election only deepened the divide in the U.S. 
2020 has been a harrowing year for people all over the world, a year that will be infamous for it's numerous disasters and misfortune. But, despite the seemingly endless spiral of tragedy, hints of hope have shone through. People from all walks of life, from dedicated front-line workers to kind strangers on the street, have helped each other persevere.
January
The decade started with the promise of a new beginning with fresh hopes and endless possibilities. That quickly changed.
Just three days into the new year, the U.S. was on the brink of war. President Trump authorized a drone strike that killed Qasem Soleimani, an Iranian general, because Soleimani was plotting "imminent and sinister attacks" on the American people. That led to days of tension and Iran's retaliatory missile strike on U.S. forces in Iraq.
At the time, Australia faced devastating wildfires that had been burning for months. The fires burned over forty-six million acres, killing at least thirty three people and nearly one billion animals.
President Trump's impeachment trial began on January 16th, on charges that he recieved help from the Ukrainian government to get re-elected and for asking Ukraine to investigate Joe Biden.
As if that wasn't enough, on January 26, renowned basketball player Kobe Bryant and his daughter Gigi died in a helicopter crash. 
Later that month, on January 31, Britain became the first country to leave the European Union (E.U.). The historic departure known as "Brexit" came over three years after 51.89% of people from England, Scotland, Wales, Northern Ireland, and Gibraltar voted to leave the E.U.
February
On February 5, President Trump was acquitted in his impeachment trial by the Republican-controlled Senate. "Parasite," a Korean thriller, won many awards at the Oscars and became the first non-English-language film to win Best Picture.
Meanwhile, coronavirus cases grew rapidly around the world.
March
On March 11, the World Health Organization officially declared the coronavirus outbreak a pandemic. At the time, 118,000 people had contracted the virus and almost 4,300 had died. Much of the world was put on hold. Governments encouraged people to avoid crowds and limited travel, disrupting businesses, schools, and the economy.
The pandemic triggered a global recession as most countries went into lockdown. For instance, on March 9, the Dow Jones industrial average suffered its worst-day point drop ever.
April
At the beginning of April, worldwide coronavirus cases reached one million. By the end of the month, there were one million cases in the U.S. alone. The "new normal" was masks and social distancing. But, not everyone agreed with the regulations. Numerous people protested the stay-at-home orders in the U.S., most disregarding health officials' advice to avoid crowds.
May
The virus continued to spread in May, but that didn't stop protesters from taking to the streets after the tragic death of George Floyd. Floyd, a forty-six year old black man, was killed by police in Minneapolis on May 25. His last moments were caught on camera and sparked outrage all over the world. Officers held Floyd down while he pleaded for help, repeatedly saying, "I can't breathe." 
Floyd's death, reminiscent of many black men and women before him, reignited protests against racial inequality across the U.S. and in some cases, across the globe.
June
On June 5, Joe Biden, former vice president, formally became the Democratic presidential nominee. In Washington, DC, the words "Black Lives Matter" were painted on two blocks on the road to the White House. Mayor Muriel Bowser, who commissioned the painting, named that section of 16th Street "Black Lives Matter Plaza."
Some states across the U.S. began re-opening and relaxing the strict restrictions.
July
At the end of the month, Major League Baseball (MLB) and the National Basketball Association (NBA) resumed their seasons, without fans in attendance. The NBA reopened "in a bubble" at Walt Disney World in Florida, with the words "Black Lives Matter" displayed on the court. Players had social justice messages on the backs of their jerseys.
August
A massive explosion in the Lebanese capital, Beirut, on August 4, killed over 200 people and injured about 5,000 others. The blast was caused by the accidental detonation of 2,750 tonnes of ammonium nitrate that had been unsafely stored in a warehouse. On August 11, Biden announced that he chose Kamala Harris, a California senator, as his running mate, making her the first Black and Asian woman on a major party's presidential ticket.
In mid-August, deadly wildfires started to erupt again, this time from California to Washington state, burning millions of acres and displacing hundreds of thousands of people. On August 28, beloved actor Chadwick Boseman, well known for his star role in "Black Panther," died at age forty-three after a four-year battle with colon cancer. 
September
Ruth Bader Ginsburg, the second woman to become a U.S. supreme court justice and trailblazer for gender equality, died on September 18 due to pancreatic cancer. She was eighty-seven years old. Ginsburg's death led to a partisan battle over her successor.
President Trump nominated Amy Coney Barrett, a federal appellate judge, Notre Dame law professor, and conservative. Democrats argued that they should wait until after Election Day to swear in Ginsburg's replacement.
October
On October 2, President Trump announced that he and his wife tested positive for coronavirus, just days after his first debate against Biden. He was hospitalized for three days at Walter Reed National Military Medical Center before he returned to the White House to recover. 
On October 6, rock icon Eddie Van Halen died at age sixty-five after a decades-long battle with cancer.
November
On November 7, days after Election Day, Joe Biden became the 46th president of the U.S. He won after receiving key votes from Pennsylvania, an important battleground state and Biden's birth state. Kamala Harris became the first woman and woman of color as Vice President. President Trump continued to claim that widespread fraud was committed and that he won.
On November 8, cherished Jeopardy host Alex Trabek died after battling pancreatic cancer. He was eighty years old.
All the while, the U.S. saw more coronavirus cases in November than any other month and more than most countries saw all year. With the mass loss of jobs, Americans are facing almost unprecedented levels of food insecurity.
December
As the virus surges during the holiday season, health officials are urging the public to avoid travel and resist gathering. So far, there have been over 16 million confirmed coronavirus cases and over 303,000 deaths in the U.S. and those numbers are only rising.
But, there is hope. On December 8, the United Kingdom became the first nation to begin vaccinating its citizens with a fully approved coronavirus shot. The U.S. also started distributing the same vaccine, made by Pfizer and BioNTech. Another vaccine, developed by Moderna, might soon be authorized for distribution as well.
Early data shows both vaccines to be highly effective against the virus, indicating that the world is closer than ever to being "normal" again. 
2021 can't get here fast enough.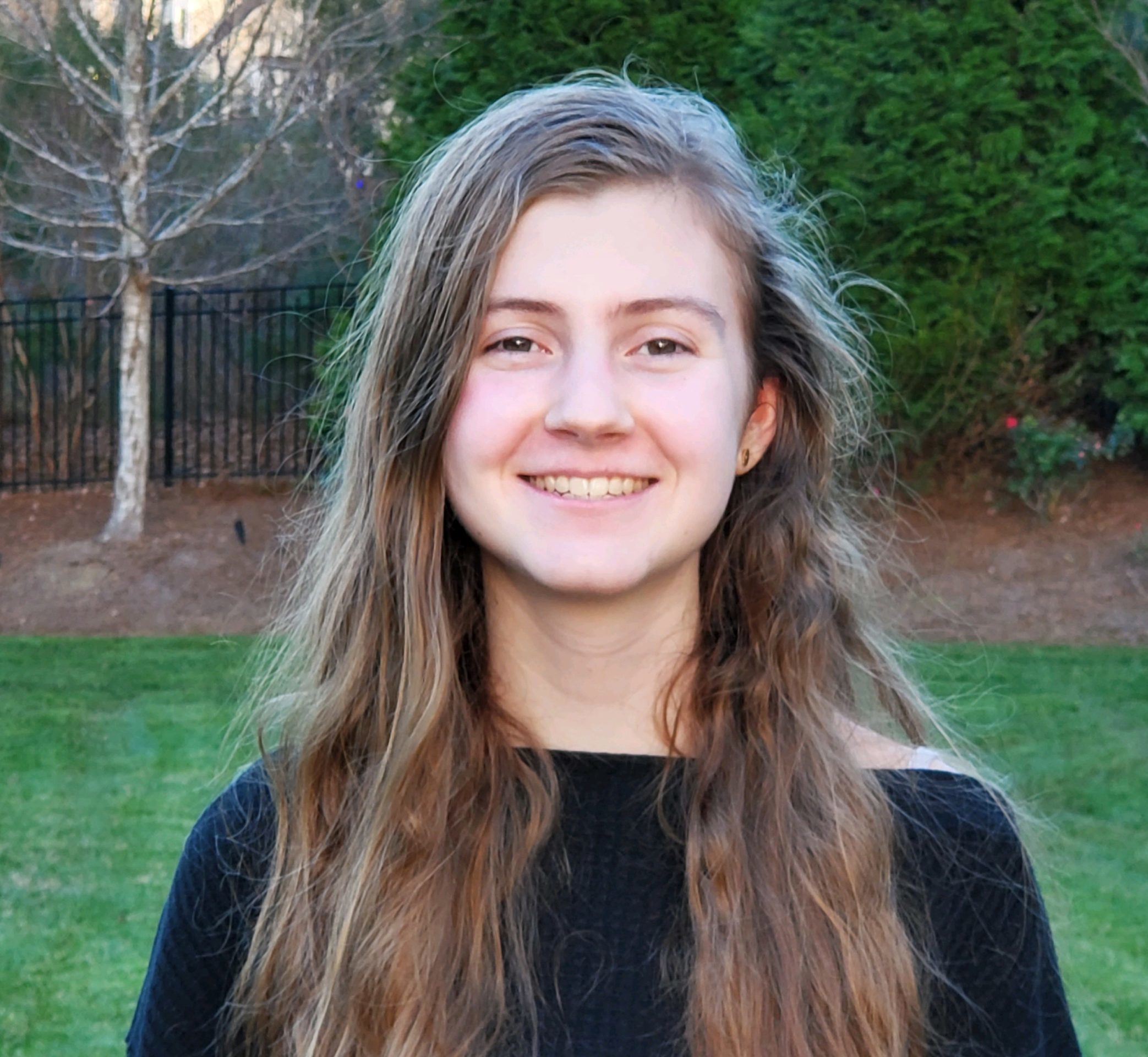 Hi! My name is Sydney and I am a staff writer for The Mycenaean. I am also a member of Key Club and Co-President of the Food Club Bank. I'm the last of six Kaelin family members to go through Leesville.