What is the Credit by Demonstrated Mastery (CDM) option? Why take it? 
Overview of CDM
CDM is a free state program that allows students to earn credit via a test instead of a class. They pick the classes they are proficient in, and attempt to test out of them. There are only a few core and language courses available, but the majority of CTE ones are available. Click here for the list of courses.
Each year students can opt to take up to three CDM tests, but they can not be in the same content area. Meaning, they can not test out of both German and French in the same year because they are both language classes. When signing up for CDM, students must also remember that they are only eligible for the course level they fulfilled the prerequisites for (ex. Bob must pass English I before testing out of English II).
The application itself is only two pages long and is simple. It requires students to fill out their general information (name, grade level, birthdate, etc.), list the courses they want, and obtain their parent's signature. The application is here, and afterward, students should send it to student services. It is due by Monday, December 14th.
After passing Phases One and Two, students will receive credit for the course. If the student fails, there is no real consequence. As a free program, there is no money lost, and the failed attempt will not appear on their transcript or permanent record.
Phases One and Two
Following acceptance into the program, there are two phases of rigorous testing. Phase One is the course final (an EOC, Locally-developed Exam, or Proficiency Exam). The second part is dependent on the course; it may be a timed writing, a speaking assessment, a project, or something else. 
For Marie Cox, senior, phase one of the Civics and Economics test was simple. "Honestly, Phase 1 was really easy. I just showed up at the computer lab one day and had to take the NCFE for Civics." 
Rhiannon Williams and Megan Vezzetti, seniors, agree with their peer. 
For others, though, the exam was a little more challenging. "The test was somewhat difficult," wrote Brad Vezzetti, senior. 
They used a variety of resources to prepare for this portion of the test. "I used the course websites of teachers who teach Civics & Economics at our school to find class PowerPoints, exam review materials, and study guides," wrote Williams. 
"I looked over the standards for Civics and Economics, completed a released exam, studied economics Quizlets, and found websites and PowerPoints from NC Civics teachers. I also got distracted by games on iCivics for a while," wrote M. Vezzetti. 
During their studying, each student mentioned paying extra attention to the economic section. AP Government and AP US History cover the majority of the civics portion of Civics and Economics, so they only needed to learn economics.
All four passed the exam and were able to move on to the next section. Phase Two for Civics and Economics is a couple of timed writings. The topics vary each year, but during the 2019-2020 school year, they covered democracy, federalism, "economic indicators and personal financial literacy," wrote Cox. 
Phase One and Two pose their own difficulties and challenges, but all the four seniors were able to pass and receive credit for Civics and Economics.
Perks of CDM
Going through the CDM process has both benefits and drawbacks that students must consider before applying. 
"CDM allows you to have more room in your schedule and not have to take a class you don't want to," wrote B. Vezzetti. After passing, students can fill that vacant period with an AP, interesting elective, or even leave it empty. This new class option makes the school year more enjoyable.
Depending on which course the student chooses to test out of, they may end up with a fulfilled graduation requirement. "The main pros of CDM are getting the credit towards graduation requirements," wrote M. Vezzetti. This credit is good because it helps students move one step closer to graduation without having to spend a semester studying. 
The pros do not just extend to students who pass. If they fail, they still get something out of the program. "Either you pass and don't take the class, or you fail and at least have seen what the final looks like, so you can be more successful when you take the exam again," wrote Cox. 
CDM offers a chance for students to achieve more success in high school, either by giving them a peek at the exam or opening up a period for another class. 
Cons of CDM
The upsides of this program are excellent, but the downsides are equally bad. 
Though there is not a whole semester of studying, students must spend at least a couple of stressful days preparing for Phases One and Two. Then the actual test takes place during the school day, so students need to miss class those days. "The cons are missing a class period to take the test (a problem during the busy junior year) and the stress of trying to self-teach the material," wrote M. Vezzetti. 
Not only would students miss a couple of classes for testing, but they would miss the entire course they test out of. A consequence of that is they miss out on a period with friends. "A huge con is that I am missing a class with my friends," wrote Cox. "Civics offered one last chance to be in a class with my friends or to be able to complain or talk about coursework with them."
One of the biggest problems with CDM is that students who pass it may still lack a complete understanding of that class. "You may not get the same level of understanding as the class," wrote Williams. "CDM is not an equivalent to going through the class… and tests can only cover so much." 
Even though the course material is entirely self-taught in this option, students still have to pass the final and answer some complex essay questions. Due to the high bar that students must reach, they will be proficient in the content of the class by the end of the process. "The process covered the course materials, but I definitely believe that CDM is harder than the class," wrote Cox. "We had to be well versed in everything and couldn't just depend on our knowledge of some Civics topics."
CDM has excellent pros, but the cons are just as important, and students should consider them before applying. If students are up for the challenge, then this program could help them have a successful high school career. In the words of Rhiannon Williams, "CDM is a great option, and underclassmen who are already knowledgeable in any of the available courses should definitely look into it!"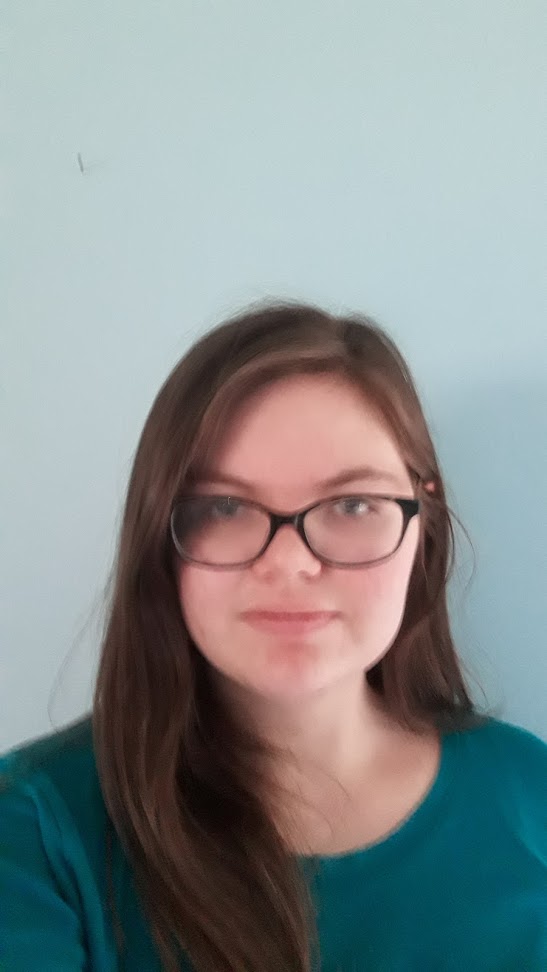 Hi! My name is Savannah and I am a staff writer for The Mycenaean. I have been in Girl Scouts for 12 years and I am currently interning with Buffett and Beyond.