This sign can be found posted everywhere around the cities in the United States before the day-long event referred to as Black Friday. Stores prepare for in-store and online sales that are open to the public the day after Thanksgiving each year, but the typical craziness and crowds the event draws in is very different from other years because of COVID-19. (Photo Courtesy of Public Domain)
The highly awaited "Black Friday sales" that follow Thanksgiving Day, took place this year across the nation with a different setup and turnout than usual years.
Black Friday is the informal name for the Friday following Thanksgiving that marks the first day of the Christmas shopping season in the United States since 1952. This year, the big Black Friday in-store sales started on Friday, November 27.
Many Americans feared that Black Friday was going to be canceled this year, but to their surprise, the atmosphere in the stores and malls didn't look like what COVID-19 has made other traditions look like.
Sophia Addonizio, a sophomore at Leesville High School, wrote via text message, "I was scared to be out during Black Friday because I know how crazy it gets and I wanted to stay safe." She went on to say that she regrets not going out because she didn't realize the precautions taken and the reduced participation.
Typically, Black Friday is synonymous with chaos. Millions of people across the nation participate in the weekend-long event and form lines outside hours before the stores open to ensure they get good deals. Black Friday consists of shoulder to shoulder crowds and as one would say, "a non-COVID-19 safe environment."
This year, stores had to follow their states' COVID-19 protocols and limit the number of people in a store at a time. Shoppers were usually required to wear masks, and some lines to get into stores stretched outside and slowly made its way in because of the store limits.
Ivy Ladd, a sophomore at Leesville High School, got to be a part of the annual shopping fun this year. She described her Black Friday experience this year as being less hectic than past years. "It was less crowded than it would normally be, " wrote Ladd via text message.
Ladd agreed that the capacity restriction in the stores this year arose another problem aside from the craziness of a normal Black Friday. Ladd wrote, "Stores were only letting a certain number of people inside so there were still lines formed outside because of it." 
The real question is were the lines this year longer than the normal lines because of the COVID-19 restrictions.
According to an article written by Kimberly Amadeo, 84.2 million people shopped in stores during the 2019 Black Friday event and a total of 189.6 million people over the four-day Black Friday weekend. She also wrote about the expected 1% drop in in-store sales this year that was a result of a survey that asked the normal Black Friday shoppers about the comfortability with in-person shopping.
As COVID-19 cases hit alarming new highs, millions of customers opted to say home and shop online. So for stores in preparation for less in-store sales, retailers collectively pushed the start to the holiday season of shopping with deals starting in early October. The early start reduced the craziness of Black Friday and the long lines outside stores counting down the minutes until the doors busted open.
With online shopping growing in popularity, cyber Monday took place on the Monday after Thanksgiving and included major deals on online stores, and websites that broke all-time high 7.4 billion sales. The Cyber Monday turnout is still in the works, as sales are still going on.
Fortunately, all the popular franchises choose to participate in the Black Friday weekend, but a few did stay closed all Thanksgiving Day. Typically, sales for Black Friday start Thursday night and go into the morning, as usual, to reduce the insanity of the event. Some of these popular franchises included Bath & Body Works, Belk, Dick's Sporting Goods, and Macy's.
Millions of people gather annually to get their holiday shopping done when the price of big and small ticket items in customers favorite stores are reduced tremendously. People from all over the country and ages, even the students at Leesville Road High School, look forward to the joyous event and thankfully, because of the improvements in COVID-19 precautions, it was able to happen.
Black Friday not only wasn't cancelled this year, but also took place over an extended period of time. Its sales fed more into virtual stores to ensure the safety of Black Friday shoppers.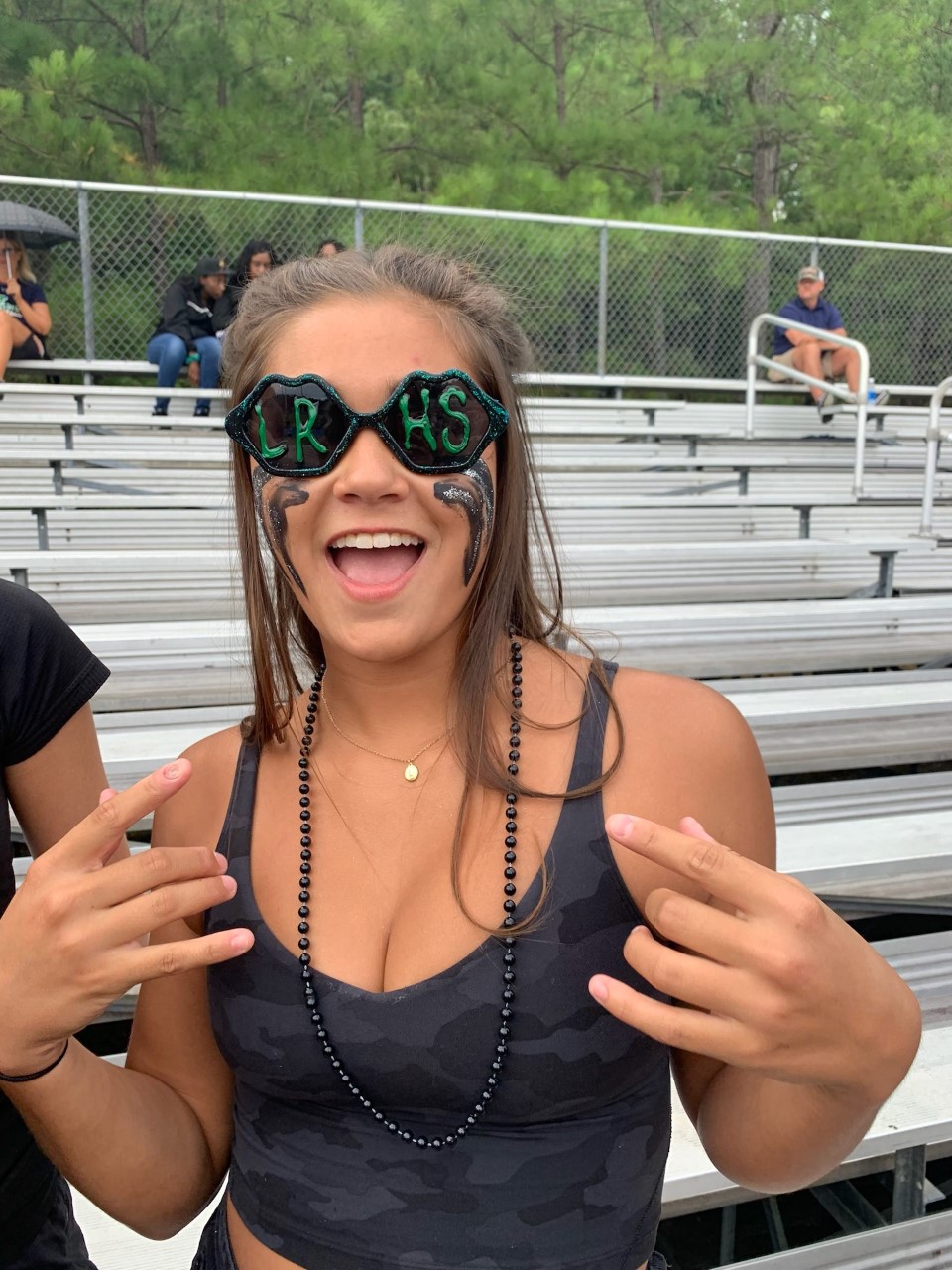 Hi! I'm Alexis Mast, but I answer to Lex as well. I'm a year round and high school swimmer whose been in Newspaper class since sophomore year. I write about anything, everything, and trending Leesville news.