In the age of on-demand streaming and the Internet, countless movies, TV shows, and videos are available with the touch of a finger. Music has become among the most popular and universal streamed media, with listeners tuning in on platforms such as Apple Music, Pandora, SoundCloud, and YouTube. 
However, by far the most popular music streaming platform is Spotify, with an estimated 286 million monthly active users and the #1 spot on the App Store's music list. The app's cult following includes people of all ages, genders, and races.
Why has Spotify become the go-to streaming platform for music and podcasts? The app's annual December feature, Spotify Wrapped, may account for much of its fame.
Every December, Spotify releases a year-in-review presentation generated personally for each user, Premium and free-version listeners alike. The colorful display features dramatically showcased slides providing information about that user's top-listened to songs, artists, and genres, including new artist discovery and overall listening time statistics. It also offers a quick and easy method of uploading a one-and-done overview of your top artists and songs to social media, where many listeners share and discuss their music taste. 
This December, as in Decembers past, Spotify Wrapped posts have flooded Instagram and Twitter as people laugh about their top songs, debate their favorite artists, and share recommendations. There were even memes that emerged relating to Spotify Wrapped.
 One Twitter user's post went viral as he shared screenshots of his therapist sending him a "therapy wrapped."
"The music we listen to reflects our feelings or thoughts, so seeing the songs or artists we listened to the most could show us what kind of a year we were having," said Olivia McGuire, senior at Leesville Road High School, in an interview via text message. She enjoys reflecting on changes in her music taste and top songs throughout the year. "It's just kind of fun and interesting to see what we listened to the most, especially if it wasn't what we were expecting."
McGuire also feels that the social aspect of Spotify Wrapped plays a big part in the excitement around the feature. She believes that the easy sharing of Spotify Wrapped led to its prevalence as a feature, and that it played into people's tendency to create and follow trends. "People like to post their Spotify Wrapped on their stories because social media is such a huge part of all of our lives," wrote McGuire. "It's become such a trend to post anything and everything on our social media and share it with the people who follow us, so naturally, with music being another huge part of everyone's lives, people continue that trend with their Wrapped."
She also believes that people are inclined to post their personalized list as a means of sharing insight into their own personality and taste, so their followers can get a sense of who they are. "Again, the music we listen to reflects who we are as people, so posting our most listened to songs and artists give the people who follow us another glimpse into who we are," said McGuire. "Seeing other people post about their top artists and songs would naturally make anyone curious about their own, so they would likely become more interested in Spotify."
In fact, Spotify Wrapped isn't the only feature increasing the app's prevalence on social media platforms. From a Snapchat filter that allows you to show what you're listening to and an Instagram sticker where you can post clips of your favorite songs, the music streaming service has shimmied its way into the lives of Spotify users and non Spotify users alike, strengthening its reputation as the #1 universal music platform. 
The colorful and engaging Spotify Wrapped feature dominates social media every December. Its eye-opening statistics and dramatic presentation have become a means of gaining insight into one's interests, taste, growth, and experience, as well as sharing it with others. It's an effective tool in Spotify's well-equipped toolbox of social media engagement.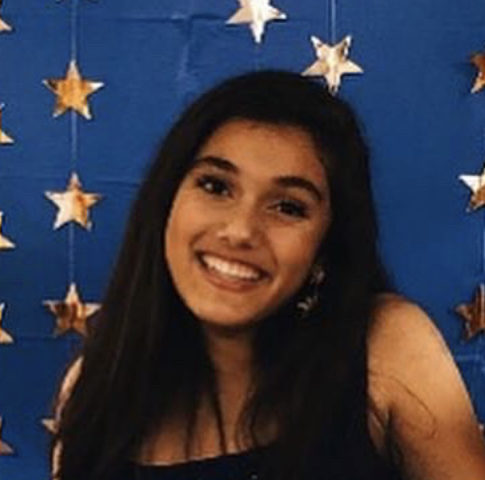 Hi! My name is Jannah and I am a senior editor and multimedia editor for The Mycenaean. I am also a math tutor, engineering intern, and a tennis player.