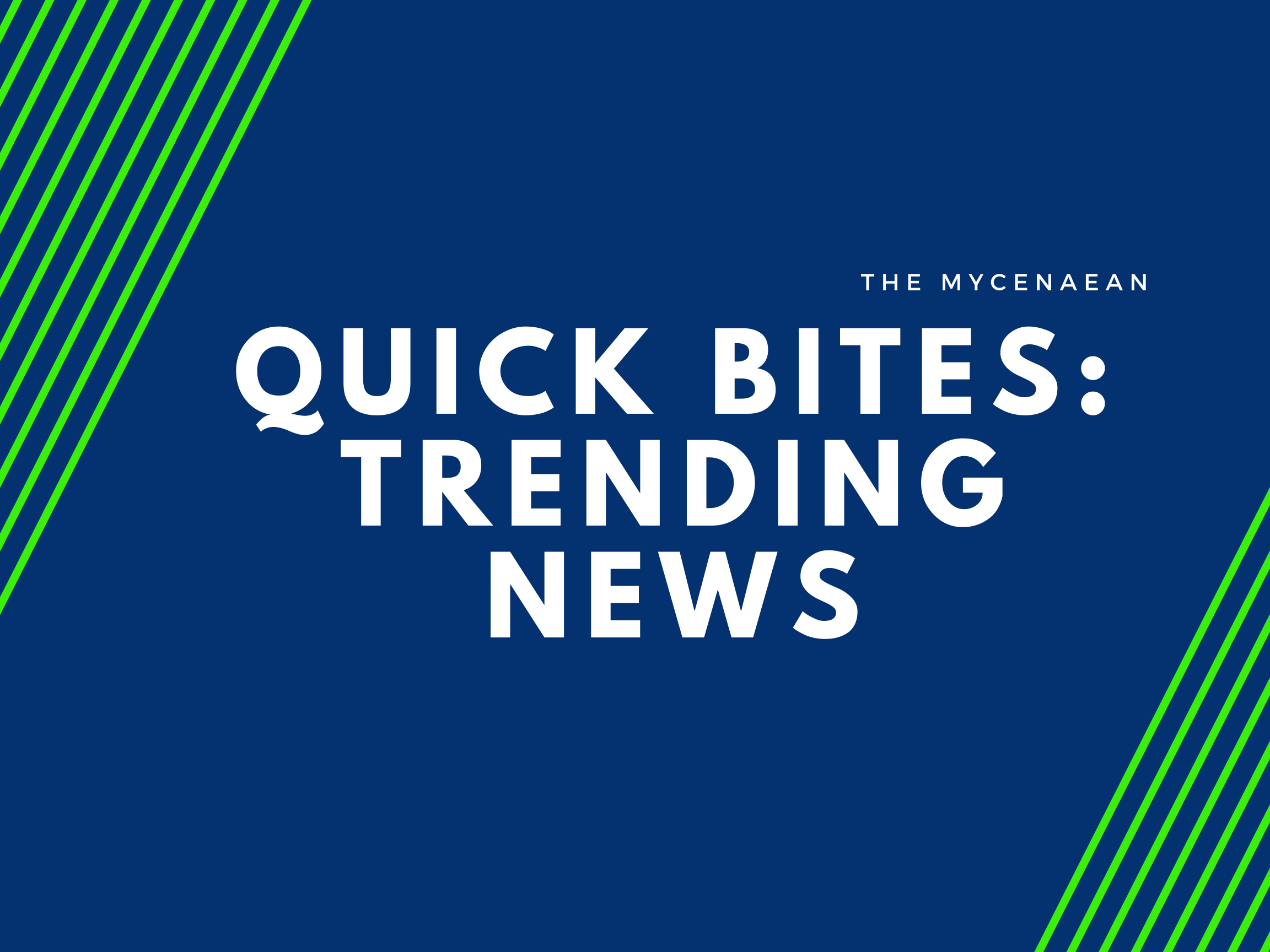 Contributors: Lauren Taylor and Cassidy Farrell
Whales in New York?
📸 A humpback whale surfaces near the Statue of Liberty in this photo taken from a boat on New York Harbor. pic.twitter.com/OancSlqft0

— ABC News (@ABC) December 9, 2020
Yes, you read that right, there is a humpback whale in New York Harbor. Generally, whales keep much further out to sea, but maybe this one just wanted to say hello. ABC News posted a photo of the beautiful whale early Wednesday morning.
Leaps and Bounds
Isabella Boylston is a ballerina and principal dancer at the American Ballet Theater in New York. She has danced for almost thirty-one years, and in the past played roles such as Princess Aurora in "Sleeping Beauty" and Gizelle in "Jane Eyre."
Mario Kart: Dog Edition
This dog had a real need for speed in the original video posted by @cagritaner on TikTok. Despite how amazing the original video is, @joeplaysjazz made it even better when he dueted the original and played Mario Kart theme music in the background.
Child's Play? No way!
Tatsuya aka "Waffle Tatsuya" on Instagram is a competitive double dutch player hailing from Japan. He is a world champion and manages to turn a children's recess game into an art form.
Daredevil Returns
BREAKING: #Netflix actor #CharlieCox will reportedly reprise his role as #Daredevil in @MarvelStudios' #SpiderMan3! Details: https://t.co/1RkKaaZywZ

— MCU – The Direct (@MCU_Direct) December 9, 2020
As if the MCU was not excited enough for Spiderman 3, a new star has been added to the cast. According to @MCU_direct, Charlie Cox will be reprising the role as Daredevil in the newest installment of the series. Daredevil fans have been upset ever since the show was canceled back in 2018, but now they get a chance to see their beloved anti-hero one more time.