The two famous Canadian stars join forces to create "Monster." It is song two of Mendes's upcoming album, and another new single for Bieber after collaborations with Ariana Grande and others. (Photo Courtesy of Ellie Thompson)
On September 29, 2020, Shawn Mendes and Justin Bieber released their first collaboration single, Monster.
In the duet every 13-year-old girl so desired, the two teen heartthrobs combine their voices and histories to create a deep, meaningful song. 
Beginning with a verse sung by Mendes, the song is "a contemporary sounding mid tempo tune" that emphasizes the lyrics and vocals, rather than the instrumentals. Bieber jumps in on the second verse, in addition to singing the bridge. It crescendos in the second round of the chorus, with the background music growing louder throughout.
However, the song's main draw is the two singers with their names on it. "[T]his song proves yet again that just because you have incredible star power on one song, it doesn't immediately equal hit status," said Thomas Bleach. It feels basic musically, not pushing any boundaries or stepping out of any comfort zones. 
Because of this, the most interesting part is the vulnerability of the lyrics — and they're pretty deep. Both artists sing about the struggles of young fame, and society's pressures because of that.
Mendes describes the tension of society giving him high praise one minute, then tearing him down next, saying, "you put me on a pedestal and tell me I'm the best" followed closely by "tear me down until there's nothin' left." He claims that people criticize his every action, put under the public eye, and they "rearrange the pieces just to fit [him] with the rest."
Bieber's verse doesn't follow the same vocal pattern, which gives flavor to the song. Singing "I was fifteen when the world put me on a pedestal," he depicts the quick fame that came with his first single, Baby. He said he "made some bad moves tryin' to act cool," each of which was public and scrutinized.
The chorus asks the climax questions of the song — "what if I trip?… what if I fall? Then am I the monster?" Because of their fame, they can't hide their mistakes. Both feel the weight of unforgiveness from the world.
"Monster" is catchy and simple, in a good way. Although musically, it's a bit bland, it appears poetic in its lyrics.
ThomasBleach argues that the words are "a little bit too 'pity me' and 'privilegey' for 2020," and I would agree. Nevertheless, this dream collaboration single is worth the listen.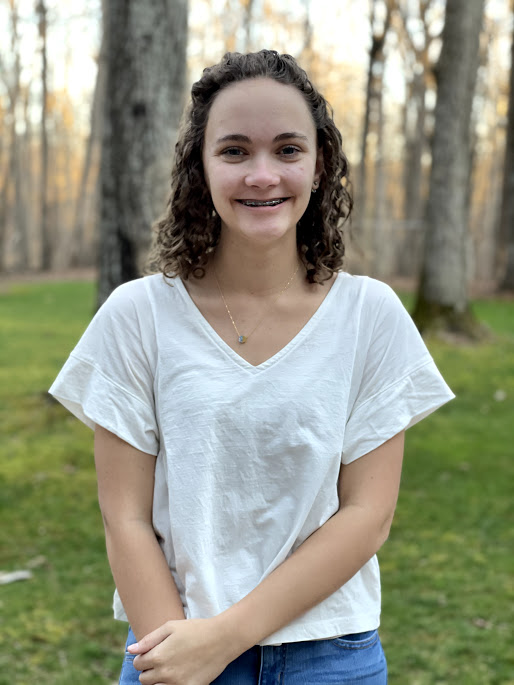 Hi! My name is Ellie and I am the editor in chief for The Mycenaean. I play soccer at NCFC and go to The Summit Church!