In order to ride the bus to school, parents must fill out an attestation form for their child saying that their child will follow all of the new health and safety protocols.The County has also decided that all yellow buses will be running at one third of the original capacity. (Creative Commons)
On Monday, October 26, families saw the iconic yellow school buses drive by for the first time since spring. PreK through third graders in Wake County returned to school for the first time this school year. 
Students will remain on the Plan B rotation– one week in-person, two weeks working remotely online. 
Schools are taking measures to reduce the risk of exposure to COVID-19 and are screening students for symptoms. The County said "Rigorous cleaning and disinfecting processes have been established for facilities, hallways, restrooms, cafeterias, classrooms, high-touch areas, and buses before and between routes." 
Each classroom will have a sanitizer wall mount as well as a 10-ounce bottle of sanitizer. 900,000 reusable face masks and 10,000 gallons of hand sanitizer have been purchased for this year. Wake County says additional PPE will be provided as school continues. 
Students are required to wear a mask or face covering while in school and repeated failure to do so could result in suspension.
Micah and Elijah Schauer are second and third graders at Leesville. When asked if they think wearing a mask all day is difficult, Elijah said via phone call, "Not really because you get used to it." Micah also said it wasn't hard to wear one.
Their positive attitudes towards wearing a mask is great since a big question has been "How are we going to keep these younger kids in masks?"
Recess is looking different now, too. The use of playground equipment is not allowed, students have the option to either walk on the track, play in the grass, or play soccer.
On the Plan B rotation, all students are separated into three cohorts; siblings are grouped together, so Micah and Elijah are in Cohort A. This leaves five kids currently in Elijah's classroom and seven in Micah's while the remaining students are online. 
Teachers encourage sanitizing and Elijah said, "The main part is really when you come back from recess or when we're about to eat or after eating we have to wipe down our desks."
Meredith Schauer, the boys' mother said, "Before going into this week, I just thought that the changes overall would be really hard for them. But, they have loved it. Every day they come in the car saying how awesome school was and how they want to go back." 
She said her one hesitation or fear is just fear of the unknown— how long will the pandemic last?
Grades six through eight will be returning shortly under the same plan. Leesville Road Middle School comes back on November 9. 
After them, grades four and five will join younger elementary students. 
Due to larger numbers and class sizes, high school students will remain learning remotely until at least the second semester. Although academics are staying online, athletics are slowly picking back up. 
This is already causing concern. Three Wake County high schools– Panther Creek, Fuquay-Varina, and Heritage– have reported COVID-19 cases related to sports. It's unclear whether the positive cases were students or adults. 
Volleyball and cross country workouts begin on October 1. Since then, basketball, swimming and diving, and cheerleading have also started workouts.
North Raleigh elementary school Forest Pines just declared they had a positive case of COVID-19 after opening this Monday. Again, the notice sent out to families didn't specify whether the infected person was a student or staff member. 
As part of the bigger picture, the state of North Carolina is on a steady incline of COVID-19 cases. However, hospitalization numbers seem to be dropping. It appears that the element of fear the virus had earlier in the year has disappeared in younger people as they gather in large groups.
Despite challenges at the state level, locally, Leesville Road Elementary seems to be off to a good start for returning to school.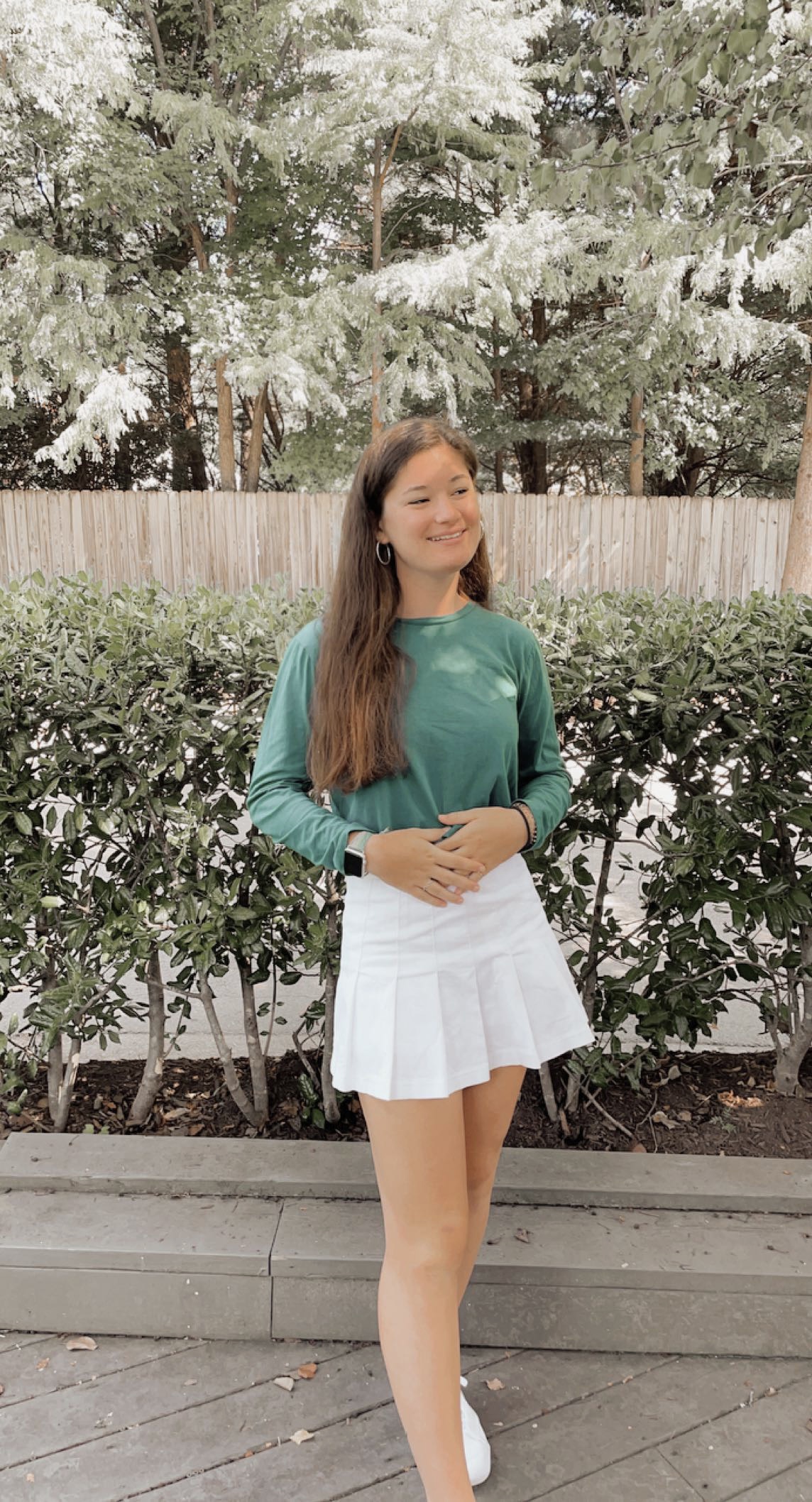 Hi! My name is Emma and I am a staff writer for The Mycenaean. I am part of the LRHS Chamber Orchestra and I am also scuba certified!