Whether you use weights, go on a run, do yoga, or go on a walk, exercise benefits both the body and the brain. There are three major benefits of working out for your cognitive health. (Photo Courtesy of Ellie Thompson)
After a long school day, with little movement, there are immense benefits to completing even a 15-minute workout.
Virtual school brings comfort, as you don't have to travel far to your classes and can join from your bed. The downside, however, is that because you don't have to walk anywhere, students feel stuck, physically and mentally.
Workouts have obvious benefits, such as staying in shape, building muscle, and staying active, but there are cognitive benefits as well.
Decrease Stress
According to the ADAA, "Exercise and other physical activity produce endorphins—chemicals in the brain that act as natural painkillers—… which in turn reduces stress." Stress affects the brain and its nervous systems, so the rest of your body is impacted as well. "Exercise reduces levels of the body's stress hormones, such as adrenaline," stated Harvard Health.
Regular exercise can improve your mood and lower your stress and anxiety levels, improving your day overall.
Increase Energy
ISSA states that "Exercise… boosts cardiovascular health and… and improves the body's ability to circulate oxygen." This can improve how you feel instantly. While taking a nap may be easiest when you're tired, working out has longer-lasting benefits, as you'll "feel less tired when in better physical condition."
As a quick fix to fatigue, exercise elevates your energy levels, aiding in your focus during a long day in front of a computer.
Heightened Concentration and Memory
In addition to increased energy improving your focus, "exercise… stimulates brain regions that are involved in memory function to release a chemical called brain-derived neurotrophic factor," according to Harvard Health. 
In fact, for students, "increasing time in physical education classes improves concentration, attention and scores on standardized tests," said EuroPace.
There are added benefits of offsetting ADHD symptoms and helping prevent memory loss later, such as Alzheimer's. Even a 15-minute walk or run, or another form of exercise can improve your ability to tune into online school.
"[S]taring at a computer all day can be mentally exhausting so getting out or up and getting active to work out helps so much," said Ava Forrest, LRHS sophomore. "[E]ven if it's a really short work out just getting out[side], I feel… productive and better."
Working out breaks up long hours behind a computer, allowing you to focus better on schoolwork.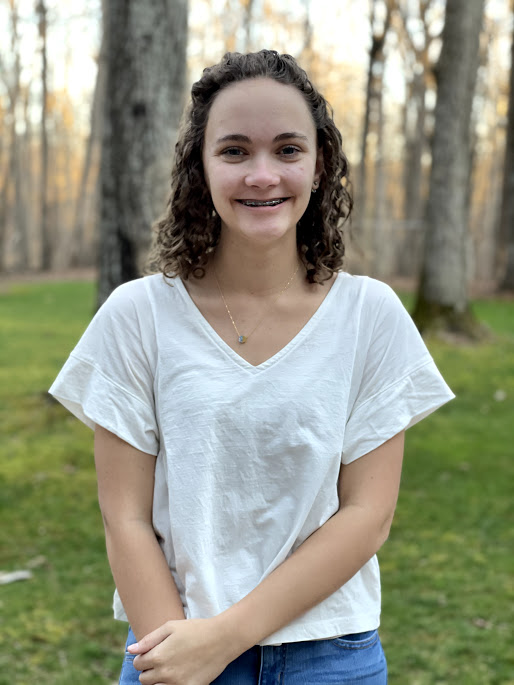 Hi! My name is Ellie and I am the editor in chief for The Mycenaean. I play soccer at NCFC and go to The Summit Church!