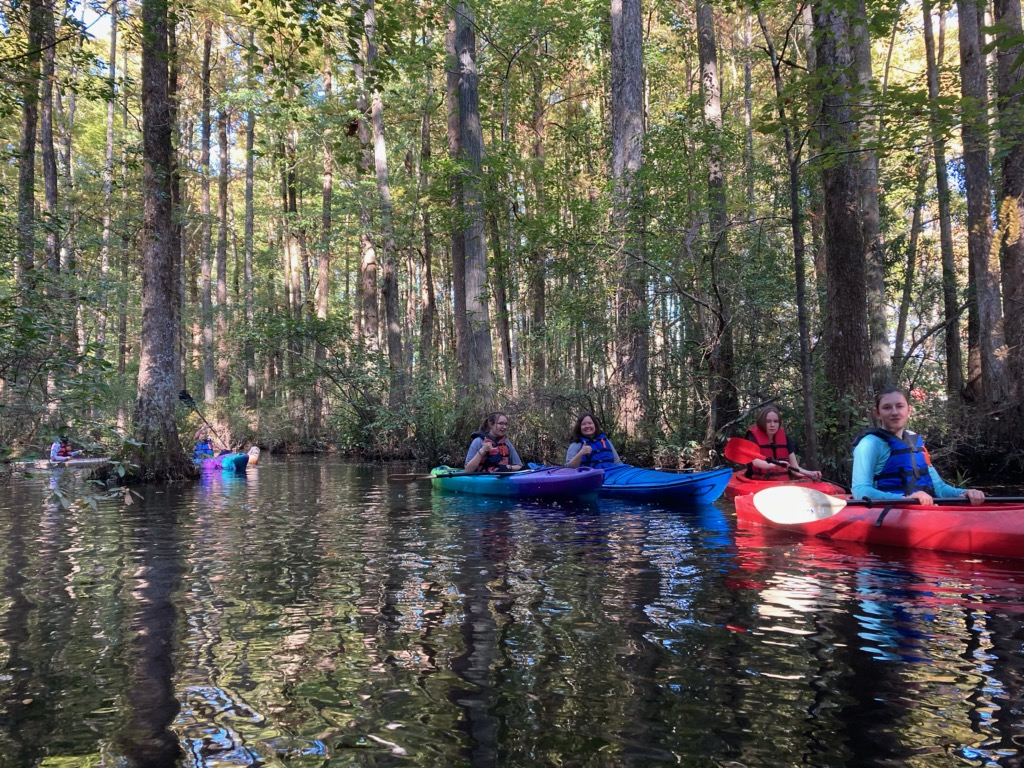 Robertson Millpond Preserve is located on a blackwater cypress-gum swamp. The swamp has a short paddling trail throughout it that is great for kayaking and canoeing. (Photo used with permission of Heather Weinstein)
Robertson Millpond Preserve is a public park, nature preserve, blackwater swamp, and the only bald cypress habitat inside of Wake County. 
The preserve has fishing, picnicking, and canoeing amenities as well as a small boardwalk leading up to the water. 
However, Robertson Millpond Preserve is best known for its scenic paddling trail. The trail, which loops around in a large circle, is 1.15 miles long. It takes roughly one hour to paddle, and the water comes up to nine feet high at its highest point. 
Eva Kaplan is a sophomore at Millbrook High and a senior-level Girl Scout in troop 525. She recently went to Robertson Millpond Preserve with her troop to try the paddling trail. "This was actually my first time genuinely kayaking, but I had a really good time. It was a little challenging but it was fun," Kaplan said via text.
Talia Weinstein, a freshman at Apex High and a fellow troop 525 senior girl scout, agreed with Kaplan. "Kayaking at Robertson Millpond was a little more work than a normal time going out and kayaking but it wasn't too challenging," Weinstein said via text 
(Photo used with permission of Eva Kaplan)
In addition to the paddling trail, Robertson Millpond Preserve is also home to a variety of different plant and animal species. It's most prominent species is the bald cypress tree. 
The preserve is the only natural habitat for bald cypress trees in Wake County. Their branches form a dense canopy of leaves above the water. Their bases act as protection from the elements for other species of plants like the fetterbush, sweetspire, and swamp rose.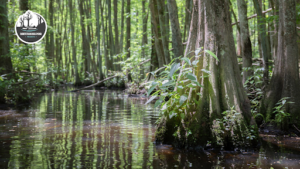 (Photo in public domain)
"Kayaking at the preserve was super fun because of the great scenery. It was a cool swamp area that was very isolated," Weinstein wrote. 
Robertson Millpond Preserve is also known for the plots historic value. A large brick dam by the entrance, and the foundation of a once standing mill, mark the spot where the Avera family lived almost 200 years ago. William Avera, his wife, and their two children operated a gristmill and a 600-acre farm on the property. 
(Photo in public domain)
It was later sold to the Robertson family and then separated in a will, creating the plot of land we know today as the Robertson Millpond Preserve. 
Whether you are a seasoned kayaker or completely new to the activity, I recommend you try out Robertson Millpond Preserve for an exciting kayaking experience you cannot find anywhere else.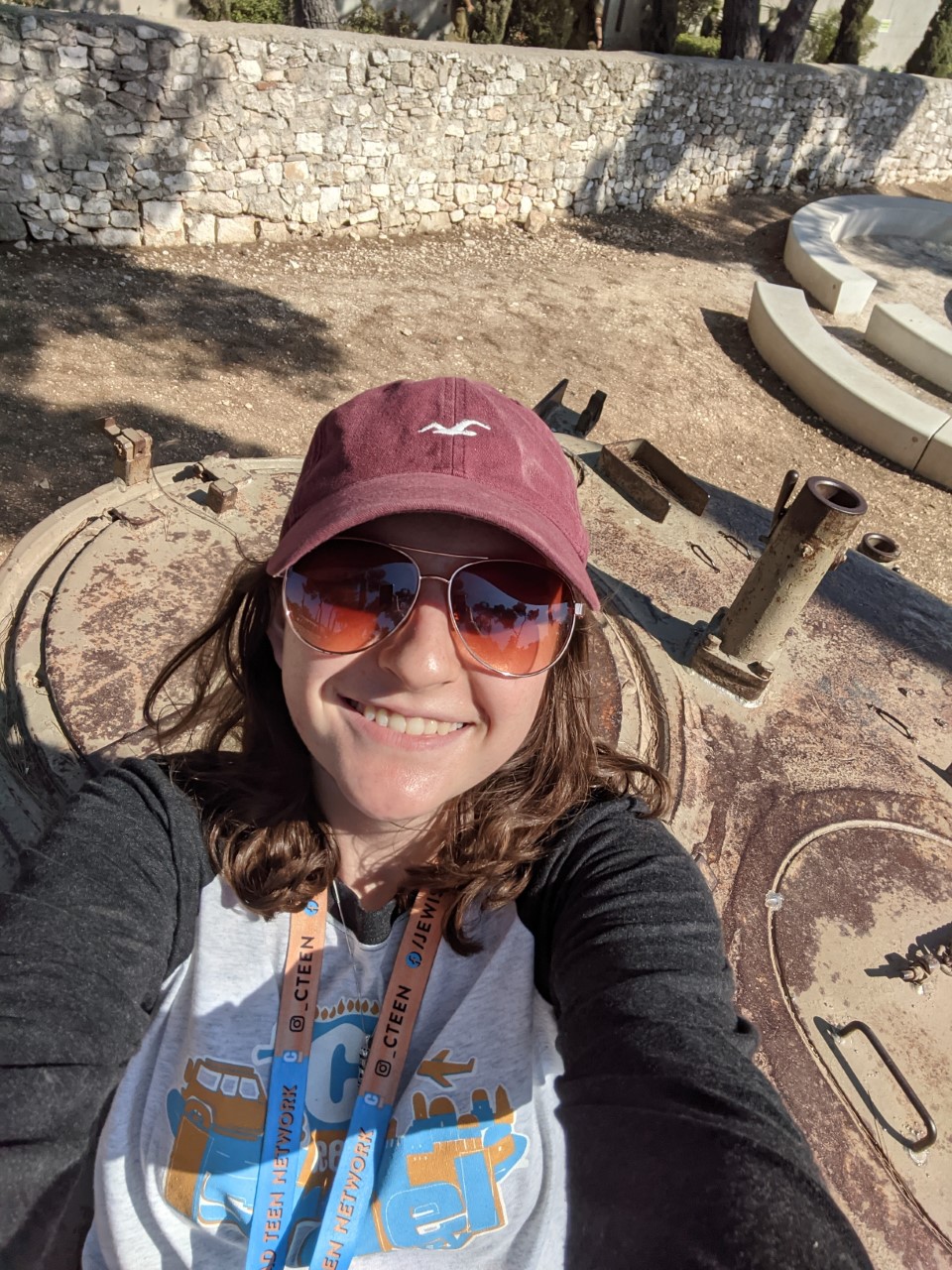 Hi! My name is Lauren! I'm President of the LRHS book club. Outside of school I'm a curler for Team Taylor and I like to rollerblade.