With the wild effects and stress Covid-19 has caused, the North Carolina Art Museum offers 164 acres of outdoor park for people to escape to. Scenic walking trails and characterized sculptures offer a fun yet safe environment to indulge in during the pandemic. (Photo used by permission of ncartmuseum.org)
The North Carolina Art Museum outdoor park is a great place to escape the tensions and stress of the Covid-19 pandemic. Its walking trails and extraordinary outdoor sculptures offer an active way to practice social distancing
Many students from Leesville Road High School (LRHS) come to the Art Museum to get in some exercise, admire the art, and relax in the fresh air.
The Art Museum offers more than 160 acres of free park territory in its outside regions which includes multiple scenic trails, defined outdoor art, and collaborative areas to socialize. 
Picnic tables, hammocks, and even a full sized outdoor amphitheatre offer people the opportunity to gather in a Covid friendly environment during the pandemic. 
PawK'Pru Wah, Leesville Road High School student, visits the outdoor park at the Art Museum often. While continuing to practice the social distancing standards, she enjoys the ability to get outside and socialize with her friends and family.
"The art museum is a place of escape from the tension of COVID because it's a big place, therefore allowing more families to go there at a time compared to other places. Plus there are a variety of things you can do, you can go on runs/walks, go on picnics, paint, take pictures or just catch up w your friends while still social distancing," said 'Pru Wah via text message.
Rayn Baughman,  Leesville Road High School student, also recently attended the Art Museum's outdoor park. Like 'Pru Wah, she enjoys the scenic yet safe environment the park has to offer. While walking the trails and admiring the abstract sculptures along the paths, she agrees the park is an acceptable place to break free of the stress Covid has placed upon her. "The park is a breath of fresh air for people who have been cooped up inside for the longest time now," said Baughman via text message. 
Although the park offers 160 acres to spread out, the Museum's security and board makes sure to continue the social distancing precautions.
Masks are required and a 6 feet distance is encouraged to all who enter the park. Libby Nolan, Leesville Road high School student, attended the Art Museum's park recently for a photoshoot in the park's garden. She noticed during her photoshoot that many people distance themselves on their own without any force necessary. "Many people wore masks when walking around and everyone was naturally spread out with all of the given space," said Nolan via text message.
The Art Museum's outdoor park continues to encourage people of all ages to come visit during the pandemic. No fee is necessary to enter, walking trails, social areas, and artwork of all kinds are available to the public. People from all over come to visit the Museum's park as a fun outdoor activity to do while the pandemic continues.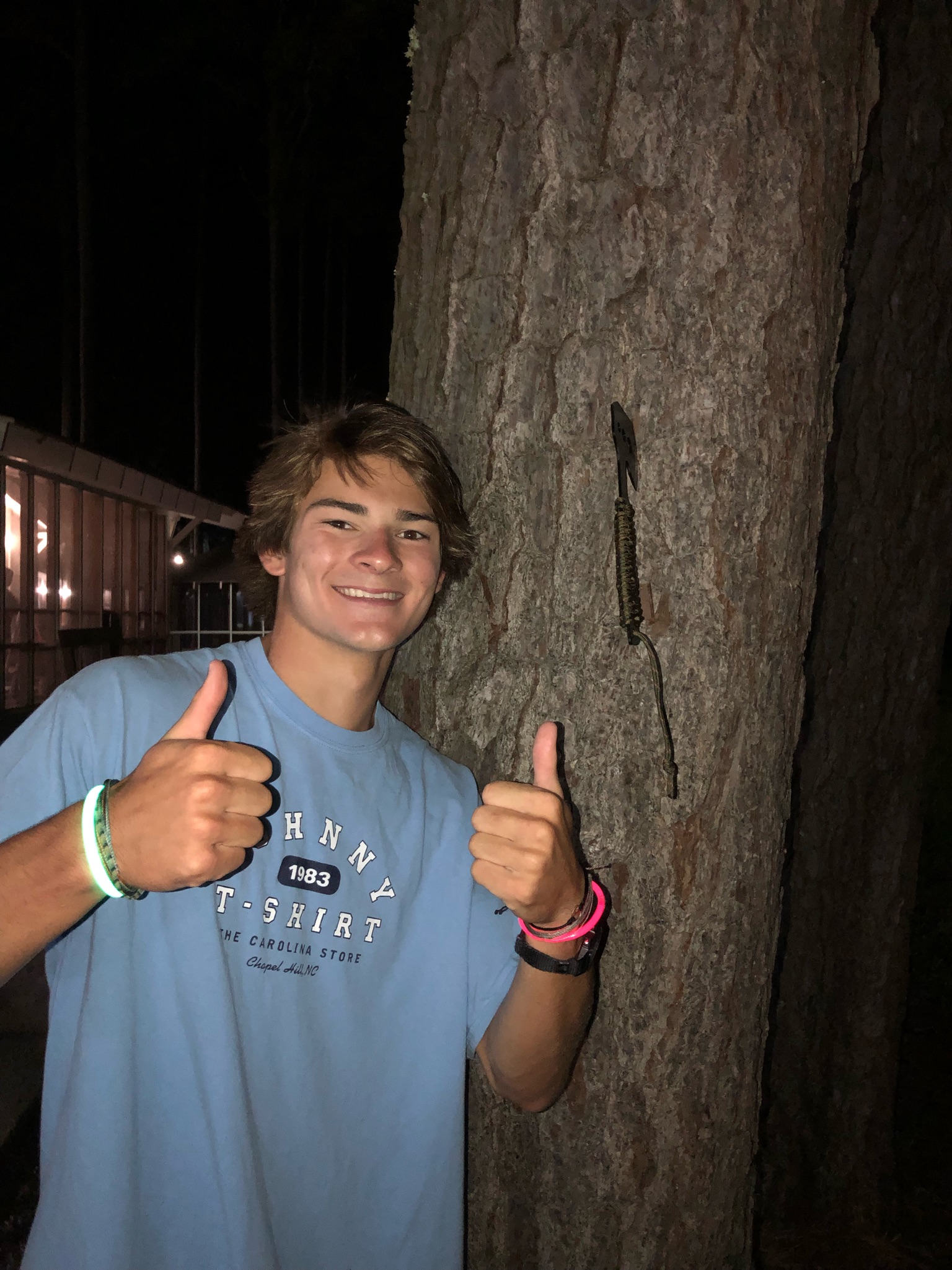 Hi! My name is Chase and I am a staff writer for The Mycenaean. Two fun facts about me are that I enjoy playing guitar with my dad and friends, and I also am a two-time spikeball tournament champion.