Singapore is a diverse country with a different way of life. Day to day life of a teen in Singapore has many similarities and differences to one in America. (Photo in public domain)
Jacob Toma, 16 and a junior in high school, has had to make many changes in this past year. About a year ago he and his family moved from Raleigh, North Carolina to Singapore. 
Having lived in Dubai, France, and England, moving was nothing new to him, but to Toma Singapore, "Just hits different," he said over the phone. 
Toma, born and raised in Raleigh, has moved around frequently in his lifetime. His father's job requires them to move to different countries quite frequently. About a year ago, the family packed up and moved to Singapore. Since then, Toma has experienced the beautiful and diverse country firsthand. 
"There's no way to describe it, I miss the people back in Raleigh but this place is like nowhere else I've lived before," said Toma. 
Toma attends Singapore American School, a K-12 school that focuses on growth, development, and cultural awareness. The school teaches in multiple languages to cater to the different ethnicities of kids that attend the school. Students do have the option to take language classes such as Mandarin, French, Spanish, and Arabic. 
Despite the large amount of diversity in this school, it is run very similarly to any other American school. Toma's day starts at 6:50 am when he gets picked up by the school bus, he then has four blocks with a 30 minute lunch period finishing the day off at 3:00 pm. Very similar to Leesville's block schedule Toma has four classes one semester and four different classes the next. Sports are also an important part of school in Singapore. Popular sports include: Badminton, Table Tennis, Rugby, Football, and American Football. 
This school year, students have been able to attend school in person. Precautions such as mandated mask usage, social distancing, and smaller class sizes have allowed for the school to teach in person without having to shut down. 
The biggest adjustment for Toma was the culture. "There is such a mixture of cultures here it's super cool but very different," said Toma. 
Singapore in a mixing pot of ethnicities: About 70 percent of the demographic is Chinese, 15 percent Maylasion, 10 percent Indian, and 5 percent other. 
Even though Popeyes, Mcdonalds, and KFC are popular there, the food was one of the biggest adjustments. "I swear I lost like 30 pounds when I first moved here because the food is so much different. I was shocked when I saw people eating a rice bowl as a whole meal," said Toma. 
With only 57,889 COVID-19 cases in the country of Singapore, almost everything is opening. Toma enjoys going to the gym and boxing with his friends, going out to eat, and having the choice of attending school in person. Masks are required and strict social distancing rules must be followed.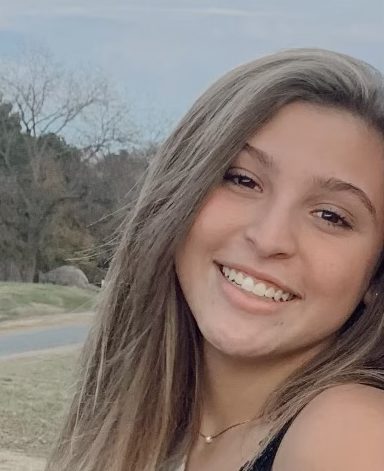 Hi! My name is Amelia and I am a staff writer for The Mycenaean. I also play club volleyball and enjoy spending my free time with friends and family.