Online learning increases the need for people to take time to get away from technology.
What is remote learning doing to students?
Remote learning causes all face-to-face interactions to occur online. Instead of physically being in class, students now spend hours each day staring at a screen. This additional screen time has adverse effects on students and teachers alike.  
As the semester progresses, these effects become more and more apparent to the student body. Angela Balazich, sophomore, commented on what being online all day does to her.
"My eyes literally hurt from staring at the computer screen," said Balazich via text.
Most people understand that looking at a computer or phone for hours on end is detrimental to their health, but they don't know the extent of the impact. According to Medical News Today, technology may cause users to experience:
Eyestrain

Poor posture

Sleep problems

Decreased physical activity

Depression

Anxiety
These symptoms are having more of an impact now because of remote learning. The increase in time spent on electronic devices increases the likelihood of developing these problems, often increasing their severity. 
Are there any solutions?
Taking a break from technology is the best way to relieve these issues. Although taking a break is undoubtedly essential, because of classes, homework, and just about everything else being online, it is hard to do so. 
To get the most out of one's free time, students need to start organizing their time better. A planner, physical or online, could help. Making a to-do list of all the assignments or tasks you have and how long they will take might reveal some extra time. 
Actually doing the tasks in the planner will help too. Procrastination is a huge problem among students, especially this year because remote learning gives the student body more independence. Some students use this new freedom to do anything but school work. If they could find the motivation to go ahead and do their assignment, then they would be astounded by the amount of free time they have left.  
If students create a timetable and follow it, they will have more time to spend how they wish. 
Many students may want to use their time to go online, but that is not the point of making extra time. The point is to get away from technology, not use more of it. If a student really wants to spend their time with their electronic devices, then they should limit themselves to one or two hours.
The best way to figure out how much personal time to spend online is to figure out how long it takes to do schoolwork and the time left after finishing. Start by establishing an amount of time each day devoted to technology use. Then subtract the amount of time spent on schoolwork, and the time left is for leisure activities on electronic devices.
Instead of trying to figure out how much time to spend on personal devices, students should try to figure out what they can do without them. They could do this by going outside or playing a board game or any number of ways. These activities are preferable because they increase the amount of time spent offline.
This break should not only relieve physical symptoms but improve mental health as well. Remote learning is causing more and more students to develop depression-like symptoms. Synchronous learning, though better than nothing, can not make up for quality face to face interactions that students used to have during the school day. Without that interaction, a feeling of isolation washes over students and causes their depression-like symptoms. 
Getting away from technology and engaging in a conversation with someone in real life relieves this feeling of solitude. Which, in turn, improves mental health. With technology and online learning negatively impacting mental health, it is more important than ever to disconnect. 
How are students doing this?
Some students are already using their spare time to go offline, either by being more proactive or limiting time on their devices.
Balazich uses her extra time to go outdoors and participate in family activities. This way, she can disconnect and relax. She has already made enough time to spend the entire weekend disconnected.
 "We are going camping Halloween night in Virginia," wrote Balazich.
These offline outings are a common occurrence in the Balazich household. The family makes time to deal with the stress of the pandemic, remote learning, and everything else that is going on by going on these outings. 
Though not as often, my family does get together once a month to spend time together without our devices. This past weekend we decided to spend time in Edenton, NC, a small coastal town on the Albemarle Sound. During this weekend, instead of looking online to look for entertainment, we turned to non-technological activities. 
We played card games, walked around town, sewed, played soccer, and read.
At first, it was distressing to be unable to check my phone for texts and emails, but after a few hours there, it was refreshing to not have it. Not having access to my devices kept me from actively worrying about school because I knew there was no way I could do it while offline. Going without my devices gave me time to think about simple things instead of my usual stressful thoughts.
The source of my stress is remote learning and junior year in general. A fair amount of that stress comes from technology because of difficulties with my computer and Wi-Fi. Getting away for a bit relieved my stress.
Being away not only helped me mentally but physically, as well. My eyes did not hurt anymore, I slept better, and I felt very energized. Remote learning caused all these symptoms because only after I had to stare at my computer for hours each day did I develop them.
I did not realize how much technology is affecting me until I took it away. Taking a break gave me a new perspective. The impacts of technology on my life prove how important it is to disconnect every once in a while.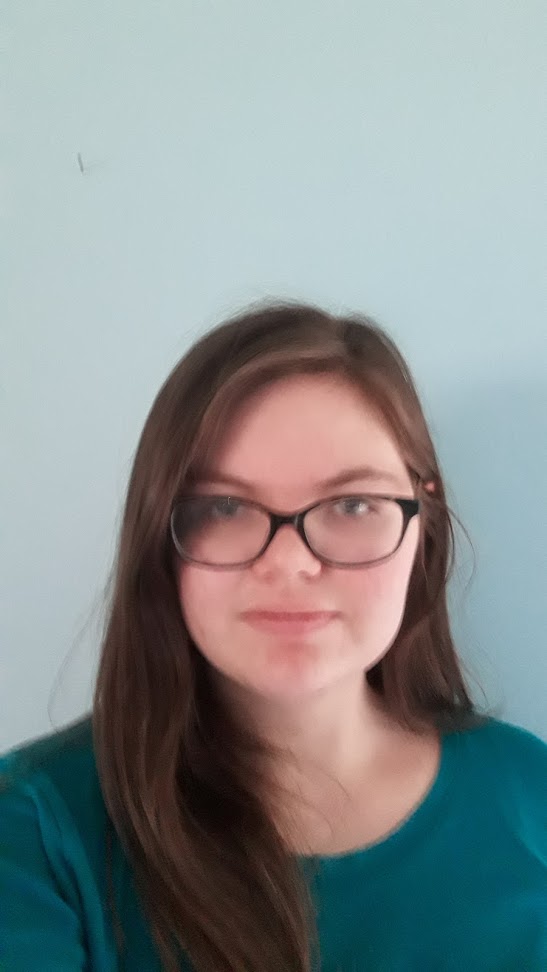 Hi! My name is Savannah and I am a staff writer for The Mycenaean. I have been in Girl Scouts for 12 years and I am currently interning with Buffett and Beyond.