*Disclaimer: some songs linked may have explicit language*
The 2000s
Kanye West was just as good a rapper as he was a producer. He worked with rappers like Jay Z, Ludacris, T.I, and others. When he stepped out of the producer field to become a rapper, "his closest collaborators" were hesitant at first, said Andrew Sacher, a writer for BrooklynVegan. Despite the hesitation, Kanye dropped College Dropout, his first solo album in 2004. With albums like 808s & Heartbreak album was one of the most "groundbreaking albums" in history; his use of auto-tune and lyrics that showcased emotional vulnerability West started to and continues to change rap forever. Artists such as Drake and Future credit Kanye as being the "most influential person" in the rap industry according to the Rolling Stones.
In the 1990s,the rap game was dominated by men until rappers like Lil Kim and Salt-n-Pepa made their debut. Lil Kim, one of the only female rappers to have 3 platinum albums, and Salt-n-Pepa, the first female rappers to win a grammy were two very successful rappers. Missy Eliot was also a well known female rapper in the late 90s and continued to produce hits into the early 2000s. Along with Lil Kim, she is also one of the only female rappers to have 3 platinum albums. With her songs Get Ur Freak On, released in 2001, and Work it, released in 2002, Missy was one of many female artists that paved the way for future generations of female rappers.
The early 2010s
Nicki Minaj is one of many successful female rappers in the industry. Minaj gave female hip-hop a new look and sound; she is famous for having a barbie look and a fierce unpredictable sound. Minaj transitions from singing to rapping and has made an appearance on the billboards top 100 in both genres, rap and pop. With songs like Super Bass and Pills and Potions, she showcases her ability to rap and sing. Minaj popularized many things in the female rap industry, including fast rapping and exotic outfits and hairstyles.
Kendrick Lamar and J Cole are most known for their conscious rap. Like 2Pac and The Grandmaster Flash, they rap about what's going on in the world, whether it be rapping about social injustice, politics, or society's distorted beauty standards.
Lamar's album To Pimp a Butterfly is "politically minded, musically rich," said Mike Pizzo, a writer for the Medium. With songs like "Blacker the Berry," he lets out his anger about how black people are treated in America and their stereotypes.
J Cole's music is just as impactful. His song Crooked Smile is an uplifting track that addresses the beauty standards most women are held to while also encouraging his listeners to find and love their inner beauty. Cole is known for his music having meaning, not just rapping about money and fame; Wich became more popular in the later years.
Late 2010-2020
Rap today is nothing like rap in the 80s, 90s, and 2000s. Most rap songs no longer have a message or meaning behind their lyrics. As well, vulgar language has become more common amongst rappers.
Best known for her personality and rap style, Cardi B is a groundbreaking artist, although not everyone is a fan of her music. Her album "Invasion of Privacy" made history as the first album by a female artist to have all the tracks "list certified gold or higher," said Callie Ahlgrim, a music reporter for the Insider. In her song "Money Bag," featured in her album, she raps about precisely that. In fact, in most of her songs, she brags about her money and fame.
DaBaby is another rapper who solely raps about money and fame. He is most famous for his aggressive and quick rap style. Most of his songs are either about money, women, or violence. His most famous album, "Baby on Baby," released in 2019, is filled with number-one songs, showing that this generation likes this kind of rap. Despite the me too movement and the call to end violence people still listen to songs that degrade women and promote violence because the songs are 'catchy'.
Rap back in the day had meaning–songs you could relate to, but now the only people that can connect to today's rap are people with money. Some people in today's society believe money and fame is the goal in life because that's all they hear in music today. This leaves the question, what will rap be like in the next decade, and how will it impact future generations?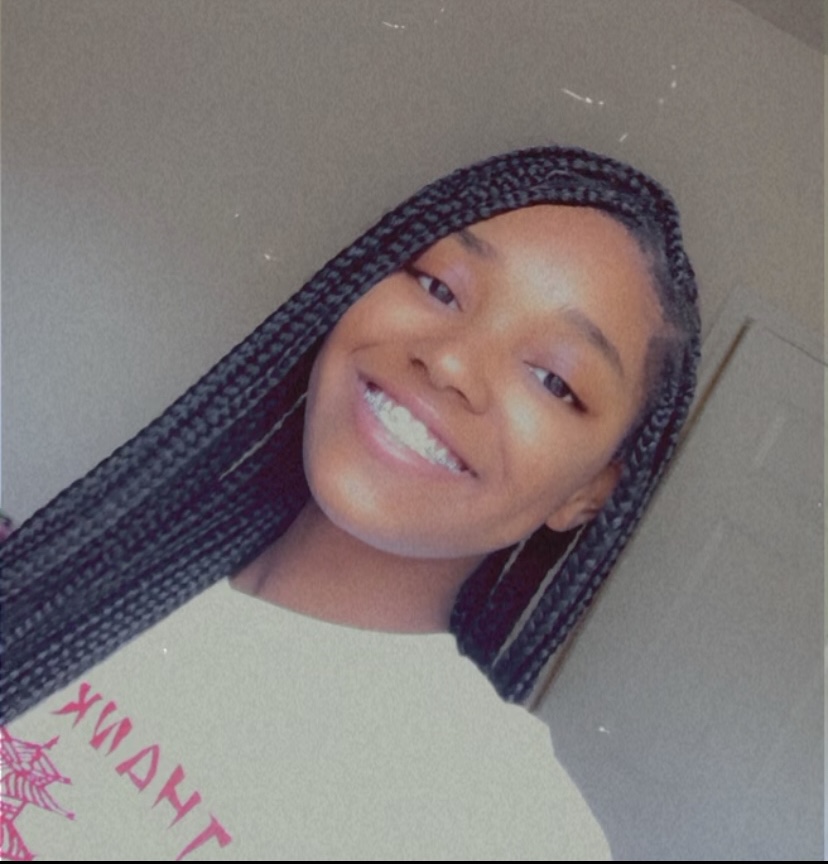 Hi! My name is Mariah and I am a staff writer and social media editor for The Mycenaean. I am also a member of Black Student Union and Track and Field.