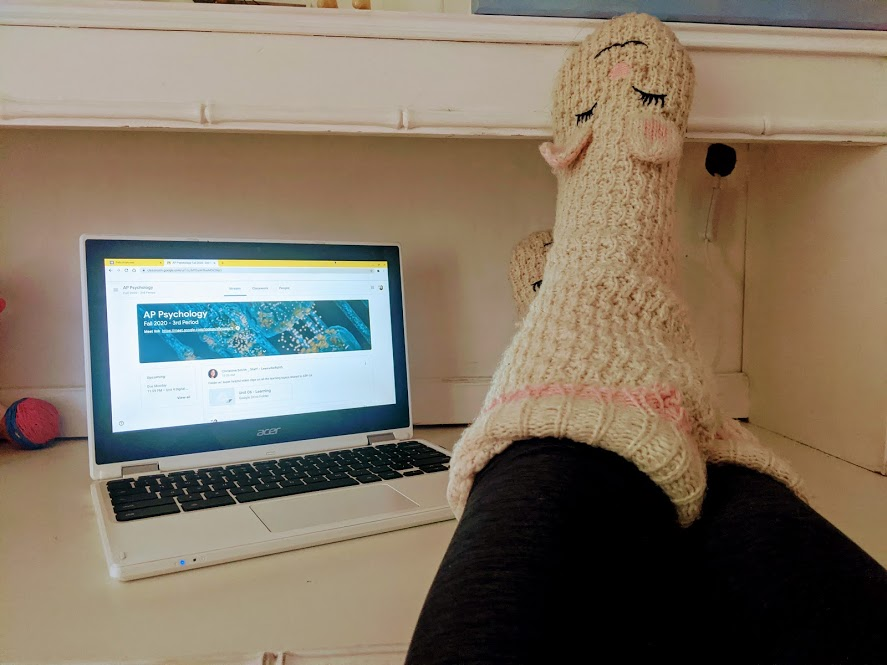 Now that school is online, it is socially acceptable to wear your slippers to class–even the ones with bunny ears on them. They are comfortable and bring a fun aspect to the school day. (Photo courtesy of Lauren Taylor)
Since the beginning of online school, teachers and students have been trying to make the best of their situation. Some have adjusted in slightly more interesting ways than others. 
School being virtual has caused students to spend more time than ever before on the computer. One high schooler has used this extra screen time to their advantage (their name will be changed for fear of grounding). 
"I used to only be able to get away with being on my phone one to two hours each day," said Samantha, a Leesville Road high school student via email. "Now whenever my mom tells me to get up and go outside, I just tell her I'm doing homework. These days I can be on my phone up to 25 hours straight scrolling through Tik Tok without even being questioned."
Other students and teachers have been working hard to make themselves as comfortable as possible while on Google Meets. In an anonymous survey of high school teachers and students, multiple participants claimed to have not worn pants on at least one Google Meet call in the past month. 
"Now that I'm not stuck in those terrible school chairs, the possibilities are endless," wrote one participant. "I have worn blankets to school, slippers, bathrobes, you name it I've tried it. My favorite way to go to school however has to be not wearing pants. Jeans dig, they are tight, sweatpants are hot and stuffy, I can avoid dealing with all of these issues if I just stop wearing pants completely."
Until school moves back to in-person, people will continue to make the best of their situation, whether that means they choose to wear pants, or not.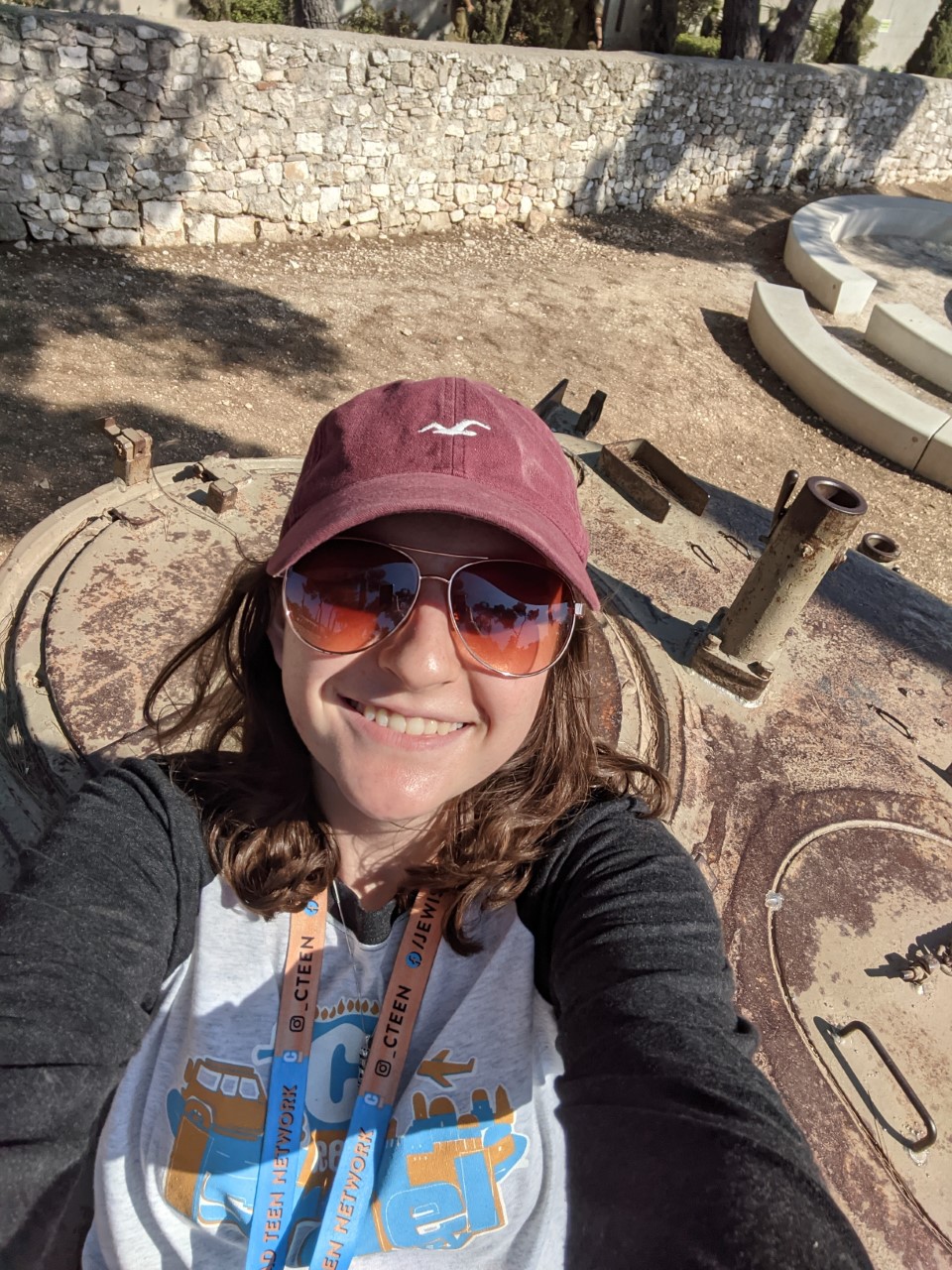 Hi! My name is Lauren! I'm President of the LRHS book club. Outside of school I'm a curler for Team Taylor and I like to rollerblade.