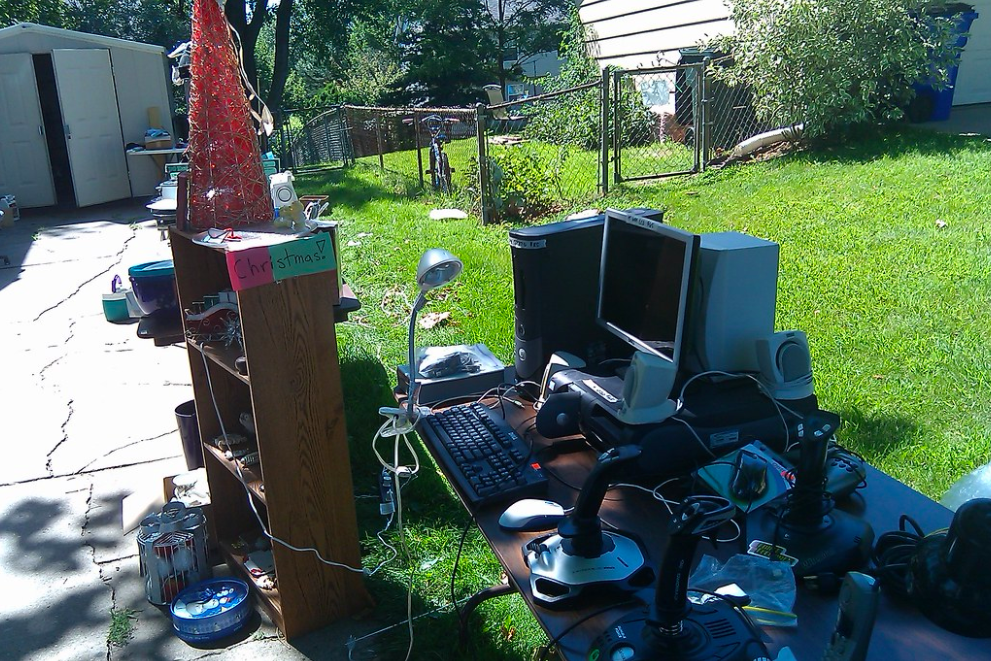 Kyle Jenkins, like other teens across the nation, has been in quarantine for the last several months. At first glance, he may appear to be a normal pandemic-stricken teen. However, unlike his peers, Jenkins has given up.
On Friday, he held a yard sale to get rid of all the things he no longer needed, cared for, or used now that he has entered a new mindset.
"There's a ton of stuff in here that I used to use, but I am selling because what's even the point anymore. The world is ending anyway," said Jenkins. Many of the items he has placed for sale are artifacts of previous projects and goals he began and abandoned throughout the past seven months in quarantine, which he refers to as "eras".
"This right here, is from my fitness era," said Jenkins as he hauled a box onto the table.
Inside the box were healthy cookbooks, dumbbells and resistance bands, a FitBit, a treadmill, and even a personal trainer named Brett (who was packaged in a box filled with cotton, still barely muffling the enthusiastic sounds it emitted). "During my fitness era, which was back around April, I was really excited at the prospect of being able to get super fit so once quarantine ended I'd look really good," said the gloomy teenager, who had gained 47 pounds since then and is now unrecognizable for a different reason than he had hoped.
Another box, labeled "school era," was full of items that Jenkins used at the beginning of the school year that are useless now. The box contained items such as pencils, notebooks, the Zoom camera feature, his Google Drive account, and a small box labeled "selfshort."
"I've decided to sell my selfshort," said a dejected Jenkins to reporters as his tearful mother and disgruntled father hugged and comforted him. "It would be an emotional decision, since I've been working so hard the past couple years, but I just have no desire to succeed anymore. We're all living in a simulation anyway," said Jenkins.
Jenkins' yard sale was full of many other eras of quarantine boxed up for buyers, such as his "crafts era," "money making era," "cleaning era," "music era," "knowledge era," and "skincare era."
Some items, such as the dumbbells, were unpopular among buyers, who had dumbbells of their own at home. However, others were extremely popular and led to bidding wars.
"I really need this for my daughter, and I'm so happy I got it," said Paula Newton, who paid $3,000 for Jenkins' desire to succeed after winning a bidding war. "She lost hers awhile back and I couldn't find it anywhere," said Newton.
Watching their son let go of his past eras and completely give up was an extremely emotional occasion for Amy and John Jenkins, who had watched their son transform throughout quarantine as he picked up and abandoned more and more hobbies.
"I'm so worried about him," said a sobbing Mrs. Jenkins once outside of Kyle's earshot. "I just want him to be happy. I don't know how he is going to get out of this, or adapt to life again once quarantine ends."
Kyle's dad was far less worried.
"This is part of growing up in a pandemic," said Mr. Jenkins. "Everybody has to go through it. He will get back on his feet eventually, if he stops feeling sorry for himself. His situation is no different than any other teenager since the beginning of time."
Jenkins has already decided what he is going to do with the money he earns from the yard sale. "I am going to give myself the unproductive and useless life I deserve," said Jenkins. "I am going to give up better than anyone else in the world. I'm gonna use that money to buy movies, video games, 10-foot extension cables, a mini fridge, food, a TV, and a custom-designed bed that I won't leave for the next several months."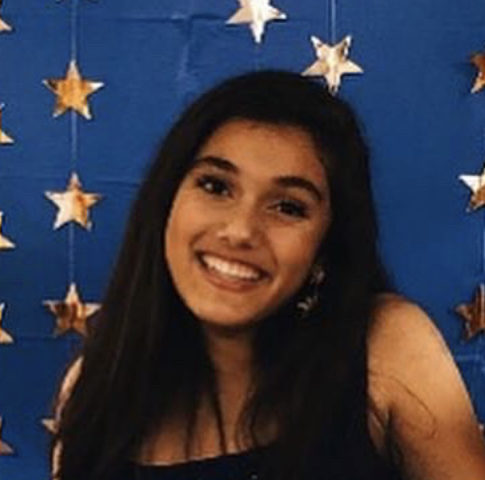 Hi! My name is Jannah and I am a senior editor and multimedia editor for The Mycenaean. I am also a math tutor, engineering intern, and a tennis player.