The freshmen at Leesville already have a tough time transitioning into high school. Now, they have to learn how to adjust to remote learning as well.  
Wake County Public Schools have been doing remote learning and will continue to do so until the first nine weeks are up. As of right now, this process has not been easy and everyone has been learning how to adjust to this new way of learning. Unfortunately, this adds more stress to the freshman class. 
The new schedule for every Leesville student is: 
Period one: 7:30 – 8:40 AM 

Period two: 8:45 – 9:55 AM 

Period three: 10:00 – 11:10 AM 

Lunch: 11:10AM – 1:10 PM 

Period four: 1:10 – 2:20 PM 
Classes will be 70 minutes long instead of 90 minutes, and 40 of those minutes are with their teachers. After those 40 mins are up, students will get at least 30 mins to work on independent work that the teacher assigned for that specific class.  
Going into high school is hard enough for some, but now all of the freshmen have to handle the high school work load along with learning how to time manage on their own for those assignments. 
Gabi Batista, a freshman at Leesville, believes that remote learning has made her transition harder due to the adjustments she has had to make for the year. 
"I would say the biggest adjustment I had to make due to online learning was learning how to manage my time and stay focused during class because it can be difficult through a screen," Batista said.  
Liya Mekuria, freshman, believes this process has made her first year of high school easier due to the fact that she is allowed to do things at home and on her own time, but she does have some struggles as well.  
"Getting used to doing things by myself and not relying on teachers because although we have more freedom we have to do things on our own" said Mekuria. She knows that she will have outside factors that will distract her, but she is going to try her best to stay on top of her schoolwork. 
Going along with managing schoolwork, remote learning has also taken away the freshmen's opportunity to get the full high school experience: football games, the student section, and being involved with clubs as well as sports teams. These events also play a part into why both freshmen prefer being in-person for their first year. 
"Definitely in-person because it would've been a lot easier to meet new people and have a better learning experience," said Batista. "I was looking forward to football and being in the student section. I was also looking forward to spirit week and getting to dress up with my friends."  
"In person because I can experience high school rather than online," said Mekuria. Joining clubs, watching other sports, and playing volleyball were the main things  Mekuria was looking forward to so she could have those high school memories. 
This year may look a little different for the class of '23, but they are trying their best to make sure things run more smoothly for the remainder of the year. Hopefully next year everyone will be able to return safely and high school can go back to normal.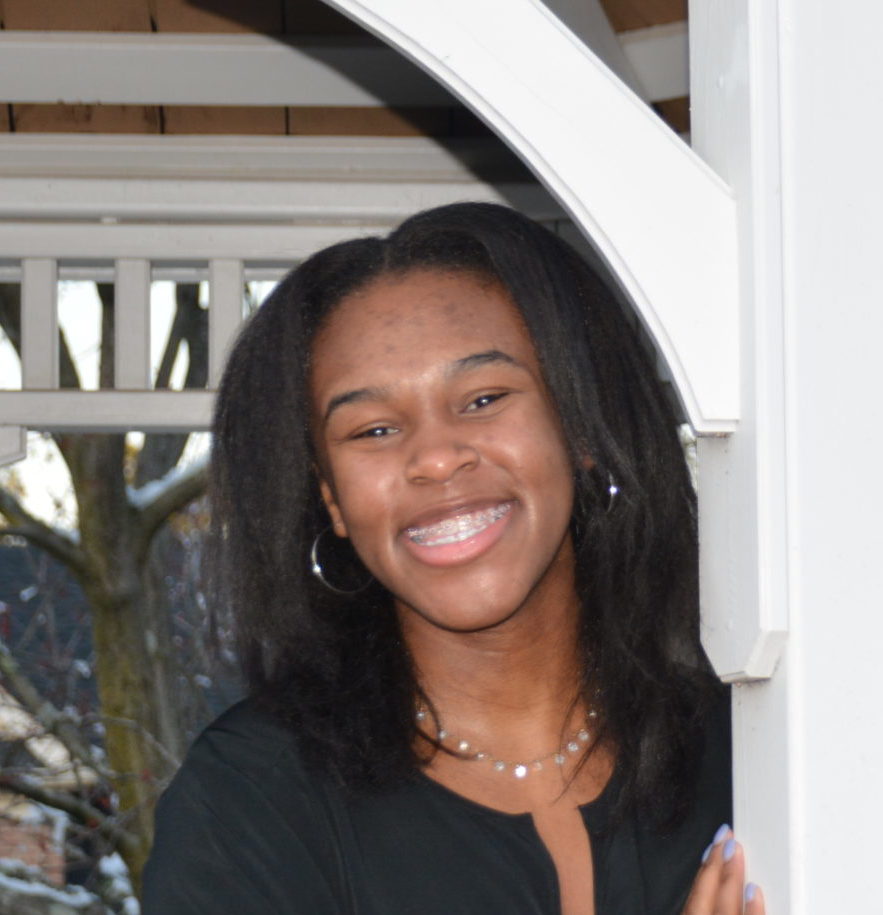 Hi! My name is Kyla, and I am a senior editor for The Mycenaean. I am the secretary for Senior Class Council and also the editor-in-chief for Leesville's literary magazine