Democrats saw huge wins in 2018, they flipped eleven seats in the North Carolina State House. This brought the composition of the chamber from a 75-45 Republican supermajority, to a 65-55 Republican majority. Democrats now only need to flip six more seats in 2020 to gain a majority in the chamber, but Republicans are putting up a strong opposition. After a series of redistricting efforts in 2019, legislators drew the maps to be much fairer than before. This means Democrats have a better chance at flipping more districts in 2020, but can they flip enough to win the chamber for the first time since 2010? Right now it'll be an uphill climb. 
HD-66
CNalysis Rating: Lean Republican
HD-66 is a rural district that includes all of Richmond and Montgomery Counties plus a sliver of Stanly County. The incumbent Democrat is Scott Brewer, a former NC District Court Judge. Brewer is the appointee to the seat after the previous incumbent, Ken Goodman, retired halfway through his term. Republicans feel that this is their most likely pickup from Democrats, mainly because the district went for Trump by about seventeen points. Brewer is not an elected incumbent, and Brewer's Republican challenger is Ben Moss, a Richmond County Commissioner. However, Brewer outraised Moss in quarter one, having raised around $23,000 in quarter one compared to Moss's just $400. Democrats have been losing ground in rural areas all over the country, it will take a strong outreach campaign to get Brewer to the finish line. If Democrats lose this district, they will have to flip seven districts to win a majority. 
HD-09
CNalysis Rating: Tilt Democrat
HD-09 is entirely within Pitt County and includes much of eastern Greenville. After redistricting, the district shifted to the left drastically, as both Hillary Clinton and Governor Cooper won by about a point. Perrin Jones is a doctor and a Republican appointee to the seat after the previous incumbent resigned to run for Congress. Jones will face Brian Farkas, a Pitt County Democrat and an architecture firm associate. This is currently Democrats only predicted flip in the North Carolina State House. If they don't win this seat then it's set to be a bad night for Democrats. Despite the partisan advantage Democrats have, Republicans have a wide fundraising advantage. Jones has raised roughly $160,000 compared to Farkas's $44,000.
HD-43
CNalysis Rating: Toss-up
HD-43 is entirely within Cumberland County. The district stretches from inner city Fayetteville to the city's rural exurbs. After redistricting, this district shifted to the right. Trump won it by about two percentage points. Kimberly Hardy won the Democratic nomination to this district after successfully defeating the incumbent, Elmer Floyd, in the primary. Hardy challenged Floyd from his left and attacked him over his yes vote for the infamous HB2. Diane Wheatley is the Republican running to flip the seat. Wheatley is a Republican and former member of the Cumberland County school board, as well as the county commission after retiring in 2012. Democrats have to hold onto this district if they want any chance at winning a majority in the State House. Wheatley has the fundraising edge, raising around $37,000 to Hardy's $14,000.
HD-45
CNalysis Rating: Lean Republican
HD-45 is entirely within Cumberland County and includes all of Hope Mills, a suburban town outside of Fayetteville. After redistricting, this district shifted to the left after losing its more rural precincts. John Szoka is the four-term Republican incumbent of this district, that went for Trump by about two points, but Democrats won the raw vote total in 2018. Szoka's opponent will be Frances Vinell Jackson, a Democrat and former Hope Mills Commissioner who resigned shortly into her term due to a conflict of interest. Even though the district's partisan lean doesn't heavily favor one party, Szoka will be hard to dislodge, as he is very involved in the district. Szoka also outraised Dr. Jackson by a huge margin, having raised around $172,000 compared to Dr. Jackson's $2,600.
HD-63
CNalysis Rating: Toss-up
HD-63 is entirely within Alamance County and includes part of Burlington and the towns of Graham and Mebane. This was the closest district in 2018 with incumbent Stephen Ross only winning by about three hundred votes when Trump won the district by nine points. Now with the lines redrawn, Trump only won this district by two points, and Democrats won a majority of the raw vote here in 2018. Democrats see this as one of their most likely pickups in November. Governor Cooper also won this district by about two points, and they have a star candidate in Ricky Hurtado, a UNC professor. With the rapid growth around Burlington, this district is quickly trending blue. Democrats are banking that it's blue enough by election day to flip. Fundraising is close with Ross raising about $20,000, to Hurtado's $15,000.
HD-98
CNalysis Rating: Toss-up
HD-98 takes up the northern tip of Mecklenburg County and includes the Charlotte suburbs of Huntersville, Cornelius, and Davidson. This is also the former seat of Senator Thom Tillis (R) when he was a member of the State House. Christy Clark, the North Carolina Chapter leader of Moms Demand Action, is one of the many Democrats who flipped seats in the State House in 2018 to break the supermajority.  Clark will rematch John Bradford, the Republican Representative she defeated in 2018 by only a few hundred votes in a seat that Donald Trump won by around seven points. This is the kind of suburban district that has shot rapidly to the left under President Trump. Bradford, a small business owner, hopes early ad buys in this district that Trump won by around eight points will help him win back his old seat. Currently, Bradford has slightly outraised Clark, having raised $80,000 to her $71,000.
HD-82
CNalysis Rating: Toss-up
HD-82 is a suburban Charlotte district that takes up the northern part of Cabarrus County. It includes the northern portion of Concord and the southern portion of Kannapolis. Democrat Aimy Steele is an educator, former elementary school principal, and was the Democratic nominee for the seat in 2018. Steele lost to incumbent Linda Johnson by about six points. Previous incumbent Linda Johnson initially retired after a long time representing the district, but unfortunately passed away shortly before the primary. Republicans nominated the winner of the Republican primary to fill the vacancy. Kristin Baker is a psychiatrist and the newly appointed Republican incumbent of this district that went for Trump by twelve points in 2016, but Republicans only won the raw vote total here by three points in 2018. Baker has outraised Steele so far, raising around $46,000 compared to Steele's $32,000. Democrats are hoping that growth in Concord and suburban shifts will help push Steele to victory. 
HD-74
CNalysis Rating: Toss-up
HD-74 sits in the southwest corner of Forsyth County, including parts of Winston-Salem as well as its suburbs of Lewisville and Clemmons. Dan Beese is a longtime Democratic Winston-Salem City Councilman who ran for the state house in 2018 as well. The odds are less against Beese this time with the district going from Trump +16 to Trump +9, as well as Debra Conrad, the Republican incumbent, retiring. Beese will face Jeff Zenger, a Republican Lewisville Town Councilman, in the general election. Republicans only won the raw vote total in this district in 2018 by around three points, so Democrats see this as one of their better pickup chances. Besse has a strong fundraising lead, raising around $62,000 compared to Zenger's $10,000. Both men have strong ties to the district, so this race is sure to be close. 
HD-37
CNalysis Rating: Tilt Democrat 
HD-37 resides in southern Wake County, including Fuquay-Varina, Holly Springs, and parts of Apex. Representative Sydney Batch (D), a Holly Springs attorney, is seeking re-election in this district that went for Trump by about six points and where the raw vote total was evenly split between both parties in 2018. Erin Paré is the Republican nominee looking to unseat Batch in November. Paré is a  Republican small business owner, non-profit founder, and military spouse. Batch found the national spotlight in 2019 when a source revealed that Tim Moore (R), the Speaker of the State House, was trying to take advantage of her absence due to breast cancer treatments to pass an anti-abortion bill. Batch has a large fundraising advantage as well, having raised about $120,000 compared to Paré's $23,000. Democrats are hopeful of holding this district in the rapidly leftward trending southern Wake County. 
HD-20
CNalysis Rating: Lean Republican
HD-20 includes the northeastern portion of New Hanover County, including parts of the city of Wilmington, the town of Wrightsville Beach, and the suburb of Ogden. While Ted Davis is a current member of the House, he is not the incumbent of this district, he's the incumbent of HD-19. This is because after redistricting, Davis was double-bunked with fellow Republican Holly Grange, the current incumbent Representative of HD-20. Grange, however, decided not to run for re-election, allowing Davis to run for her seat. However, the newly drawn HD-20 only includes a little less than half of his old district. Adam Ericson is a Democrat as well as a teacher and lacrosse coach at New Hanover High School. Ericson is hoping that Davis's unfamiliarity with the district can help him win this blue-trending district. Trump won this district by around thirteen points in 2016, but Republicans only won the raw vote total by about five points in 2018. Davis has the fundraising edge here, raising around $43,000 compared to Ericson's $16,000.
HD-59
CNalysis Rating: Tilt Republican
HD-59 is entirely within Guilford County, taking up much of the eastern part. It includes parts of Greensboro and its eastern suburbs of Pleasant Garden and McLeansville, as well as Greensboro's exurbs. Jon Hardister is a powerful North Carolina Republican, rising through the ranks to become Majority Whip after just four terms. Democrats are hoping that Nicole Quick, the former chair of the Guilford County Democrats, can use his high rank against him to flip this district. Trump won HD-59 by about eight points, but Republicans only won the raw vote total here by around four points. It will not be easy to unseat Hardister, as he currently has $116,000 on hand compared to Quick's $42,000.
HD-119
CNalysis Rating: Tilt Democratic
HD-119 includes all of Jackson and Swain Counties plus parts of Haywood County. This rural district includes the towns of Sylva and Waynesville. Joe Sam Queen (D) has a long history in the North Carolina General Assembly, first elected to the State Senate District 47 in 2002, losing in 2004, winning back his state senate seat in 2006, then losing it again in 2010. After losing his senate seat, he moved to the state house. After winning in 2012 by defeating Mike Clampitt, Clampitt (R) won back his seat in 2016, then lost it to Queen again in 2018. Clampitt is running again in 2020 to regain his seat. Trump won this western district by about fourteen points, but Governor Cooper only lost the district by a hundred votes while Queen flipped in 2018 by about five points. Queen is heavily outraising Clampitt, having raised about $42,000 to Clampitt's $1,147.
HD-83
CNalysis Rating: Lean Republican
HD-83 lies in the center of Cabarrus County and includes most of the city of Concord and the town of Harrisburg. Larry Pittman is a local pastor and Republican incumbent of the district. Pittman will face off with his 2018 opponent, Gail Young, a consultant for a government environmental agency. Democrats are very hopeful of their chances in this district that Trump won by eighteen points for many reasons. The big one is because Pittman is a rather weak incumbent: Most recently he called Abraham Lincoln a "traitor" after also comparing him to Hitler in the past. Pittman also proposed a constitutional amendment that would allow North Carolina to secede from the Union. Republicans also only won the raw vote total here by about six points in 2018. The lines also changed from 2018 — Pittman has to now compete in new territory. Young has also heavily outraised Pittman, having raised around $72,000 compared to Pittman's $17,000. With an unpopular incumbent, a shifting district, and Young's fundraising haul, Democrats are putting this seat near the top of their target list. 
HD-93
CNalysis Rating: Tilt Democratic
HD-93 includes all of Watauga and Ashe Counties. The towns of Boone, Blowing Rock, and Jefferson sit in this district. Ray Russell (D), a computer science professor at Appalachian State University, flipped this district in 2018 from red to blue. Russell will face Ray Pickett in November. Pickett is the owner of the Blowing Rock Inn and former member on the Blowing Rock Town Council. Democrats are hopeful that they can hold on to this Trump +13 district by running up the margins in the college town of Boone. Russell is also seen to be a skilled fundraiser, raising $50,000 in quarter one compared to Pickett's $5,872.
With the first fundraising quarter coming to an end, both Democrats and Republicans are liking their chances. While Republicans have a lead in fundraising, most of the districts being heavily contested by Democrats have seen shifts towards them in the past few years. Both parties are hoping that 2020 will drive turn out — turn out for Democrats who want Trump out of office, and turnout for Republicans who want Trump to have four more years. As it stands right now, Republicans are favored to hold this chamber, but as the year progresses, so will projections. Therefore, everyone has to stay on their toes and campaign until the very end.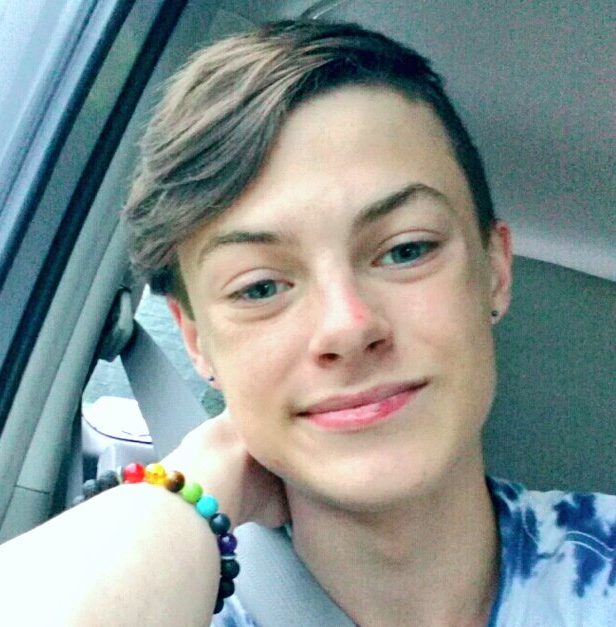 Hi! My name is Jacob Smith and I am a staff writer for The Mycenaean. I am also a political activist and volunteer.