Since the beginning of the self-quarantine era, every step taken outside the confines of one's house has been a rare treat. For many, walking, jogging, or biking through the neighborhood has become a much-needed escape from the walls of their home. 
The residents of Brier Creek have created a quarantine-safe adventure for families taking a stroll: the Brier Creek "Bear Hunt" where walkers search the neighborhood for hidden teddy bears. 
The "Bear Hunt" is spread throughout Brier Creek, where neighbors have hidden teddy bears in trees, displayed them in windows, and placed them outside in lawn chairs. The neighborhood's many families with young children have seized the opportunity to get out of the house and participate in a fun, hassle-free, safe activity. Sidewalk chalk markings reading "Bears this way" often guide excited young children eager to find the next bear, while others are more difficult to uncover. 
"It's really nice, to see neighbors doing this for each other in a time when we are all struggling," said Asma Khan, Brier Creek resident and mother of three. "Being stuck all day in the house, and when the world overall is in such a weird state, it can weigh on us all. So getting out of the house and being able to see the kids excited and having fun, it's refreshing."
Other Brier Creek residents have made the effort to spice up the Bear Hunt even more by writing jokes all along the neighborhood's sidewalks. Families walking can read the opening line to a joke, then keep walking until they reach the punch line. For parents like Khan, the kind and cheerful attempts by neighbors to provide some fun in a time of crisis feels like a blessing.
"It gets exhausting, trying to entertain three restless kids stuck in the house. This is a stressful time for everyone. So seeing neighbors make an effort to help each other out, or brighten each other's day a little, it can bring a little optimism into such dark times."
No one knows for sure how much longer quarantine will last. In the meantime, neighborhoods such as Brier Creek are making efforts to uplift their community members and support each other. The Brier Creek Bear Hunt has served its residents of all ages and has provided a fun and worry-free break escape from the house. 
For the foreseeable future, communities and families will continue to take care of each other and make quarantine a little more bearable for everyone.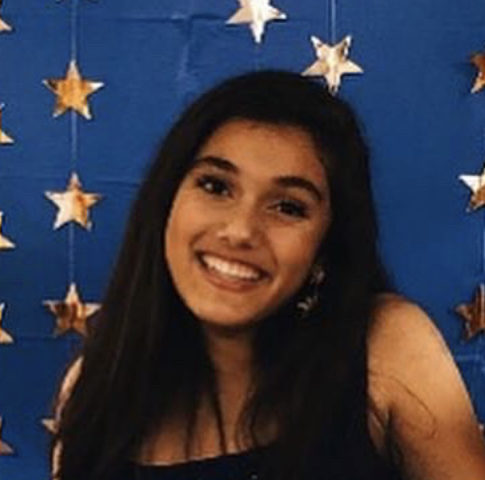 Hi! My name is Jannah and I am a senior editor and multimedia editor for The Mycenaean. I am also a math tutor, engineering intern, and a tennis player.