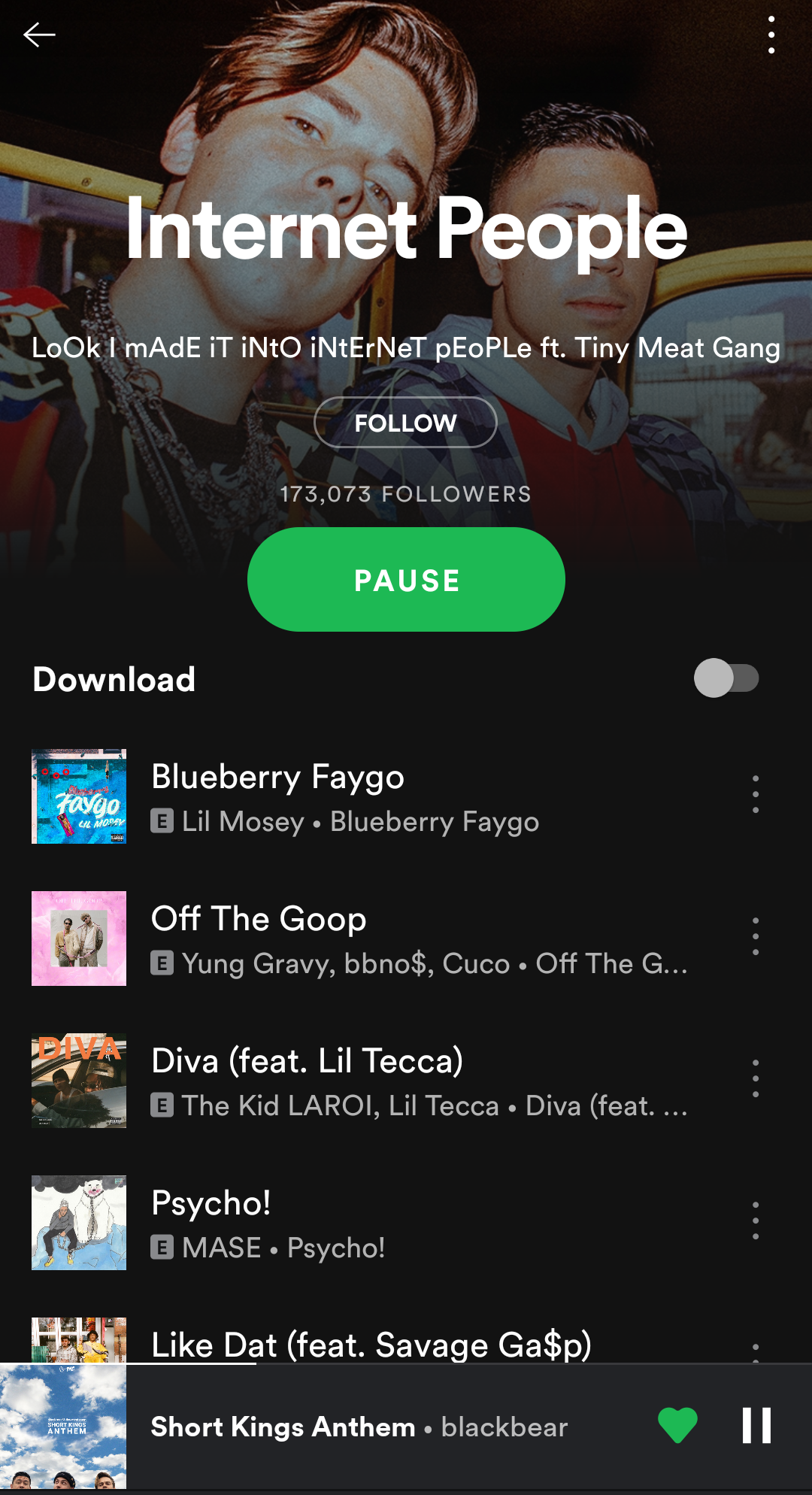 TMG landed themselves on the cover of the "Internet People" playlist, an honor for many musicians. It's hard to think that a pair of comedians could actually pull off a successful rap career, but in the age of internet music, anyone has a chance at fame. (Photo courtesy of Ellie Bruno)
The internet landscape has changed drastically over the last 20 years — "dinosaurs" like Facebook and YouTube share space with new apps like Instagram and Snapchat, which caught popularity and hold onto our phones like vice grips. Apps like Vine and Musica.ly weren't as lucky, and went to the internet grave; however, the two melded together to become Tik Tok.
While all these changes happened, influencers hopped from platform to platform to maintain an air of popularity, a careful juggle of maintaining their iconic image that made them popular, and adapting to a new audience.
This first shift popped up back when Vine exploded in popularity: established YouTubers like Shane Dawson and Markiplier boosted their popularity with their seven-second videos. As the app began to die, popular creators like KingBach and Thomas Sanders switched to YouTube for content creation; thus, an era of Viners took over the platform and continued to gain in popularity. Music also became a popular outlet for influencers, and an age of internet music took over the industry.
YouTube duo Cody Ko and Noel Miller formed their band TMG (Tiny Meat Gang) as a joke, but found huge success in their ironic rap songs. Their first single was written as a parody of Jake Paul's "It's Everyday Bro", and their popularity only shot up. Releasing two EPs in 2017 and 2018, the group really rose to fame with their singles "Walk Man" and "Short Kings Anthem" featuring blackbear. Their 2020 single is a high production, highly-realistic rap bop that infuses both a true rap song and the comedic nature of the duo. As of writing this article, their most popular songs on Spotify have millions of streams, and the group has around 2 million monthly listeners.
Not every YouTuber has found success with a musical career. Jake Paul is infamous for his –very– cringy raps dissing teachers, bragging about his wealth, and narrating his life as a rich white guy. Gabbie Hanna became a whole meme after a Genius lyrics interview went viral for some pitchy notes. Tana Mongeau's brash rap songs are an addition to all the controversies that surround her entire career; the list goes on and on, effectively creating a platform of mock music and a culture of "internet music".
Now, time to get to what inspired me to write this article in the first place: Spotify's Internet People playlist. An entire playlist of songs either written by people of the internet, or songs that took over the internet — especially on Tik Tok. Artists like Roddy Ricch and Arizona Zervas blew up with their singles "The Box " and "ROXANNE", both of which amassed millions of streams. Doja Cat — who first got popular with her meme song "MOOO!" — is the reigning queen on the playlist, with a wide range of sound her following has only multiplied. For the most part, many of these artists can credit their success to Tik Tok. Sueco the Child — a Californian rapper and producer — can credit the app to his success; "fast" eventually landed him an album and a record deal.
The beauty of Tik Tok is that a single 15 second clip is all it takes to go viral. Some songs on the playlist aren't even two minutes long: They consist of a catchy beat and weird hook that turns into a dance, viral meme, or some trend of some kind. I've seen my friends listen to some of the songs and just skip to the part they recognize, then skip over to the next song. Many people would argue that the internet ruined music, but if anything it's created a unique environment for artists to explore unorthodox sounds, and still find success with a far-reaching audience.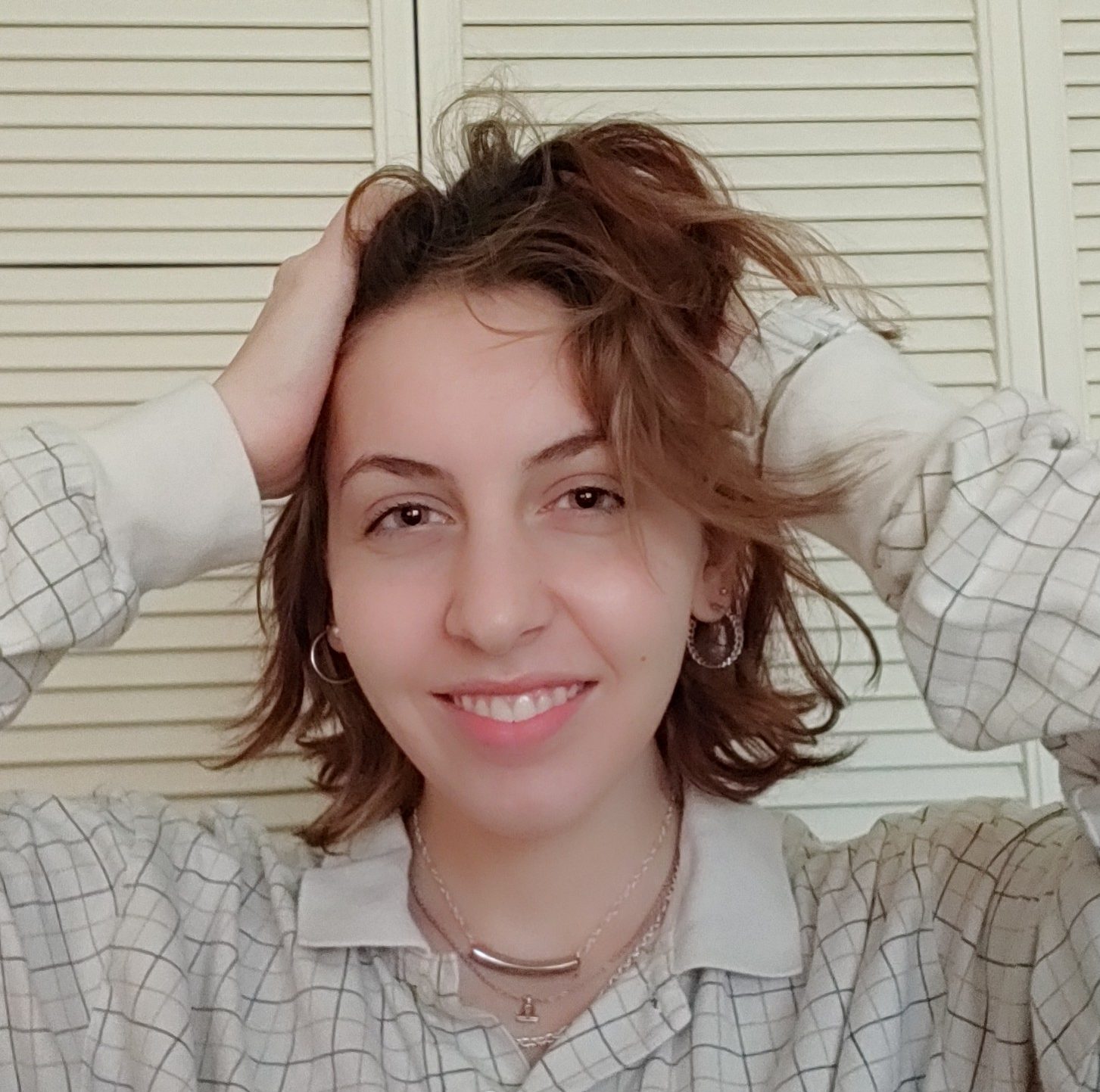 Hi! My name is Ellie and I'm a senior editor, trending editor, and print editor for The Mycenaean. I am also a second degree blackbelt at Triangle's best karate, floral assistant, and a self-proclaimed starving artist.  Just a chaotic libra whose only personality trait is how often she dyes her own hair