On Sunday, Jarad Higgins, professionally known as Juice WLRD, passed away. The death of the 21-year-old American rapper, singer, and songwriter came as a shock to fans and critics alike. Social media users stormed the Internet to mourn, gain information, and form a number of conspiracy theories regarding the unexpected premature loss. 
Higgins suffered a seizure early Sunday morning shortly after his private jet landed at Chicago's Midway airport. After he woke up but remained incoherent, paramedics transported him to Advocate Christ Medical Center. The artist passed away at 3:14 A.M. the same day. On Monday, officials revealed the probable cause of the fatal seizure. 
Autopsy results from the body were inconclusive and unable to confirm whether or not the seizure was drug-induced. However, Chicago police stated that they'd received notification that the jet was likely carrying contraband and responded by meeting Higgins' jet upon landing so they could check for illegal drugs and/or weapons. Ally Lotti, Higgins' girlfriend, later confirmed to police that Higgins was a user of percocet, which was one of the substances police found aboard the jet. Among these substances were 70 lbs of vacuum-sealed marijuana, six bottles of codeine, and a variety of guns and ammunition. Furthermore, upon Higgins' seizure, an officer at the scene administered two doses of Narcan– an opioid overdose treatment–  prompting the musician to wake up. 
The revealed facts of the case have led to a common theory among social media users: Higgins' fatal seizure occurred from a percocet overdose in an attempt to hide the pills from security officers at Midway.
Higgins, a chart-topping artist and icon in the genre of "emo rap," was a Chicago native raised in the suburbs by a conservative single mother who disapproved of rap music. He wove the small-town nature of his upbringing with the bustling metropolitan hip hop trends of the big city of Chicago. Through use of melody, emotional lyrics, and trap beats, Higgins' music reflected his background as a union between suburban and urban life. 
Juice WRLD extended the legacy of representing the urban and suburban lifestyles to beyond the realm of his music. He and R&B singer Teyana Taylor partnered with McDonald's in September to form the Beat of my City initiative, through which the duo aimed to provide unique music experiences and inspiration to underserved black communities across the country. They performed in Taylor's hometown of New York City on September 21, and Higgins' birthplace of Chicago on October 17. They hoped to inspire underprivileged black youth to express themselves, empower each other, and use their talents to make a difference.
Higgins' own debut track "Forever" launched on SoundCloud in 2015, when Higgins was in high school. Three years later, his international hit "Lucid Dreams" earned him the title of top artist as well as top track in SoundCloud's 2018 year-in-review wrap-up. 
"Lucid Dreams'" popularity took off not only on SoundCloud, but on other platforms as well. In fact, just weeks ago, the song became part of a massive trend that swept TikTok — a challenge that bore an eerie similarity to the late rapper's unfortunate fate. Users who partook in the challenge danced to "Lucid Dreams" for several seconds before pretending to have a seizure, spurting water out of their mouths and shaking violently. However, this chillingly coincidental #LucidDreamsChallenge dated back weeks before the song's artist died the same way.
The disturbing TikTok trend is not the only coincidence social media users have found in the rapper's sudden death. Higgins passed away on December 8th, six days after he turned 21. Soon, fans flooded social media platforms with references to the artist's song "Legends," in which Higgins rapped "All legends fall in the making / Sorry truth, dying young, demon youth / What's the 27 Club? / We ain't making it past 21." Could it be a twist of fate that the young rapper never made it past 21? Some fans aren't so sure.
Juice WRLD's death has a strange connection to yet another "legend" : John Lennon, who was assassinated 39 years prior to the exact day of Higgins' death. While this timing may seem irrelevant, fans have cited his 2019 track "All Girls are the Same" in which the artist stated "All this jealousy and agony that I sit in / I'm a jealous boy, really feel like John Lennon"
The jarring sequence of events has led many social media users and fans to raise the possibility that the rapper's death was a fake publicity stunt and used his own tweets as evidence. In April 2017, Higgins tweeted, "My goal is to get overly famous, shine for a couple years..then fake my death," followed by a coffin emoji.
Fans, critics, conspiracists, and mourners alike regret the absence of Juice WRLD, who had constantly shown his fans appreciation and love. His emotionally raw and melodic rap was a trailblazer in the new generation of music. However, many celebrities and fans are encouraging others to learn from Higgins' story and draw inspiration to avoid drugs and seek help to overcome addiction. They believe his death symbolizes the tragic effects opioids and substance abuse can have on a life full of promise, hope, and potential.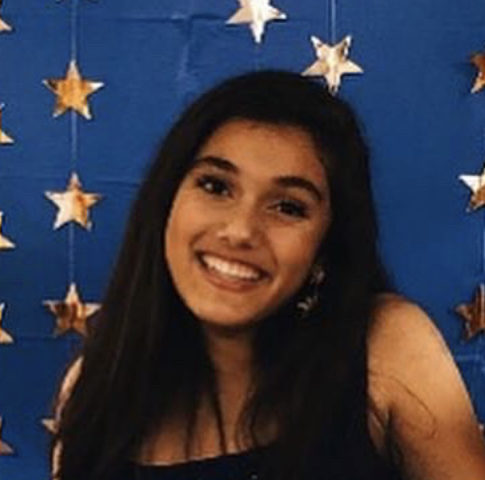 Hi! My name is Jannah and I am a senior editor and multimedia editor for The Mycenaean. I am also a math tutor, engineering intern, and a tennis player.