The cheer team will be at the Championship Game along with continuing to cheer for basketball. (Photo used by permission of Amy Sellers)
After cheering for an undefeated football team during many cold Friday nights, varsity cheer is beginning its winter basketball season. The team supports men's and women's varsity basketball teams at their home games.
Also, the team has competitions interspersed with cheering for Pride basketball. Cheer recently won second place in their annual Pre-State competition and State competition at Dorton Arena. 
To prepare for their competitions, Varsity practices five days a week with two of those five practices in gyms as far as Cary. They travel so far because these gyms have spring boards which help with technique. When the time between football, competitions, and basketball overlaps, Natalie Miller, senior on the team, admits it can be very busy. 
But when reflecting on her high school cheerleading experience Miller said, "It's been a rollercoaster. I don't think I'd trade any of it for anything…. even if things have been hard, all the best times are totally worth it."
"This has been one of the most fun years…. I love everybody on the team. They're so sweet," said Miller.  An important part of a team is always the coaches; Amy Sellers and Brad Davis excel at this role. "Our coaches are so fun. They really try to do so much to get us to grow as people and cheerleaders while having fun and making memories," said Miller. The coaches motivate the team and through this, they've grown close as more than a team, but a family. 
Now through the chaos with basketball and competition season, they have each other and many more memories are to come. 
You can see the cheerleading team at their last football game on Saturday, December 14, during State Finals at Kenan Memorial Stadium in Chapel Hill.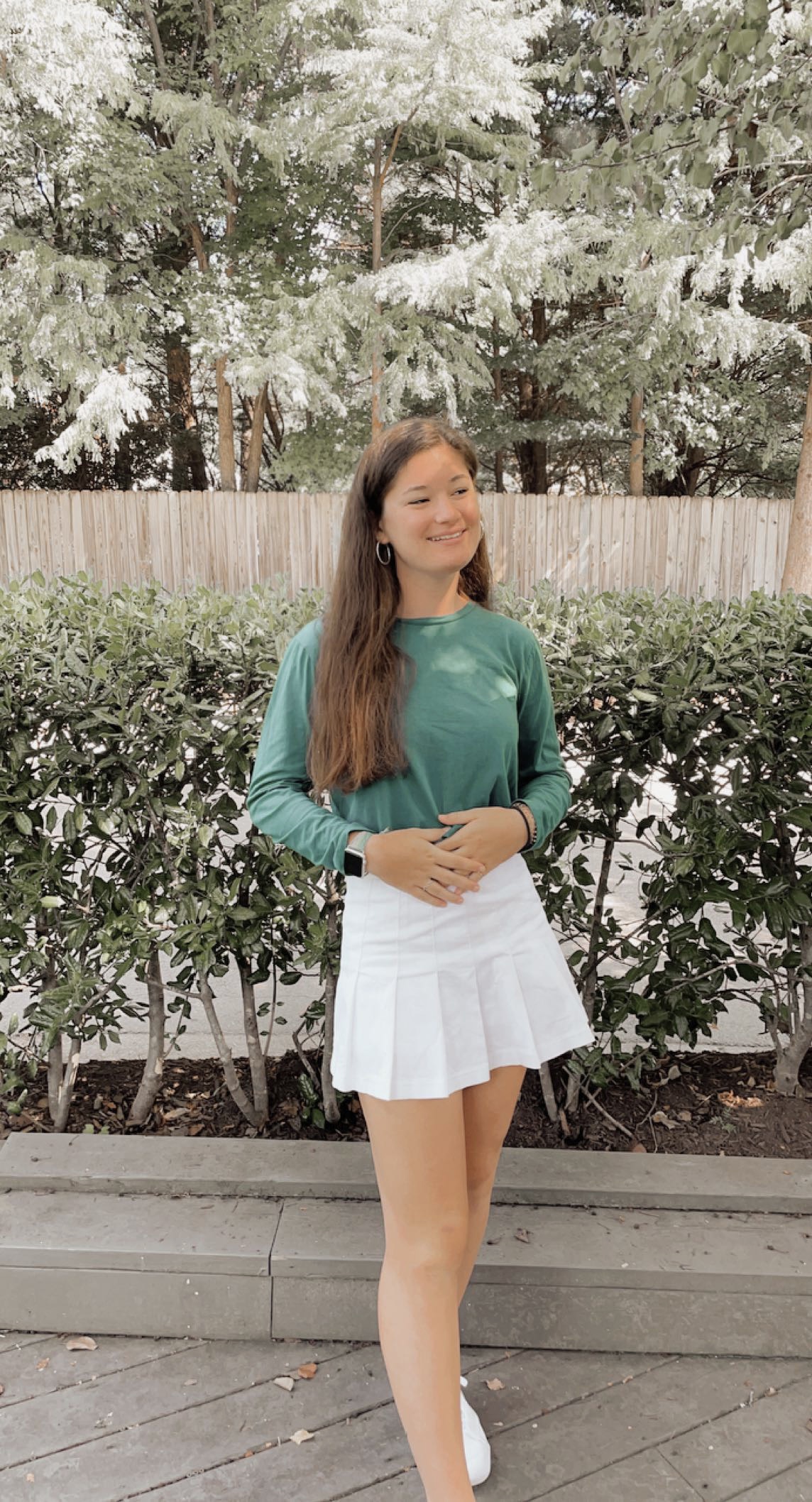 Hi! My name is Emma and I am a staff writer for The Mycenaean. I am part of the LRHS Chamber Orchestra and I am also scuba certified!