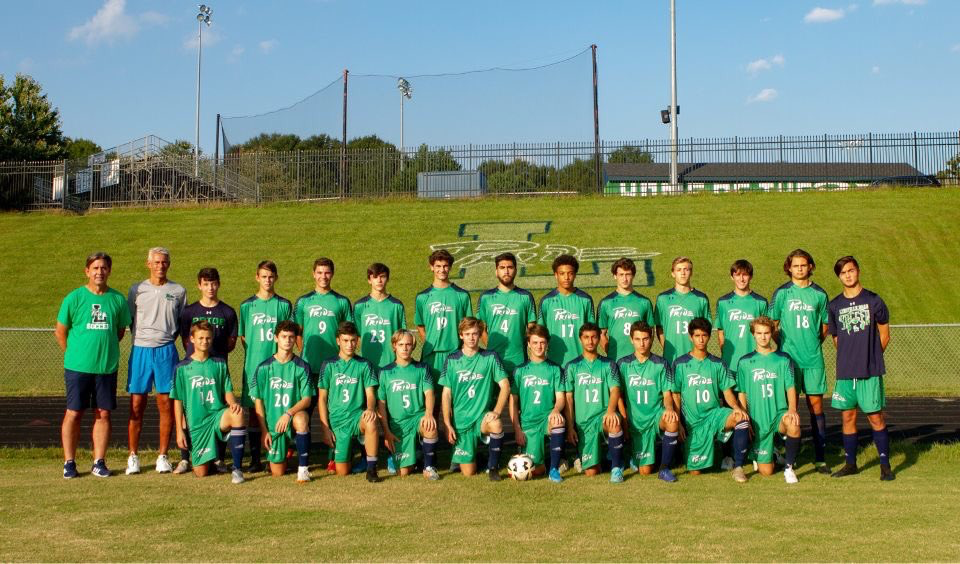 On November 8, Leesville Men's Soccer defeated Athens Drive in a 2-0 win under the lights.  
After the Pride won the conference championship and  secured the fourth seed, they received a "bye" week opting them out of round one of the playoffs. 
Right before the first half came to a close, Abdullah Alqadi made a phenomenal, clearing the ball to the feet of Will Sharp. Sharp crossed the ball into the Mohammed Qurneh who scored in the 35 minute of play, putting the Pride up 1-0. 
"Everyone on our team is dependable, and you can always count on teammates to back you up when it matters most," says Qurneh, as he reflects on what he feels is the strongest aspect of the team.
After a few threatening attacks posed by Athens which, Kieron Leonida, senior keeper, successfully stopped, the Pride made its way down the field yet again, shortly after the second half commenced. Sam Sawyer found the back of the net in the 54th minute with a powerful shot in the top right corner of the goal, making it 2-0. 
The Pride held on to this score for the next 35 minutes with great defense, all the while continuing to put the Athens defensive-line under serious pressure from several breakaways. 
Will Sharp, starting striker, said he is "most looking forward to seeing how we do against some of the teams we haven't played before." 
While talking about strength in the offensive-line, Sharp said, "[The team has] so many options when going forward that teams have a hard time defending us, and from there we are able to create a lot of goal scoring opportunities."
The Pride is scheduled to play South Central in the third round of playoffs on November 12, on the home field, at 6:30. Tickets are $7 — come out to show your support!