Bridge II Sports (B2S) is a non-profit organization that allows people with a disability to participate in numerous sports. The organization attracts the attention of people with disabilities that prevents them to take part in sports or other activities. Through creating separate sports leagues for the disabled, new opportunities for disabled athletics are open to the public.
Ashley Thomas, founder and director of Bridge II Sports, seeks to provide a welcoming environment for disabled athletes. As a former Paralympian, Thomas viewed disabled sports as the potential to create a positive and competitive environment for handicapped communities and athletes. "We believe sport empowers and changes lives on and off the court and challenges perceptions of disability in our community," said Thomas via phone.
During her childhood, Thomas says she grew up influenced by her disability and was told by other people what she could participate in. "I grew up living in a world in which other people told me I could do certain things or activities," said Thomas. This frustrated Thomas and motivated her to discover new ways she could take part in physical activity even with a disability. While in a wheelchair, Thomas finished her first 5k race in under 29 minutes and felt the empowered need to do something to change the way the world sees disabilities and physical activity.
The Bridge II Sports organization offers multiple sports that fit the needs of specific disabilities. One of Thomas's goals while designing the Bridge II Sports organization was to include more sports variety for people with different disabilities, instead of focusing on just one specific disability. While wheelchair basketball focuses on disabilities from the waist down, other sports such as goalball focus on disabilities of sight. Each sport is specified to the disability it serves, which allows more people to take part in the sports.
A few months ago, I volunteered to referee during multiple goalball games and witnessed the incredible athletic ability of the blind players. The game intrigued me and opened my mind to how eyesight disabilities are able to be countered with other senses, such as touch and hearing.
Berkeley Sumner, another volunteer, also felt she had a learning experience and became more sympathetic toward people with a disability who strive to become athletes. "It was really cool seeing how the blind players were able to use their other senses to locate the ball, especially while it was moving, it would seem very difficult for myself to play. I was overall very impressed with their skills and surprised by how well they played," said Sumner. 
Volunteering the B2S event opened my eyes as well as others to disabled sports awareness. The program unveils how people with disabilities are able to compete and participate in sports, just as everybody else is.
 The Bridge II Sports organization seeks to influence students and youth more as the 2020 disabled sports leagues begin. Ashley Thomas and her staff plan to add a new event to the Bridge II Sports organization called 'Everybody Plays'. The event is to impact the disabled youth and students as the B2S organization enters schools and holds charitable events within them. The purpose of the Everybody Plays event is to spread awareness of disabled sports to young students and to grab the attention of the students who wish to participate in the B2S athletics. The B2S program gives the disabled an nondisabled students the  opportunity to participate in certain sports, in order to spread the awareness of handicapped athletics.
Thomas and her staff seek to change the way the world sees disabilities and alter the effects the public opinion has on physical activity. The Bridge II Sports organization spreads awareness of the worlds views and impacts on disabled sports, seeking to change the common idea of disabilities influencing or determining one's decisions, outcomes, or ideas. "I hope the world learns to live with disability, instead of living disabled," said Thomas.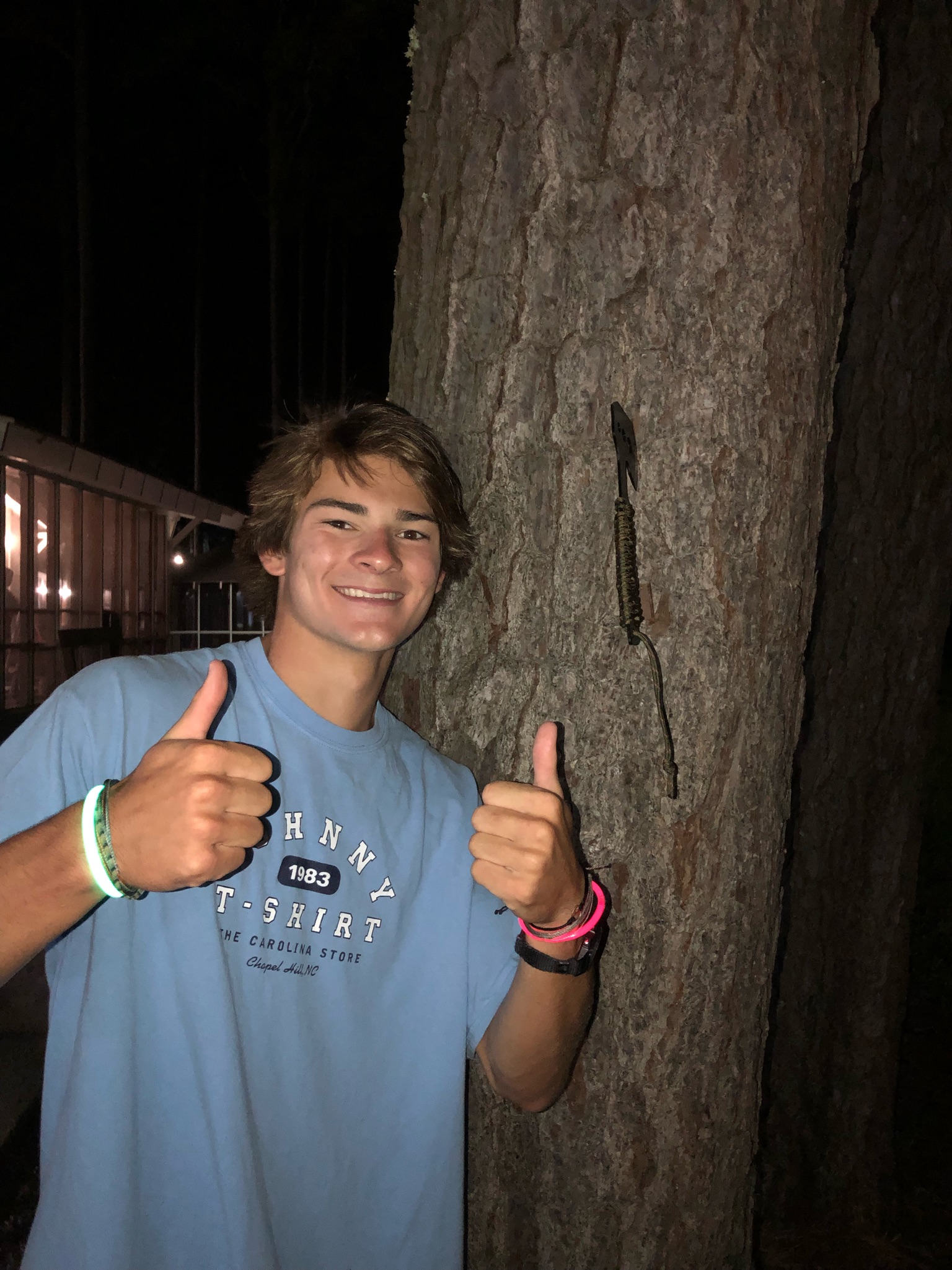 Hi! My name is Chase and I am a staff writer for The Mycenaean. Two fun facts about me are that I enjoy playing guitar with my dad and friends, and I also am a two-time spikeball tournament champion.