Ken Burns, producer of many award winning documentaries.  Burns' released his latest production, Country Music, last month. (Photo used by permission of David Hume Kennerly)
Last month, American filmmaker Ken Burns released his latest documentary spanning the broad topic of American themed history. In the eight part series, Country Music, Burns shows the evolution of American country music though the biographies of its important influencers, both singers and songwriters.  Since the release, according to the RollingStone, there has been an increase in sales for country artists on ITunes and Amazon and a spike in tourism to Nashville, the home of country music.
Ken Burns has made over 20 successful documentaries, all revolving around key events in American history, notable US historical figures or topics that have had an impact on American culture.  His documentaries typically are broadcast on PBS television and can be as short as a single episode or encompass several episodes. Leesville American history teacher, Tonya Eastman, said, "I do think he tries to be thorough and accurate in his research for the documentaries."
Burns stated in an interview in 2014 "I knew history. I was curious about stories. I played Civil War; I played World War II. I knew the presidents. But it wasn't anything that I thought of as something I was going to do. I was going to be an anthropologist like my dad, I was going to be a writer, and then I was going to be a filmmaker. By the time I was 12, I wanted to be a filmmaker. I thought that would be a feature filmmaker, and it was only in college, at Hampshire College in Amherst, Massachusetts, that I had a chance to see the possibility of documentaries and the first film I worked on was history, and then it's been history ever since. I'm not trained in history. The last time I took a history course was in college… but that was Russian history, and all of my films are on American history."
One of Burns' most successful series was The Civil War, which won ten awards, including a Grammy for Best Traditional Folk Album, and has a 9/10 IMDb rating.  The series aired on PBS in 1990, with a total of nine episodes. The Civil War is the highest rated and the most celebrated documentary in public television's history. Statistics show that an average of 14 million people tuned in to each episode when it aired.  Burns covered the topics of famous battles, the abolitionist movement, the assassination of President Lincoln, and reconstruction through the written letters of contemporary participants, including soldiers and civilians.  The National Endowment for the Humanities (NEH) granted Burns $1.35 million to create the series, which Burns later stated was only 30-35% percent of the total budget.
Continuing on the theme of America at war, Burns released a seven part series on World War Two, called The War, in 2007.  The series shines a light on men and women's personal accounts from World War Two following individuals from four separate American towns. The War eight total awards, including three Primetime Emmy Awards.  
In 2017, Burns released yet another war-themed documentary: The Vietnam War.  This ten part documentary took six years to make, and premiered in 2017 on PBS.  The NEH granted Burns $1 million for the series. It was later released that the series had a $30 million budget.  The film featured 80 witnesses from the controversial war and offered a varied perspective of American and Vietnamese soldier's personal  battle experiences, Americans at home who opposed the war, and North and South Vietnamese civilians who experienced the war first-hand. 
The National Parks: America's Best Idea is another of Burns' most successful films.  The six episode series aired on PBS in 2009, and won four awards: three Primetime Emmy's and a CINE Golden Eagle.  The series focused on the US national park system and its history, detailing the individuals and events that lead to the establishment of key national parks. 
Burns also produced a highly-regarded film on America's favorite pastime: baseball.  The documentary, simply called Baseball, aired on PBS in 1994 with nine episodes, and won four total awards: two Primetime Emmy's and two TCA awards.  The documentary is about the original uniquely American sport's history and how baseball has grown into the major sport it is today and how it has changed many lives.  Baseball was very successful, and, afterward, Burns said it was the only documentary for which he would consider a sequel.  In 2010, Burns released The Tenth Inning, a two part followup documentary that brought the baseball story to the modern era.  
Similar to his film about country music, Burns earlier released another American music culture documentary entitled Jazz.  Jazz aired in 2001, and won a TCA award for Outstanding Achievement in News and Information.  It focused on how jazz is a major form of American music, the development of the jazz music through African-American culture, and its rise in popularity in the 1920-1940's.  
Burns' has also produced many smaller documentaries, including films about Jackie Robinson, Thomas Jefferson, the Statue of Liberty, Lewis and Clark, the Dust Bowl, and the Roosevelts, among others.  In total, Burns has filmed over 20 different documentaries, movies, and tv shows, with more to come. Burns will release his next film later this autumn, College Behind Bars, about young men and women who struggle to get their college degree and turn their lives around through the American prison education system.
Ken Burns is obviously a huge fan of American history and attempts to share that enthusiasm with the American public.  Burns' films showcase America, from the country's high points to its low points, featuring both it's famous heroes and it's unsung heroes but always in a manner that beckons the viewer to create an emotional attachment to the subject and the people in his documentaries.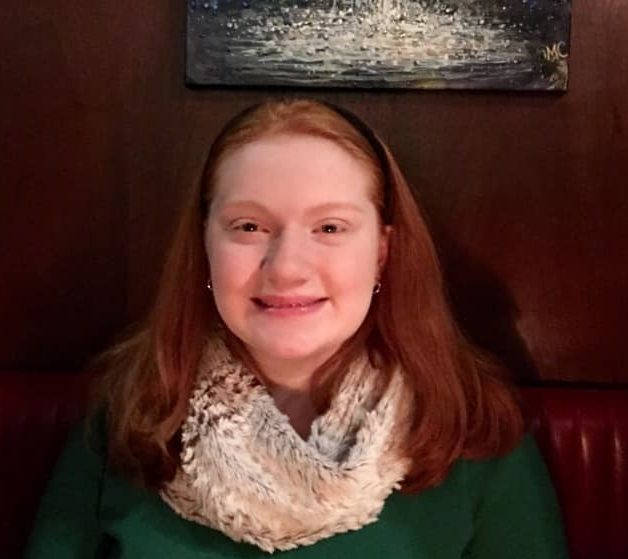 Hi! My name is Alexis Taylor, and I'm a staff writer for The Mycenaean. I am also a volunteer video editor for my church. I love older music, TV shows, and movies!