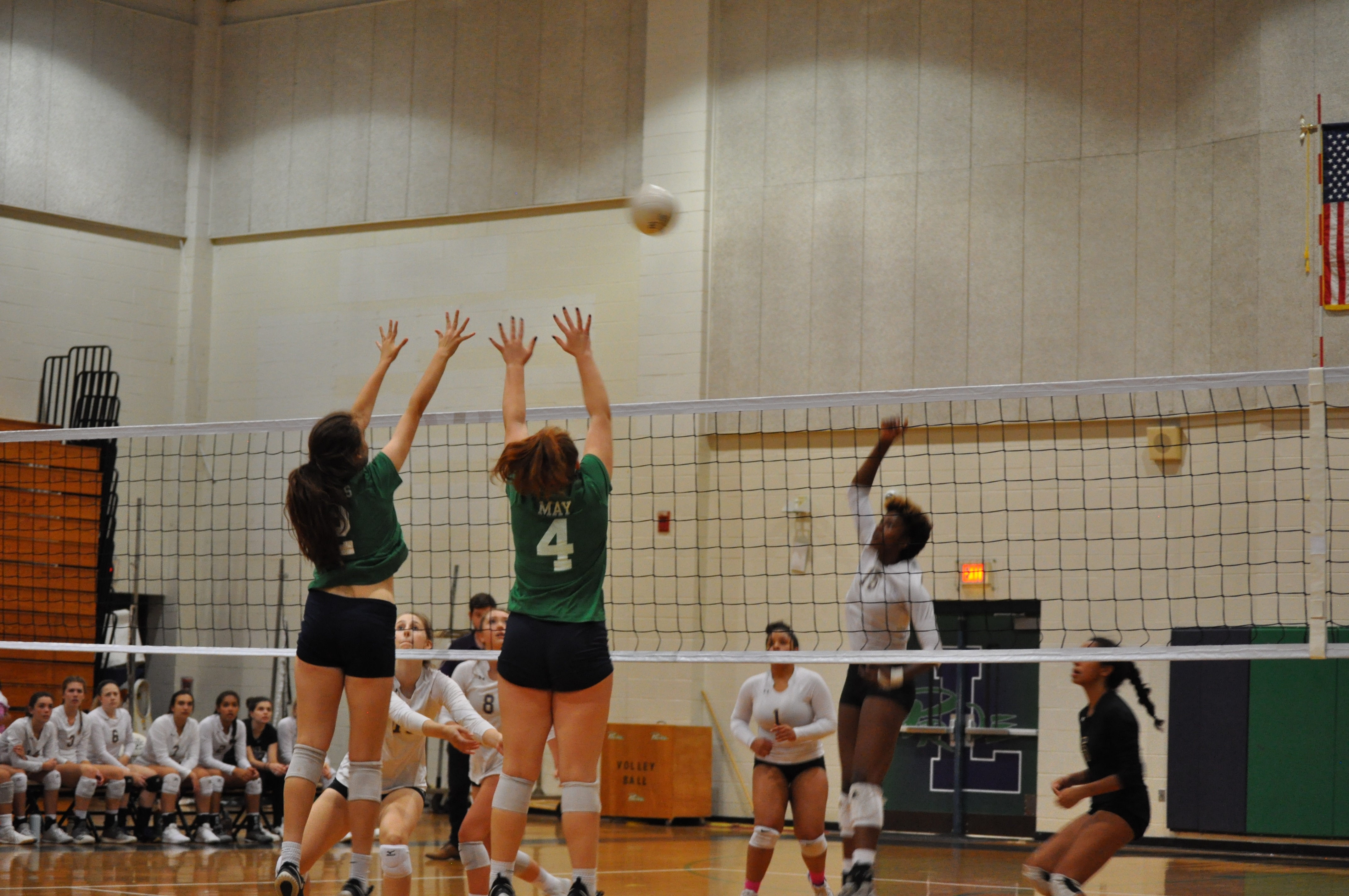 Kaitlyn Canelas, junior, and Mary May, senior, block Jade Demps' hit during their Monday night game. It was Leesville's last home game and senior night. (Photo courtesy of Emma Nani)
The volleyball games on Monday October 21 were an unhappy end to the season. Leesville played two home games against Needham Broughton high school. It ended with Leesville's JV A team taking a loss, and varsity suffering defeat as well. As it was the last home game, it was also senior night.
Broughton's purpose was supposedly set on getting revenge this year since Leesville won during their senior night last year. To try and prevent Broughton's win, Leesville "Practiced more, practiced longer, and worked on running different plays," said varsity captain Tarah Guntow. 
JV lost in three sets with multiple timeouts from both teams. Olivia Heaney, freshman, attempted to score the last point in a play that could've put Leesville ahead a set, but the referee determined the backset was a double. Leesville's supporters in the crowd met the call with protest. Communication seemed to be an issue for JV and lack of it left many balls dropping on the floor. Despite the 2-1 lead, JV overall had a close game with a few rallies.
Varsity's defeat was much more heartbreaking. Leesville lost all three sets, their score never higher than 10. Defense was scrambling to block and dig Jade Demps, Broughton's 6'2'' outside hitter. Demps' hits were the key factor to Broughton's win Monday night. Leesville's offense had the most success with tips and other returns that caught Broughton off guard and put them out of system.
Despite the losses, the LRHS teams played hard to try and overcome their opponents. After JV's defeat, spirits still remained high as JV and varsity formed a bridge and Coach Dobbins announced the seniors and favorite memories of the team. Leesville celebrated seniors: Kristen Noga, Mary May, Tarah Guntow.  As of right now, only Guntow has plans to play volleyball in college. Leesville's volleyball team played their last game for the season Wednesday against Millbrook. JV ended their season 15-4 and varsity is headed to the playoffs.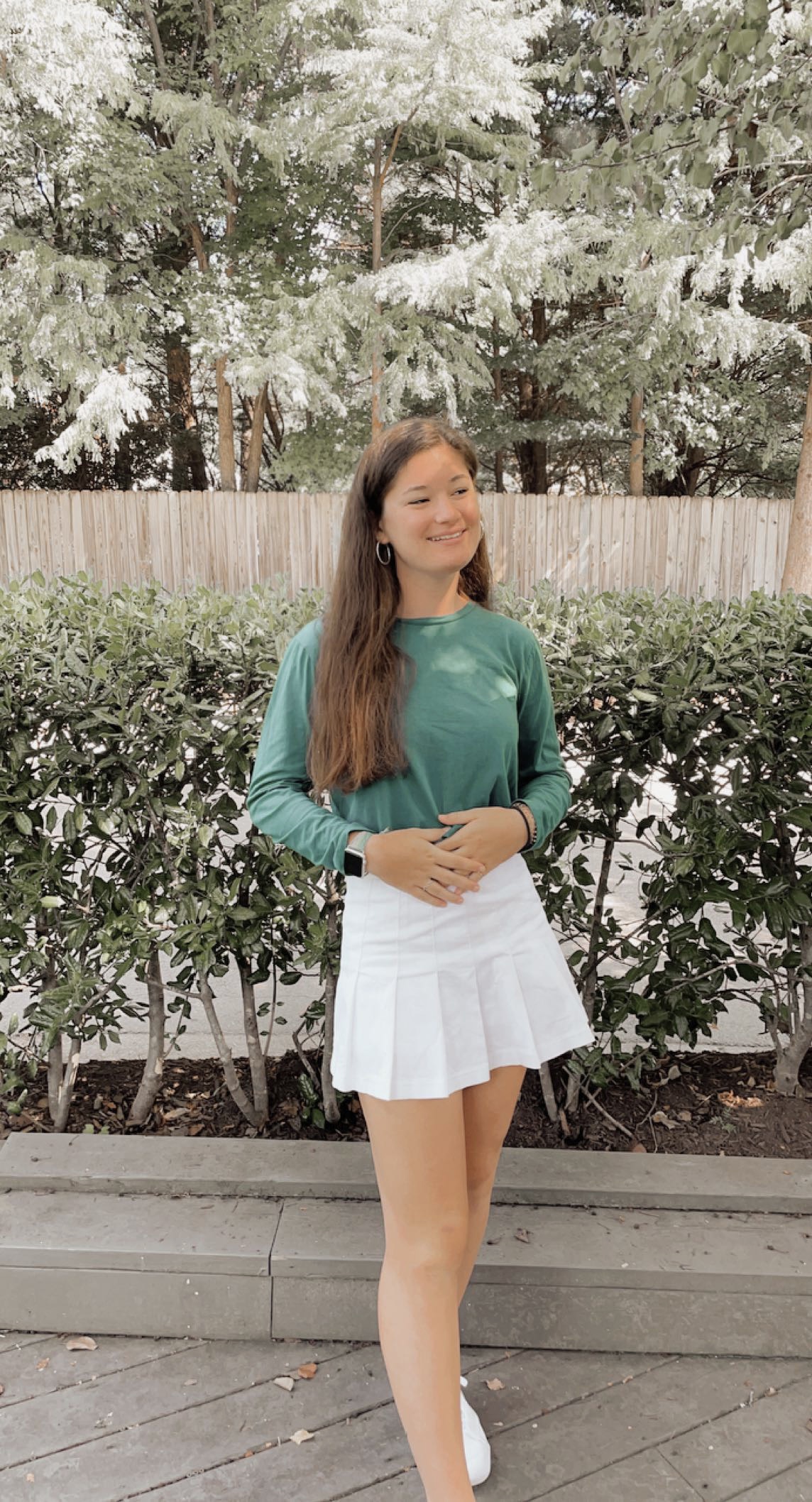 Hi! My name is Emma and I am a staff writer for The Mycenaean. I am part of the LRHS Chamber Orchestra and I am also scuba certified!