Thalia Graves works diligently on a Halloween-themed piece. She will be showcasing one of her pieces, named Red Robin, this month at the NC State Fair. (Photo Courtesy of Ellie Thompson)
The North Carolina State Fair is a place full of excitement, laughter, food, fun, and parents emptying their pockets. But there is one forgotten exhibit — the art exposition which will feature LRHS art students.
In between the towering attractions and bright lights and colors, stop by the Kerr Scott building to see local art. While small game booths invite you to test your luck, offering extravagant prizes if you win, this showcase is a hidden gem with no price tag. After you pick up giant turkey legs and funnel cake, cool down by viewing handcrafted pieces by artists in North Carolina. The fair can be a money trap, especially for large families, but not everything has to yield an expensive price tag.
One such activity is a showcase of local artists, including submissions from Leesville Road High School. On Monday morning, judges viewed the compositions and chose a winner. They judged based on technical ability, craftsmanship, eye-catching ability, and storytelling techniques. They looked for how it impacts the audience and the mood it presents.
Robert Patterson and Stephen Shingler, the visual art instructors, made the difficult decision of picking Leesville art to present at the fair. They narrowed down the number of pieces submitted to only six compositions. Each creation is unique and complements the other. The teachers were looking for different styles and ideas behind the art. "There needs to be a variety of mediums, or different materials, a balance…[and] an even, consistent quality," said Shingler.
As for the artists, the expo is a unique opportunity for their work to be seen by a variety of people. Their art hangs at the fair along with many other compositions for everyone to see. "I want people to see what I'm capable of," said Thalia Graves, one of the few artists with a piece selected for the fair.
"[Showcased art offers] exposure, some publicity, and a chance to win some money," said Patterson. With hundreds of people passing through, anyone could see their work, opening a rare chance for a high school student's art to be noticed outside of school.
If a picture is worth a thousand words, a handcrafted illustration is worth a million. Art shows a glimpse into someone's character — their personality is expressed through each color and image. These six students have expressed themselves and it is on display for all of North Carolina. Come out to see their work, October 17 through 27. You don't want to miss it.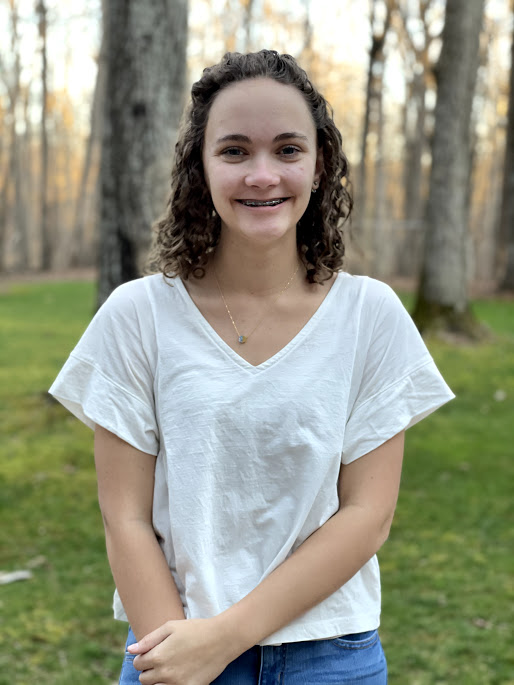 Hi! My name is Ellie and I am the editor in chief for The Mycenaean. I play soccer at NCFC and go to The Summit Church!