Leesville Road High School's yearbook, Menagerie, has been documenting the school's history since its establishment in 1993. Every year, the Menagerie staff is responsible for compiling a tribute to the highs and lows of each school year, keeping track of the special and most memorable moments that made the year unique. 
For the past seven years, Joni Amerson had served as the yearbook's advisor, supervising the student-run organization and assisting them in their monumental task. However, among the many changes brought by the 2019-2020 school year is a shift in yearbook leadership. Amerson has left Leesville, and Ashley Tabron, English teacher,  has assumed the throne.
"[Amerson] made it interesting," said Valeria Mariche Reynoso, yearbook veteran. "She would have interesting stories….. We got to know more about her as not only as a teacher, but like, as a person." Mariche Reynoso compares the yearbook to a family and thanks Amerson for creating the laidback, synergistic, inspiring atmosphere. "We heard a lot of eighties and nineties music– seventies, even– the song September, we heard that a lot last year," said Mariche Reynoso.  However, Amerson's mellow classroom environment did not lack in discipline or diligence. "We learned a lot from her, through experience," said Mariche Reynoso. "She was a great teacher overall.
While Amerson's Menagerie dynasty was certainly one for the books, Tabron has already started to create her own new take on the institution's operation. Mariche Reynoso believes Tabron's infectious positivity and cheerful, social attitude are some of the most notable aspects of her presence in the classroom. "There's kind of a more energetic feel, more than last year…. It's, like, magnified," said Mariche Reynoso. "We get to know more about the people; throughout the year, we still learned about each other, but now it's like, we're basically spending the first week getting to know each other."
Tabron admits that helping busy students plan, design, and execute a high school yearbook will be no easy feat. However, she believes she has the personality, experience, and determination to help the Menagerie crew prosper. "I decided to become the new yearbook advisor because I wanted some challenge," said Tabron. "This is my tenth year teaching, and I haven't done it before, so I thought it'd be something new, something fun… [In yearbook] there's a lot more student leadership."
Mariche Reynoso's observation that Tabron had seemingly increased social relations within the classroom was no coincidence. Tabron believes the bond students build with each other and with their teachers are crucial to their education and performance. She's made an effort to extend the social atmosphere of her English classes to her new yearbook class, as well. "I really like relationship building with students," said Tabron. 
As the school year slowly starts rolling, Tabron is still in the process of mastering the ins and outs of the creation of a high school yearbook. However, she is embracing the task with a wholeheartedly positive attitude and a vision of what the 2019-2020 Leesville Road High School yearbook should embody. "I want to see the yearbook reflect the lives of all students at Leesville…. Who they are, what their year was like, and showcase how special the students are here."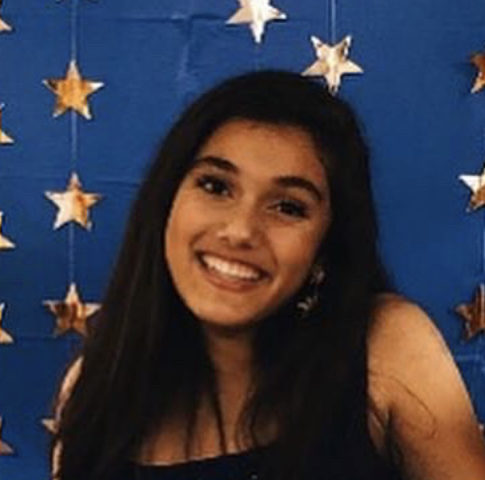 Hi! My name is Jannah and I am a senior editor and multimedia editor for The Mycenaean. I am also a math tutor, engineering intern, and a tennis player.