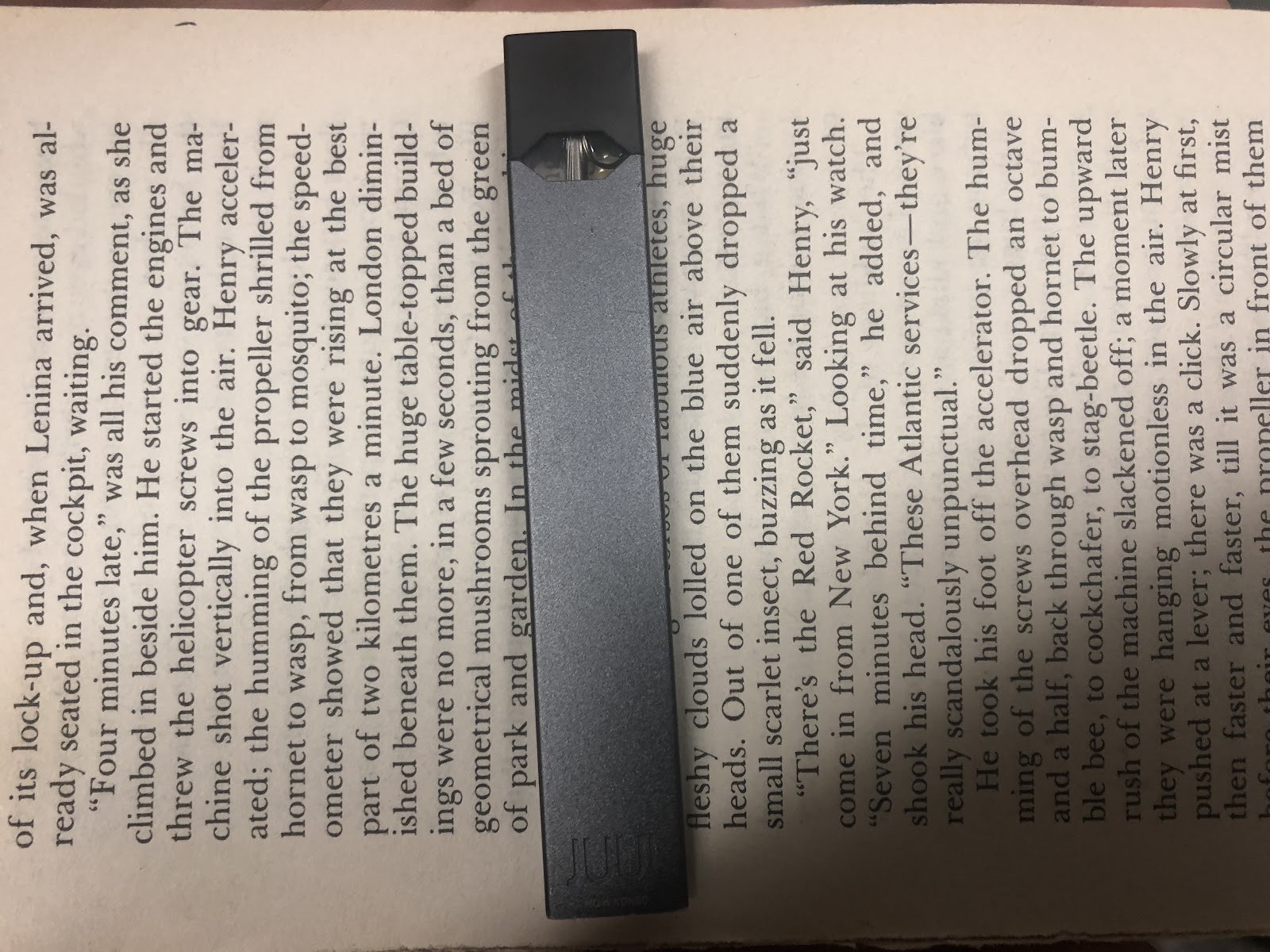 Across the nation, addiction is plaguing teenagers in the form of nicotine and caffeinated drinks. From the popular trend of vaping, to energy brands such as Red Bull and Bang, teens are now the primary consumers of these products. While seemingly harmless on the surface, news reports detailing the serious health effects of vaping brings to light the dangers for underage kids.
E-cigarettes hit the market back in 2003, and sales continue to grow every year, allowing more and more companies to create and design new vaping products. E-cigs came into popularity and originally were advertised as ways to help curb traditional smoking. 
Major pushes from companies such as Truth Orange helped start the movement which derailed cigarette sales among young Americans during the early 2000s. In fact prior to 2015, Truth boasted that teen smoking reached its all time low, dropping from 15.3% in 2005 to 8.0%. 
Now, e-cigarette companies dominate the market, appealing to both teens and young adults. At the forefront of it all is Juul, an e-cigarette company using nicotine salts from leaf-based tobacco. Juul,known for their popular flavors which range from mango to mint, creates a more pleasant experience for teens versus the bitter taste of nicotine. However, when they released their products back in 2015, they did not see immediate success. It was not until the end of 2017 when Juul officially became the most popular e-cig company in the United States. 
Now, Juul is everywhere — from convenience stores and gas stations to big box stores. This exposure allowed more and more companies to create their personal vaping products that allow a wider range of flavors, from pink lemonade to tropical fruit.
By the day, more and more kids pick up the popular trend of vaping. The National Institute on Drug Abuse reported in 2018 that nearly 2 out of 5 students in the 12th grade report they vaped in the past year. However in 2019, it seems the problem is worsening. According to the latest National Youth Tobacco Study, more than 3.6 million middle and high schoolers currently use e-cigarettes. 
For some teenagers, vaping ruined their lives, prompting them to take to social media to share their horror stories with vaping. From comas and hospitalizations, addictions to nicotine create a serious problem for both children and teens. The CDC is now urging parents and children to forgo using e-cigarettes. The backlash caused the CEO of Juul to formally apologize to parents saying "I'm sorry".
Aside from vaping, teenagers now face addiction in the form of energy drinks, which seem harmless. However, increased consumption can lead to serious health side effects. According to the National Center for Complementary and Integrative Health (NCCIH), "Next to multivitamins, energy drinks are the most popular dietary supplement consumed by American teens and young adults."  On top of that, almost one third of teenagers reportedly drink them regularly. 
Due to the popularity of Red Bull and Bang energy, school age teens and young adults are dependent on energy drinks for focus and energy early in the morning. As a result, teenagers will often drink more than one a day, exceeding the daily recommended intake of caffeine. This causes serious heart problems, anxiety, and attributes to the growing obesity crisis in America. Energy drinks may contain anywhere from 54-62 grams of sugar (in one 16oz drink), according to NCCIH, and that easily exceeds the daily dosage.
Legislators across the country are standing up to both vaping and energy drink companies, resulting in a wave of new laws and restrictions. Juul, among the companies, implemented a removal of all flavored juul pods from retail stores as well as supporting raising the legal age to purchase tobacco and e-cigs to 21 years. Some states, such as Michigan, initiated a full force ban on all flavored e-cig products in hopes to curtail the vaping industries hold on kids. In eight states, including North Carolina, there is a tax on all nicotine products.
Likewise, energy drink companies face serious restrictions, with states such as Connecticut and South Carolina seeking to ban the sale of energy drinks to minors. This comes after outrage over the death of a 16 year-old boy, who collapsed and died in his classroom back in 2017. While the bans may not go into effect this year, they are stirring up attention to the negative effects of caffeine based products.
While parents and legislators continue to push reform, it is up to teenagers to motivate their friends to quit vaping and drinking energy drinks. Hopefully in the next few years, teenagers manage to reduce the alarming statistics and live healthier lives.