Painting the senior wall has been a tradition here at Leesville since 2008. Seniors come together to put their mark on the school every year. "I really wanted to be a part of the tradition," said Lizze Fleming, senior, who helped paint the senior wall. This year she had the perfect opportunity for "the pun of the century". The inspiration behind the design was Fleming's 2020 vision idea and "Chloe Horton's roaring twenties idea," said Fleming.
The students had to paint the wall white to cover up last year's painting, then chalk the outline for the new painting before the actual painting could begin. To paint the entire wall white it "took about four hours", and the chalking also "took a couple of hours," said Fleming. The wall was finally finished within "two weeks".
Every year seniors have an opportunity "to show a representation of their class," said Fleming.
To be considered as a candidate to paint the senior wall you have to submit an idea to Brenda Rizzuto, the teacher who oversees wall designing. Mrs. Rizzuto perferres the designs to be in color and on a piece of paper that has the dimensions of the wall. If you're going to be a senior next year and you want to participate in the Leesville tradition of painting the senior wall, contact Mrs. Rizzuto for more information.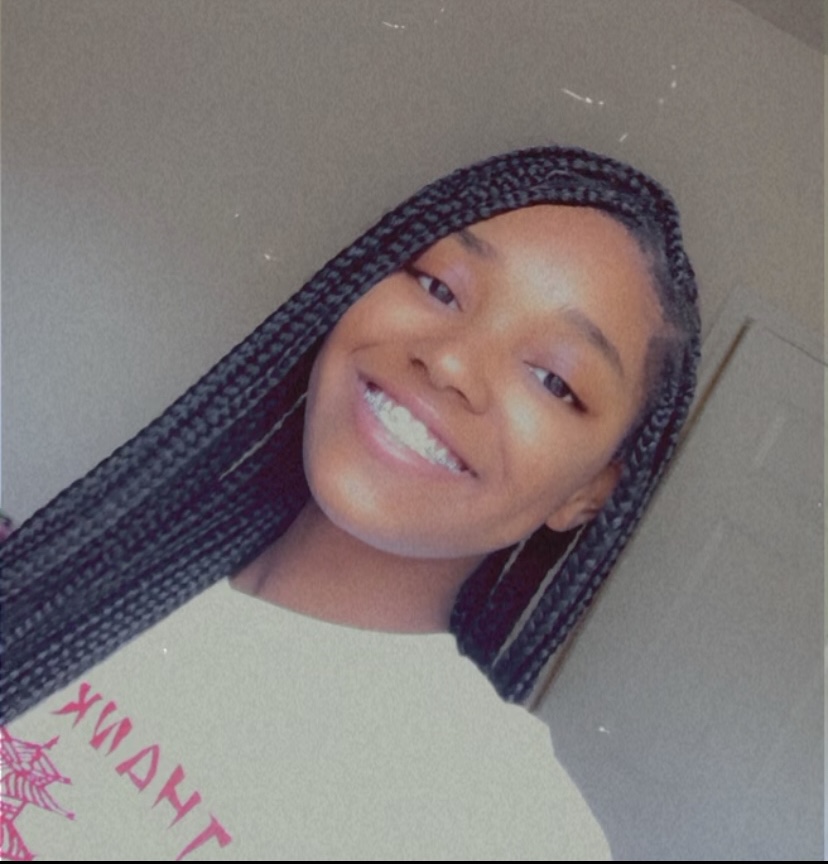 Hi! My name is Mariah and I am a staff writer and social media editor for The Mycenaean. I am also a member of Black Student Union and Track and Field.