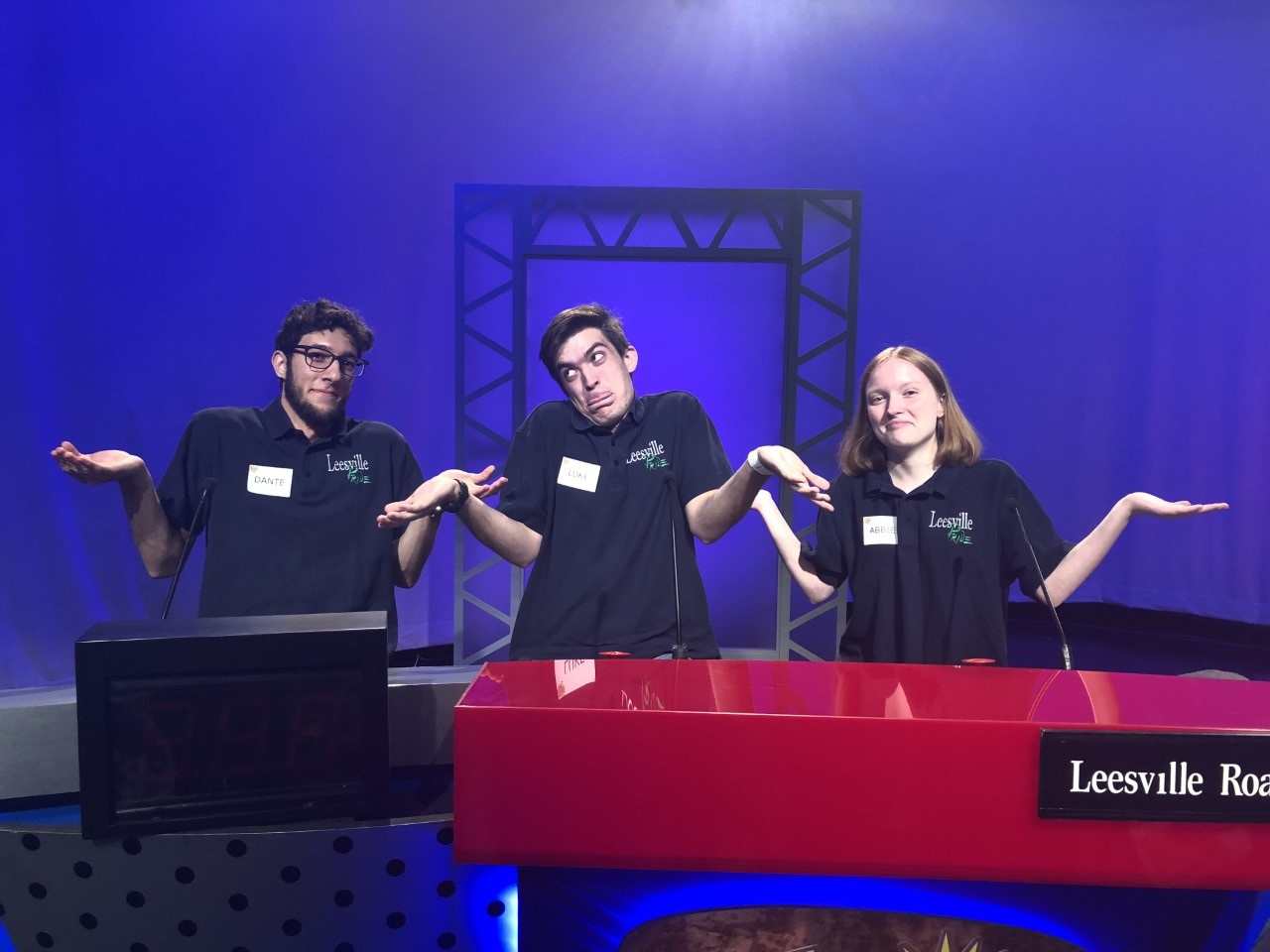 Leesville's Brain Game team smiles even after giving up a question. They have fun when the game is challenging, trying only to have a good time and not worrying about the results. (Photo Courtesy of Abbie Renberg)
Brain Game is a televised trivia show featuring student teams from local schools. Every Saturday morning at eleven, teams compete by answering questions about pop culture, headlines, math, literature and more. They learn about language and countries, covering every subject in order to be prepared for the competition. The teams compete on many weekends until only one remains.
Leesville Road High School possess one of these teams. Last year, the team made it only a few rounds, sadly losing in the second round to Raleigh Charter High School in February. Many of the members were seniors, which left the team anxious for new competitors.
Abbie Renberg is the president this year and the only returning member. " I… hope we'll bring some younger members in that can keep the club alive," said Renberg. She is left trying to build the team back up mostly on her own. "I think maybe all of our fresh faces will break Leesville's tradition of winning the first round and then losing the second," said Renberg. She hopes that new members can change the trajectory of the team, bringing new ideas and styles into the game. 
This year, the team is striving for victory, but they also want to better themselves in the process. "I personally have broken out of my shell a lot since joining," said Renberg. The whole experience has been a way for her to step out of her comfort zone and challenge herself. It is also a way to stay up to date with current events. "The goal of Brain Game is to have fun doing trivia and be a more informed person."
The team has no minimum requirements. Anyone can join if they long to learn. It is a competition, but it is also just a game. Brain Game is a way for any student to try something new, build community, and learn about the world.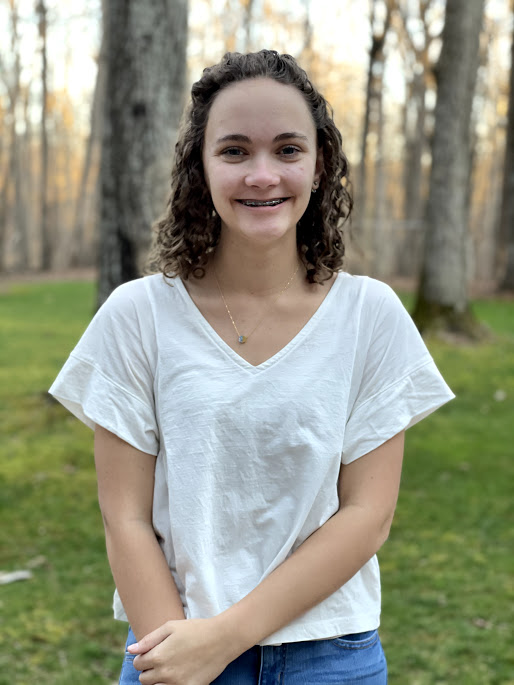 Hi! My name is Ellie and I am the editor in chief for The Mycenaean. I play soccer at NCFC and go to The Summit Church!