"An injustice anywhere is a threat to justice everywhere," said Jessica Holmes, Wake County Commission Chair, last Saturday, stirring up a response of enthusiastic shouts and cheers from the crowd.
The national Women's March was January 19, but on Saturday, Raleigh held its own local rally for the inclusion of all, lasting from 1pm until 4pm. The Women United For Justice march— unaffiliated with the national march— encouraged the unification of NC women and stressed the importance of protecting justice within our own community.
The rally featured speakers, musical performances, and booths for local organizations and nonprofits. Representatives from Lillian's List, Planned Parenthood, Muslim Women For, and numerous other progressive groups advocated for their own agendas and spread awareness about individual causes. Attendees were able to register early to vote and meet with representatives from more than 35 community partners. There was a station to make posters, information booths for various organizations, and even a table where protesters could write letters to elected officials encouraging them to ratify the Equal Rights Amendment. The rally itself was hosted by MC's Ashley Popio and Mandy Carter, and featured performances by the Raging Grannies, NC Theatre, V-Day Raleigh, and  //COMPLETE//.
Attendees and ralliers met at Halifax Mall in downtown, then marched several blocks before gathering in front of the N.C. Legislative Building. The crowd contained people of all ages, sexualities, races, religions, and gender identities. The theme of "United for Justice" was an apparent success based on the diversity of the crowd.
In fact, inclusion of women regardless of age was a theme not only within the crowd, but among speakers, performers, and organizers of the march as well. Lily Levin, a senior at Cary Academy, took initiative and played an important role in planning the rally. "I was on the programs committee, which means that I helped recruit and find speakers. I also gave insight into which topics would be included on the list," said Levin in an interview via text message.
Despite the pressures of her senior year of high school and other activities she was a part of, Levin dedicated time and energy into helping the march be successful. "We had 2 hour meetings at least once a week for 1.5 months…. Also, I was the co-chair of the Twitter, so I publicized the march on Twitter, tweeted out general opinions, and was mainly the person in charge of live-tweeting the march. I did some logistical work with the press conference and I printed out all of the programs. I also reached out to a few community partners," said Levin.
The Women's March on Raleigh denounced any affiliations with the national women's march, which explained why the two occurred on separate weekends. Part of the reason is recent discovery of behavior among leaders of the National Women's March that contradicted the values of Raleigh women, who adopted the theme "Women United for Justice."
"Speaking for myself, and not for the march…. It's hard and complicated when a movement doesn't focus on one specific goal," said Levin, addressing the somewhat vague, overhead theme of the rally. "That being said, I think the Raleigh Women's March did a good job healing the divides between class, race, and religion by focusing heavily on intersectionality and acknowledging our own biases. I think the march should stand for the importance of including all women– trans women, women of color, Jewish women, non-binary women, the list goes on and on."
Speakers at the rally advocated for the denunciation of Anti-Semitism, Islamophobia, homophobia, racism, sexism, and many other related issues. They discussed topics related to women's rights such as reproductive rights, gender identity, and the Equal Rights Amendment, which was proposed almost 100 years ago to guarantee gender equality, but was never ratified. Many historians and scholars believe that ratification by one more state would revive the amendment enough for the process of legal consideration to continue. 84% of the world's nations have guaranteed gender equality for citizens. However, the U.S. is among the 16% for which women's' rights are not permanently protected under the Constitution.
Levin hopes to encourage other female-identifying youth in Wake County to take action and defend their rights. Every little contribution counts towards the larger goal— even local ones. "To high school girls: activism isn't the glamorized journey it's often painted to be…. it's a fight for rights, so it's sometimes demoralizing and hard," said Levin. "Local action is just as, if not more important [than national action]. Devote a day to calling elected officials. Or 5 minutes each day to writing/calling them. The small actions add up…. Wherever you are in this fight… keep going…. even if it seems like it's the most difficult thing in the world."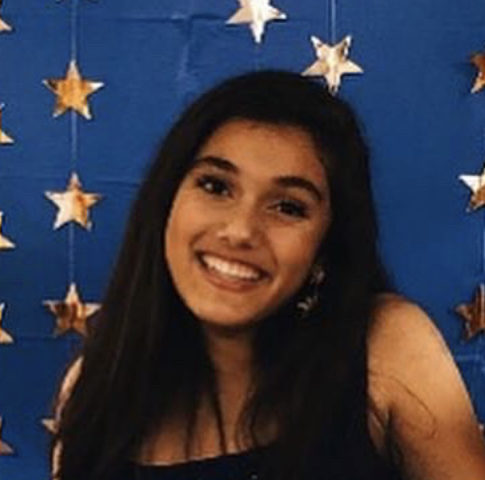 Hi! My name is Jannah and I am a senior editor and multimedia editor for The Mycenaean. I am also a math tutor, engineering intern, and a tennis player.