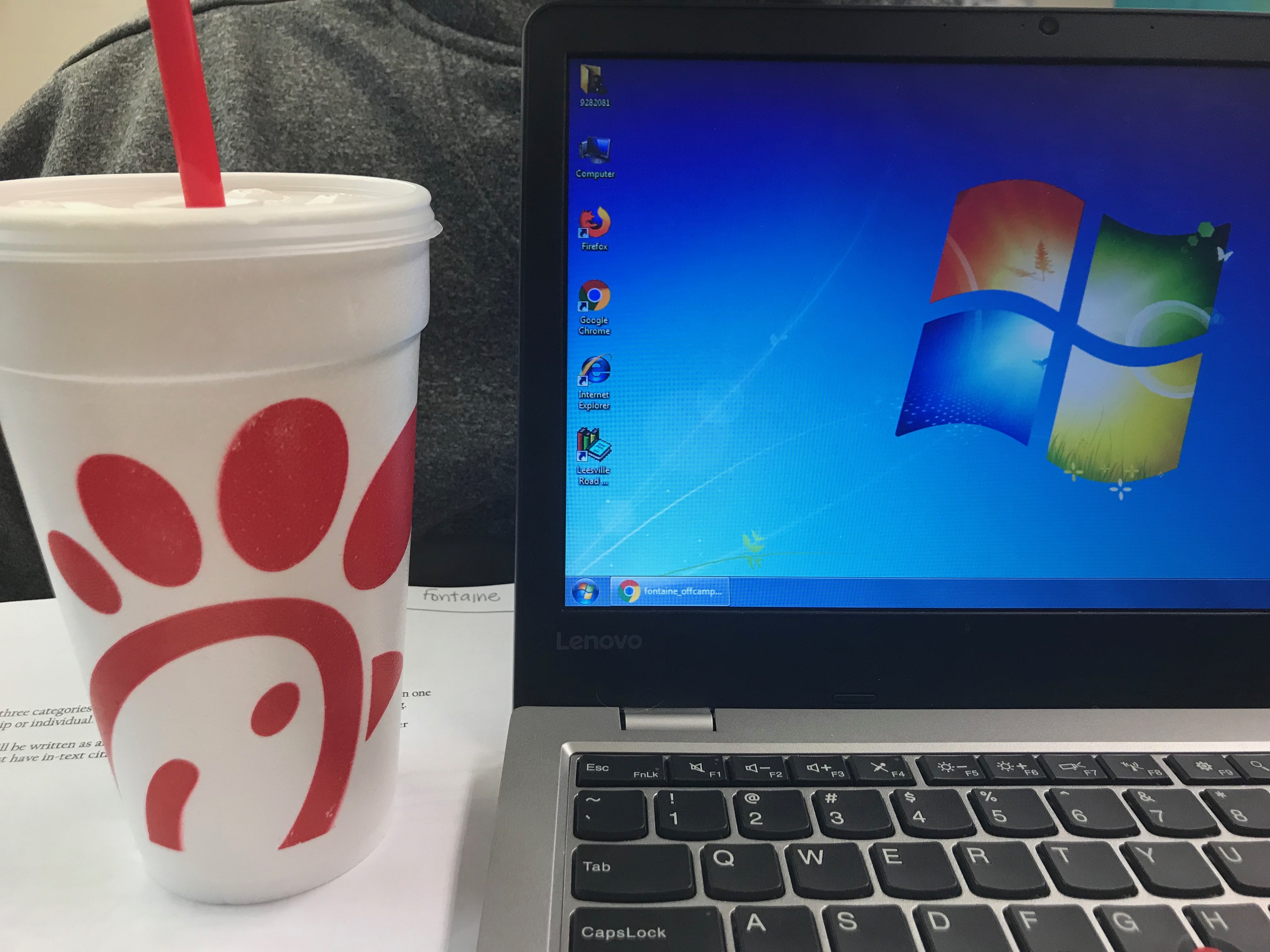 An opportunity is bestowed to juniors and seniors to get their lunch from an off campus destination. Although the upperclassman of Leesville love going off campus, most students don't realize how much money these trips will add up to.
If they are given the opportunity too, most juniors and seniors will go off campus for lunch. Getting off of school grounds is often the best lunch option for the majority of students. But how much money could they be saving by staying on? The average student will spend about five dollars per meal, daily.  By the end of one week, this adds up to 25 dollars. Maybe 25 dollars doesn't seem like that much money, but think about two weeks. Now you're spending 50 dollars. Three weeks- 75 dollars, and so on. By the end of one year, one student will spend upwards of 1,200 dollars, assuming they go off campus every day for lunch.
Leesville is surrounded by a variety of restaurants and drive thrus. McDonald's, Wendy's, Moe's, and Chick-Fil-A are all located minutes from Leesville's conveniently placed campus. This wide selection is even more reason for students to prefer off campus lunch. Broad restaurant options aren't the only factor pushing students to choose off campus lunch. "Most students don't wake up early enough in the mornings to make their own lunches. Often times the easiest thing to do is to just grab a quick lunch at a nearby place," said Rachel Fearn, a junior at Leesville.
What if you are interested in going off campus, but you don't want to blow all of your money? There are options to avoid losing your money but still get off of schools grounds for a bit. The most popular option is to go to someone's house. This prevents you and your friends from spending money, but allows you to enjoy your lunch away from school.
If you are truly dying for some pre-made food, and don't want to break your bank, students could try visiting one of the cheaper restaurants located near Leesville. "My favorite place to go during lunch is McDonald's because it is inexpensive," said Ashton Britt, a junior at Leesville.
Another option for cheap, pre-made food is a local grocery store. Harris teeter, Food Lion and a newly built Publix all offer a wide variety of tasty and reasonably priced foods.   

If students solely intend on buying lunch from off campus sources, I highly suggest taking a look into these money saving options. Rationing money and being a savvy spender can produce eye opening results. Save your bank account grief and try eating your lunch at home, buying from a cheaper restaurant or picking up a quick snap from the grocery store. You and your wallet will thank me later.