On Sunday, rapper Shéyaa Bin Abraham-Joseph, known as 21 Savage, was arrested by the U.S Immigration and Customs Enforcement under charges of overstaying his visa. Abraham-Joseph had previously made repetitive claims that he was born and raised in Atlanta, Georgia, keeping his true birthplace a secret. The subject of his arrest and the question of whether or not it was justified has sparked a debate on social media, on which citizens, politicians, and celebrities alike have shared their thoughts.
According to ICE, Abraham-Joseph came to the U.S. with his parents in July of 2005, when he was 12 years old. His visa expired in 2006, and his parents overstayed their working visa, leaving Abraham-Joseph a minor in the U.S. without legal status or control over his situation. 14 years later, Abraham-Joseph took advantage of his fame and influence on Americans and rapped on the Tonight Show about the immigrant conflict at U.S. border and the Flint, Michigan water crisis. Five days later, ICE arrested him for overstaying his visa.
The coincidental timing of 21's arrest has definitely not gone unnoticed. Many people have expressed their suspicions on social media platforms such as Twitter. "'water/People was innocent, couldn't get lawyers.' 5 days later he was arrested by ICE.  5 days later yet his Visa has been expired since 2005. I stand by @21savage and all immigrants. #Free21" wrote one person on Twitter.
Others have found the entire situation funny and have taken the opportunity to create an endless stream of memes depicting 21 Savage participating in stereotypical British activities, such as drinking tea. Many of these memes included famous 21 Savage lyrics reinterpreted to fit British stereotypes.
"U.S. Immigration and Customs Enforcement arrested unlawfully present United Kingdom national Abraham-Joseph 'during a targeted operation with federal and local law enforcement partners early Sunday,'" said Bryan Cox, U.S. Immigration & Customs Enforcement (ICE) spokesperson who also stated that the young rhymesmith is a convicted felon.
Abraham-Joseph's legal team issued an official statement in response to Cox's claims. According to Abraham-Joseph's lawyers, the rapper had come to America at the age of seven. "He remained in the United States until 2005, when he departed for approximately one month to visit the United Kingdom. He returned to the United States under a valid H-4 visa on July 22, 2005." According to the statement, Abraham-Joseph has no criminal charges under federal or state law. He is among the "Dreamers"— the almost 2 million U.S. residents who moved here as a child and had no control over their lack of legal status.
February 6, Shawn Carter, the renowned rapper known as Jay-Z, released a statement confirming his employment of attorney Alex Spiro to help Abraham-Joseph in his fight against the threat of deportation. Abraham-Joseph has remained in ICE custody since his arrest on Sunday. "The arrest and detention of 21 Savage is an absolute travesty, his U visa permit has been pending for 4 years," wrote Carter. "In addition to being a successful recording artist, 21 deserves to be reunited with his children immediately, #Free21Savage."
Abraham-Joseph's arrest has undoubtedly brought attention to the topic of immigration and the growing number of "Dreamers" in the United States. Social justice groups such as Black Lives Matter, Undocublack, and Color of Change have participated in the #Free21Savage campaign, sympathizing with the engaged father of three whose life since first grade has been in America. Fans and haters alike will stay posted until more information surfaces.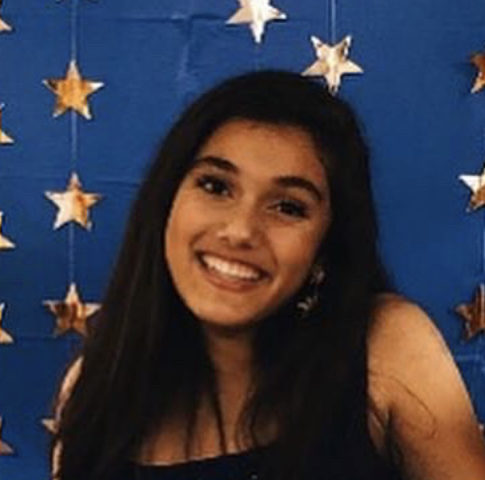 Hi! My name is Jannah and I am a senior editor and multimedia editor for The Mycenaean. I am also a math tutor, engineering intern, and a tennis player.