The Duke Energy Center for the Performing Arts in Raleigh put on a production of Mamma Mia!-– a classic musical from the early 2000's–from February 12th-17th. The cast and crew is group of all ages, including a student from Leesville Road High School.
A lot of time and hard work has gone into the making and execution of this show. For high schoolers who are interested in being a part of future shows or how this show was made- here is a behind the scenes look into the show and the lives of the cast members!
Briana Ellerby, a junior at LRHS, is a member of the show's ensemble. She has always had a love for musical theatre and jumped at the opportunity to audition for Mamma Mia!. Ellerby had seen Mamma Mia! before auditions, in New York on Broadway, making it easier for her to "rehearse the music of the show and read the script." This helped her to "get the feel and sound of the show" after she was chosen for ensemble.
Chloe Calhoun, a junior at Enloe High School, is also a member of the shows' ensemble. Musical theater is what Calhoun would like to pursue as a career when she's older, so she "decided to do Mamma Mia! because it was a chance for [her] to work professionally in a theater with a credible cast and crew."
Calhoun is a student at the North Carolina Theatre Conservatory–a place that offers many classes for young adults to improve their singing, dancing, and acting skills– which is where she was recommended to go out and audition. The audition process incorporated a song and a choreographed dance, "which was really fun and fast-paced," said Calhoun.
The rehearsal process began on January 28, leaving a short amount of time for the cast members to assemble the show to perfection. With two weeks of rehearsal before the show is performed for audiences, Calhoun struggled with keeping up with the fast pace learning.
"Learning the music was quite difficult, for we had to sing through the entire show in only the first two days," said Calhoun. The dancing was also challenging for Calhoun; she was surrounded by "super athletic adults who [could] pick up choreography just like that." Even though "keeping up and blending with the adults was definitely not an easy feat," Calhoun never gave up. This experience allowed her to push herself throughout the rehearsal process, and reach greater levels in her performance ability.
Even though rehearsals are 8-11 hours per day, "being able to do what [she loves] with people who are outgoing" makes it bearable for Ellerby. Rehearsals are a time for growth and progress not only in her character, but through herself. "Musical theatre ironically allows you to express your true self even if you're playing a character. And being able to learn and perform with people who have been on TV and on Broadway multiple times is such an amazing opportunity." "Performing with these people and just performing period, during rehearsals is what I enjoy the most," said Ellerby.
Although she finds rehearsals enjoyable, the long hours can make getting school work done a conflict. Ellerby gets home around 11 p.m. and because she takes AP and honors classes she has to stay up very late to get all of her studying and homework done. That being said, she has no time "to really do anything other than rehearsals and school work," making it impossible for her to have any free time.
Calhoun loved "the professionalism throughout the entire rehearsal process." Being a part of a group of professional actors who know how to act in the rehearsal environment granted her the opportunity to "establish friendships with lots of the adults.There was such a nice energy and a sense of comradeship in the room whenever we were all working together," said Calhoun.
The method they use to rehearse allows the characters to come to life through the actors on stage; "During rehearsals I have to process my character choices while memorizing and learning the choreography and blocking, while singing and dancing at the same time," said Ellerby.
Mamma Mia! has been a completely alien experience for Ellerby. "I have previously done classical shows like, Oklahoma and Crazy for You." "Everything is pretty different compared to those shows, especially the music and dancing," said Ellerby. With this show being a new ordeal, Ellerby has faced the struggle of "finding that one note," being an alto in the show.
Calhoun's experience with Mamma Mia! has been so much more enriching than any other production has been for her. She has done lots of teen theatre here in Raleigh, whether it be at school or at a extra-curricular program. The pace at her previous shows was "designed for students and teenagers who are still learning prodigies."
In Mamma Mia!, Calhoun is "being treated as an adult, and [she is] expected to act and perform like an adult." "The caliber is so high and the professionalism is so strong," said Calhoun. Being a part of something "the pros do" while being 16 years old had been an amazing new experience for her.
Ellerby and Calhoun have developed some favorite moments of the show after rehearsing for hours everyday. Calhoun's favorite number is "Does Your Mother Know" because "it's so fierce and filled with music and dancing." Being a part of the show has made Calhoun fall in love with "every single moment in the show."
If you ever have a chance to see a production of the show, whether at the Duke Energy Center or somewhere else, Ellerby and Calhoun believe that you should take it. "The modern themes presented with fun and enthusiastic music, partnered with amazing choreography and acting" is what "makes the show worth seeing," said Ellerby. "Mamma Mia promotes girl power, as a love story for everyone and anyone to enjoy." "We promise you'll be up on your feet, dancing and singing along with us by the very end of the show," said Calhoun. Ellerby thinks that "to be able to see the show come to life is such an amazing aspect."
"Musical theatre is such a great opportunity to express yourself with others like you," said Ellerby. "Once you are in it you don't want to get out of it"; "putting on a show for others and getting that thrill to just do your best is such a wonderful rush!"
For anyone who is interested in starting their acting career, or just loves a good musical, Mamma Mia! is a must see.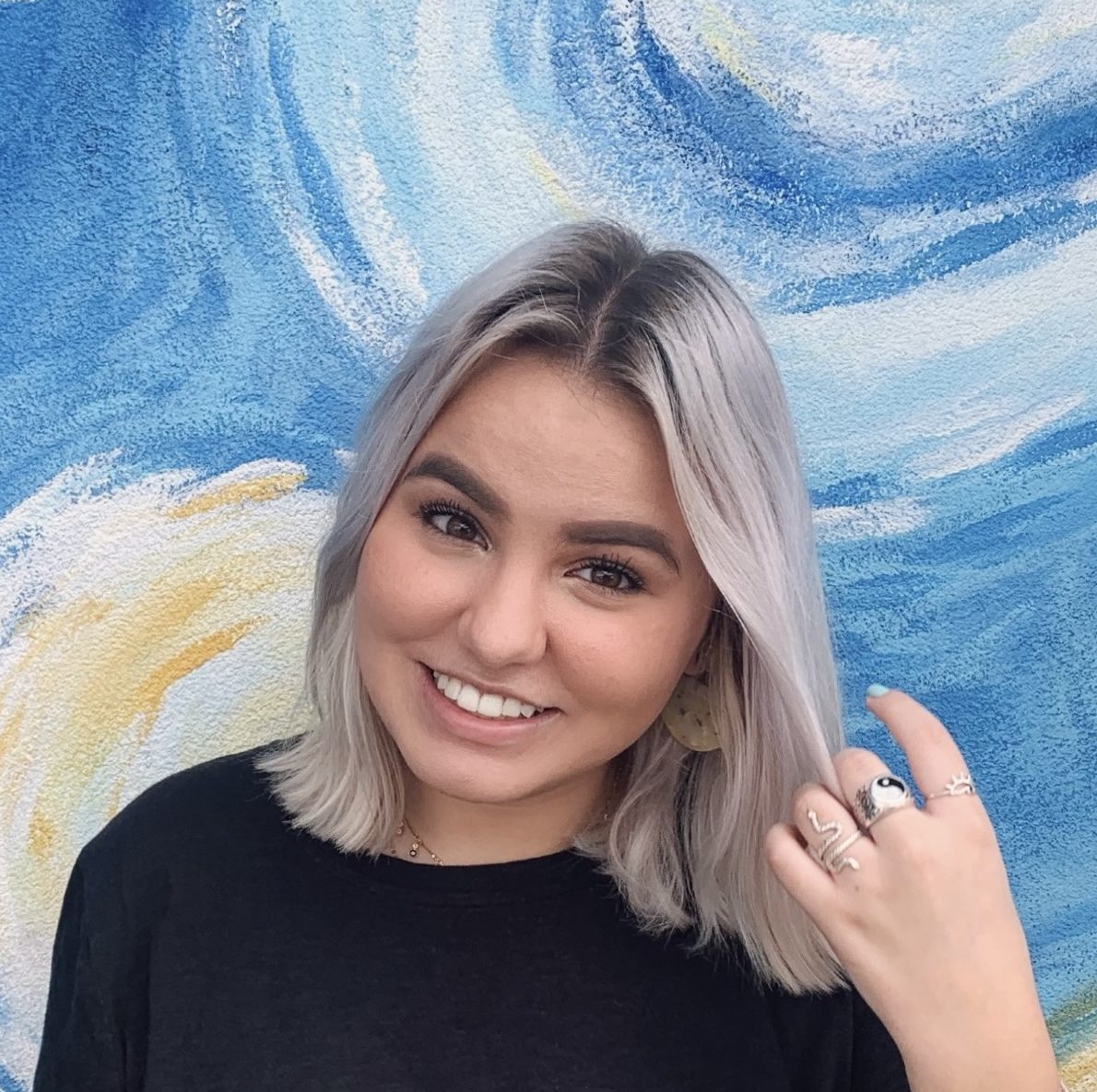 Hi! My name is Lyric and I am a senior editor and the website editor for The Mycenaean. I am also Vice President of Quill and Scroll Society, Makeup Crew Head, and a member of National English Honor Society.