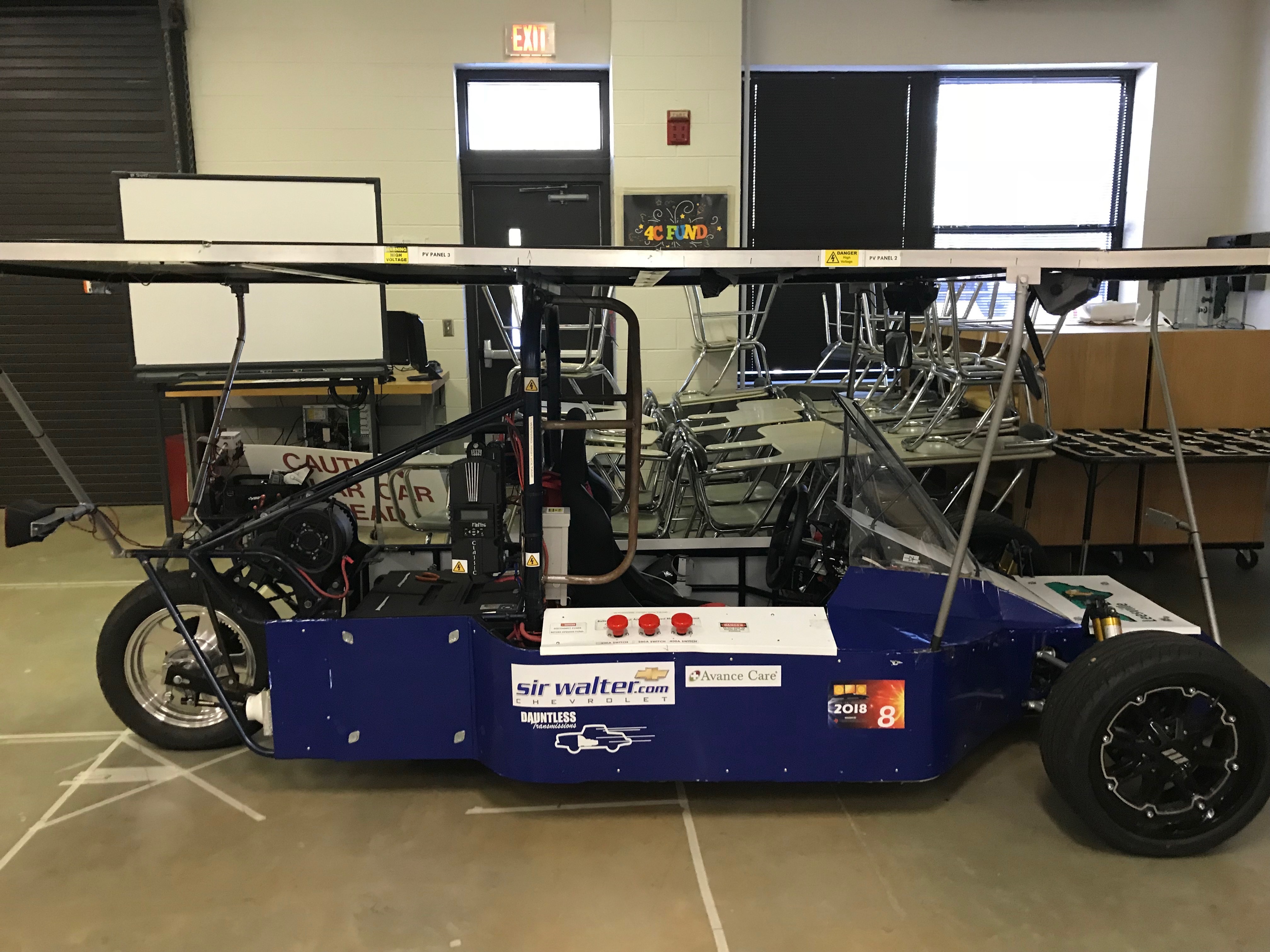 Over the course of the past two years, a group of sharp Leesville students have worked continuously towards the completion of our school's first solar car. The car was officially completed in June of 2018. Plans for a second car were immediately drawn up following the first car's finalization.  
The car is a life-size vehicle that runs on energy sourced from the sun. The car holds some cool amenities, including a working stereo, cup holders and an old fashioned car horn. "My favorite feature of the current car is the stereo. The other guys don't like it much, but it's good entertainment," said Matthew Panizza, a Leesville senior, who took part in the car's creation.  
Although design plans and construction were important parts of the car's completion, the car could not be brought to life without a source of funding. The car ended up costing Leesville's solar car team $14,000.00. Luckily, the group was chosen to receive a grant from the 4C fund, supplying the project with a whopping $9,000.00 dollars. "Other funding came from sponsorship of local businesses," said Panizza.
The car is an outstanding creation, sourced from the brilliant minds of Leesville students. Although the car was thought up and worked on by students, they did not go at this project alone. Mr. Bezerra, teacher of Leesville's Intro to Design and Principles of Engineering, oversaw the creation and completion of the solar car.
Leesville Road High School could not be more proud of the creativity and effort that was poured into the construction of its first solar car. Leesville students prove every day just why our school is one of the best.