I walk into the movie theater, with popcorn and a drink in my hand. It is dark, but you can hear the excited chatter of moviegoers as they wait in anticipation. As I take my seat in the reclining chair at Raleigh Grande, the lights dim and the movie begins.
The Hate U Give is a strong and empowering story about Starr Carter and her family as they navigate the changing climate for African Americans. After she witnesses the shooting of her best friend Khalil, her life completely shifts. She now has to deal with the repercussions from her Caucasian friends as well as the local drug dealers in her neighborhood. The movie also follows the Black Lives Matter Movement, a very salient issue in today's political climate.
Wrenching, soul stirring, funny, endearing, painful, and frustratingly familiar, this novel offers a powerful look at a few weeks in a fairly typical teen girl's life — with one horrific exception. -Common Sense Media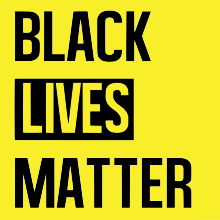 The movie did an amazing job creating and easing the tension. The movie was intense –there's no doubt about it, but the director was careful not to overwhelm the moviegoer with too much emotion. The Black Lives Matter movement is incredibly important, from discriminatory police to our own president, the issue is actively seen. The plot made sure to highlight and bring attention to this matter while also engaging the audience with a witty protagonist.  
Other than the extraordinary plot and the callback to The Black Lives Matter Movement, the movie also has an amazing and diverse cast. Amandla Stenberg (Starr Carter) portrays complex emotions beautifully, and helps show the pain and betrayal of her situation. Even me, who's never been discriminated against because of the color of my skin, could sympathize with the emotions she showed. There were also many well known names, such as Sabrina Carpenter and Regina Hall, that added to the amazing acting of the cast.
This big, important novel is fueled by vividly drawn characters and large themes of systemic racism and speaking truth to power. -The Washington Post
As I left the movie theater wiping tears from my eyes, I found myself wanting to re-watch the movie. I would recommend watching this movie, not only if you're interested in The Black Lives Matter Movement, but if you want to get out of your comfort zone and check your privilege. You might find yourself changing the way you think and want to get more involved.