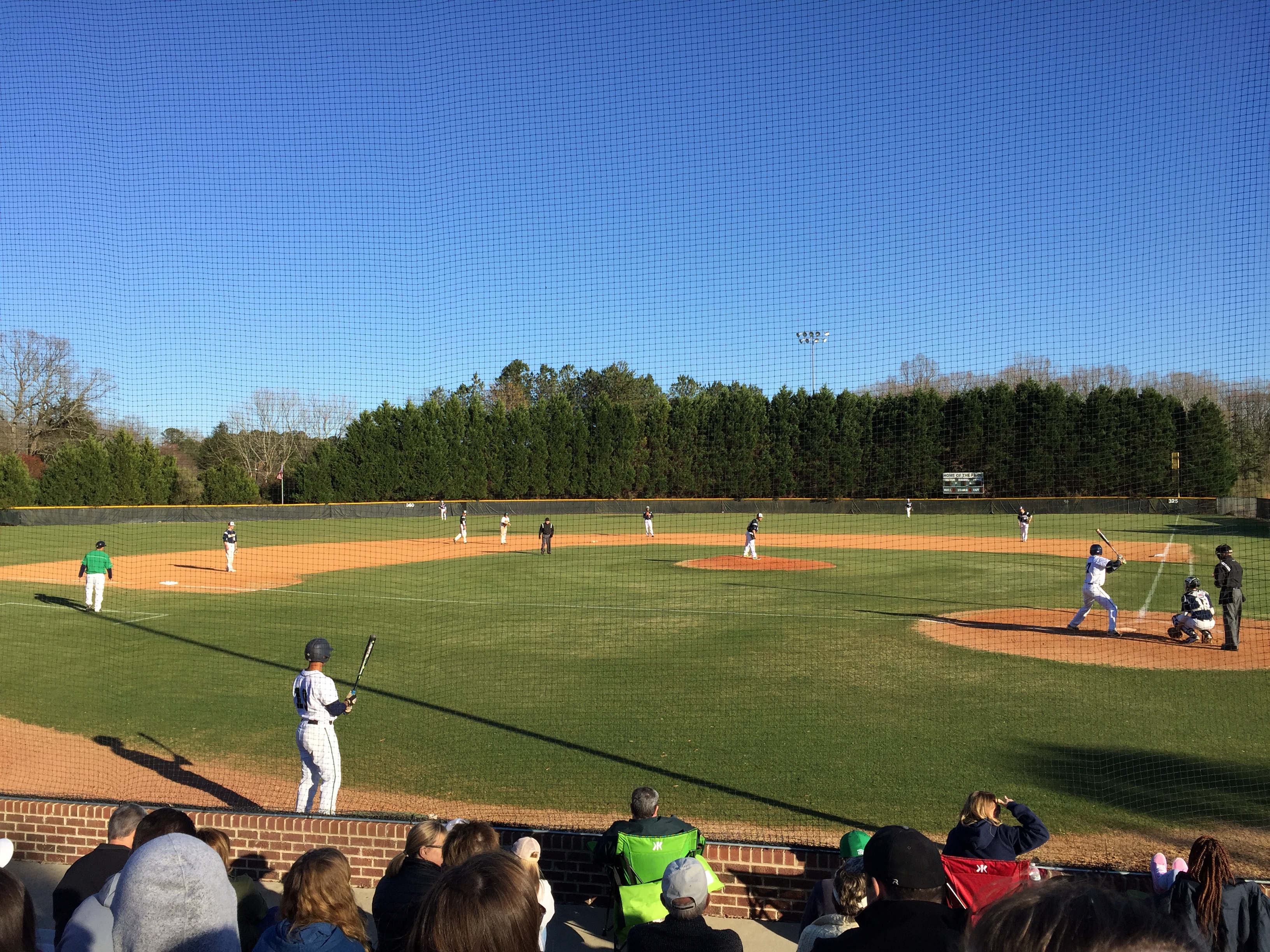 The Leesville baseball team took on the Heritage Huskies at home Friday, March 10, to kick off the Pride's Cap-8 season. This game was highly anticipated because the last time the Pride faced the Huskies, the game went into a 13 inning overtime thriller. The Pride unfortunately lost and have been looking forward to facing the Huskies again.
The game started out favoring the Pride, with a leadoff double from Landon Choboy. Jack Kaelin was then able to send Choboy home on a beautiful hit to center field. Kaelin also added to the scoring off a single hit by Ronald Evans. The Pride led 2-1 entering the second inning.
Heritage was able to bring in a run in both the second and third inning,claiming a 3-2 lead. However, they weren't able to hold on to it long, Kaelin hit a homerun in the fourth that sailed over the wall in center field. After a quick victory lap, the game was tied up at 3. Although, the tides turned against the Pride after a well-played fourth inning.
Heritage was able to reclaim the lead in the fifth with a single run making the game 4-3. The Huskies added another 5 runs in the sixth inning; although, Kaelin made a huge acrobatic catch in top of the sixth which would have put the momentum back in the hands of the Pride, but in a controversial decision the umpire called it a drop. The play sent a player home and the hitter advanced to second, he eventually coming home.
Heritage ended on top with a score of 11-3 in what was a very cold and windy game. The Pride advanced to 1-3 on the season and hope to improve over the course of the season.