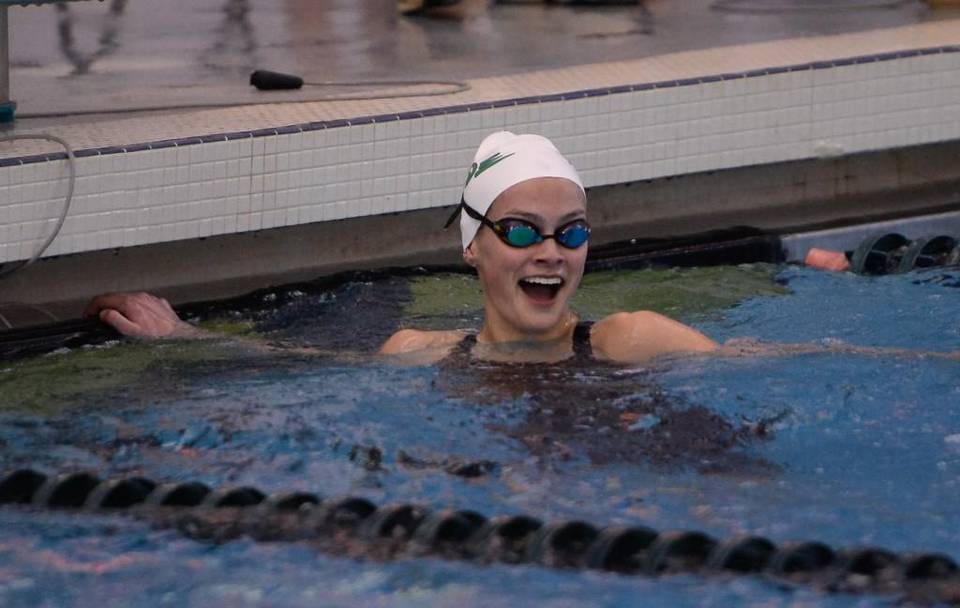 Leesville Road's Grace Countie is one of the top elite swimmers in the state of North Carolina. She has won three individual NCHSAA 4A state titles, including the 50m freestyle in 2016 and the 50m freestyle and 100m freestyle in 2017. Countie has also rewritten the record books, with her time of 22.60 seconds in the 50m free standing as the 4A state record in the event.
Countie also had the opportunity to swim against the nation's best swimmers at the 2016 U.S. Swimming Olympic Team Trials last summer. She competed in the 50m freestyle and the 100m backstroke in the time trials, giving her exposure to the highest level of U.S. swimming competition.
I sat down with Countie to talk about what she has experienced throughout her career as a swimmer and what she hopes to accomplish in the future concerning swimming.
Q: When did you first start swimming and why? What drew you to the sport?
"I started when I was three. Competitively, I started when I was eight. [I swim] just the love for competition and friends."
Q: You've set state records and won several state titles. How did you develop into one of the top swimmers in the state? What kind of work do you put in during practice each day?
"We have nine practices a week, three mornings. Then, doubles Monday, Wednesday, and Friday, and then practice on Saturday. It's just day in and day out, the grind never stops."
Q: How do you prepare for swim meets?
"Sometimes for big meets we taper down the yardage in practice. Then, we shave our legs because we're not allowed to shave our legs during the season. Then we suit up and wear a really fast suit."
Q: Over the years, who in your life has helped you grow as a swimmer? What do you appreciate about what they have done for you?
"Mostly my friends, I think. I just appreciate their support in the sport and everything."
Q: Would you say that swimming is a difficult sport? If so, what makes swimming so challenging?
"Swimming is probably one of the hardest sports there is because it requires mental stability, physical capabilities, and emotional toughness. You have to be ready to go in the morning and practice and then at a meet, you're all by yourself racing other people, but you're really racing yourself."
Q: What do you enjoy most about swimming?
"The people I'm surrounded by."
Q: This past summer, you participated in the U.S. Swimming Olympic Team Trials. What was the experience like?
"It was crazy. It was breathtaking and everyone was swimming so fast. You saw all of these Olympians everywhere. It was just insane."
Q: What are your plans for the future concerning swimming?
"I hope to swim in college, definitely. Recruiting is starting this year, so it's exciting. Like every other swimmer, I want to go to the Olympics."
A stellar athlete, Grace Countie uses work and experience to enhance the progression of her swimming career.