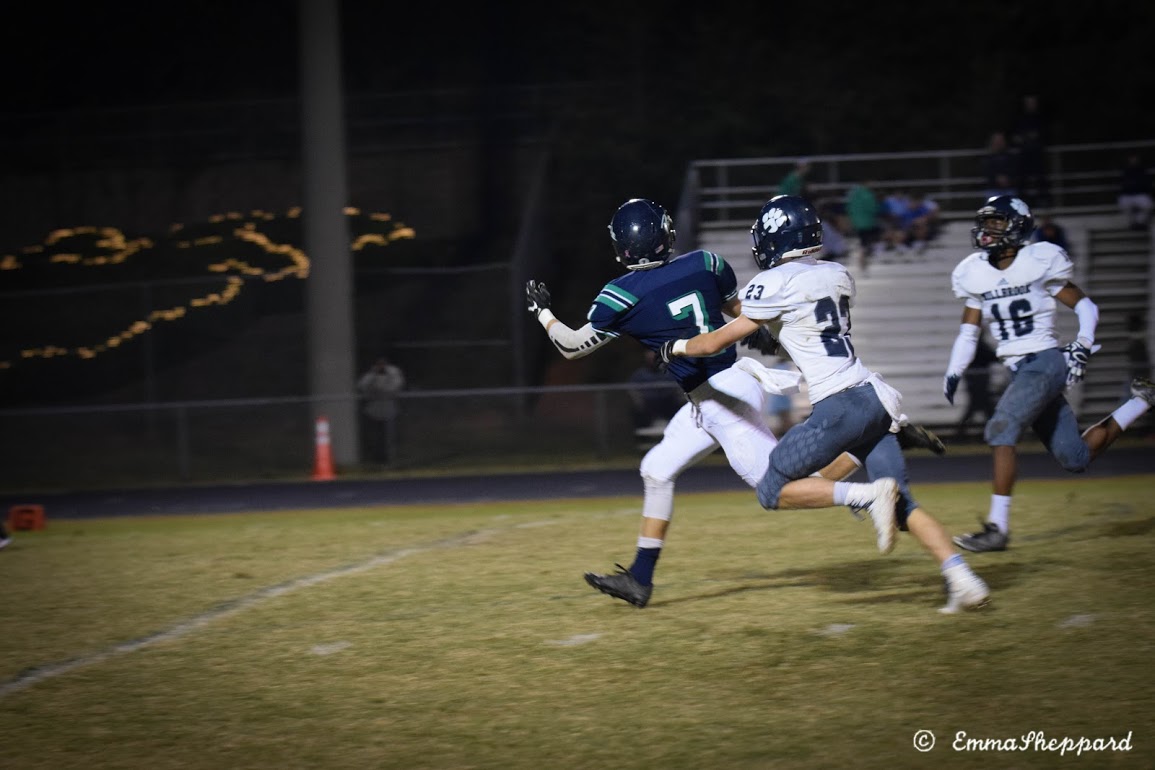 Leesville entered last Friday night's matchup against Millbrook with a 4-5 record. The Pride needed a win to improve their hopes of being in the playoffs. Millbrook held a three-game win streak in the rivalry over the past three years, but the Pride had something to say about that on senior night.
Millbrook would start the scoring with a 35-yard field goal from Will Gentile, to give the Wildcats a 3-0 lead in the first quarter. On the ensuing kickoff, Cole Coleman would run it back to the Millbrook 11-yard line. The Pride's Vince Amendola would find Cooper Eason-Riddle in the back of the endzone to give Leesville a 7-3 lead in the first quarter.
Larry Rountree, Millbrook running back, had been a key to their offense this year, but the Pride's defense was able to shut him down Friday night on various occasions.
After a Millbrook punt, Leesville drove down the field. The drive ended in a touchdown pass from Amendola to Eason-Riddle giving the Pride a 14-3 advantage in the second quarter.
Leesville's defense forced Millbrook to punt once again on the Wildcat's next drive. The remainder of the second quarter would be a defensive battle as both teams traded possessions ending in punts. At the half, the Pride lead 14-3.
Millbrook started the second half with the ball, but Leesville's defense would come up strong again with a sack from Matt Melvin and Kaden Vanhoosier to force the Wildcats to punt. The next possession for the Pride culminated into Amendola connecting with Eason-Riddle for their third touchdown of the night. This gave Leesville a 21-3 lead in the third quarter.
Leesville would add to their eighteen point lead with a 41-yard field goal from Jefferson Norwood putting the Pride up 24-3 in the fourth quarter. Coleman capped off the night for the Pride with a rushing touchdown to give the Pride a 31-3 dominating win over Millbrook.
Leesville will travel to Wakefield tonight for the final regular season game of the year looking to improve their resume for the playoffs.