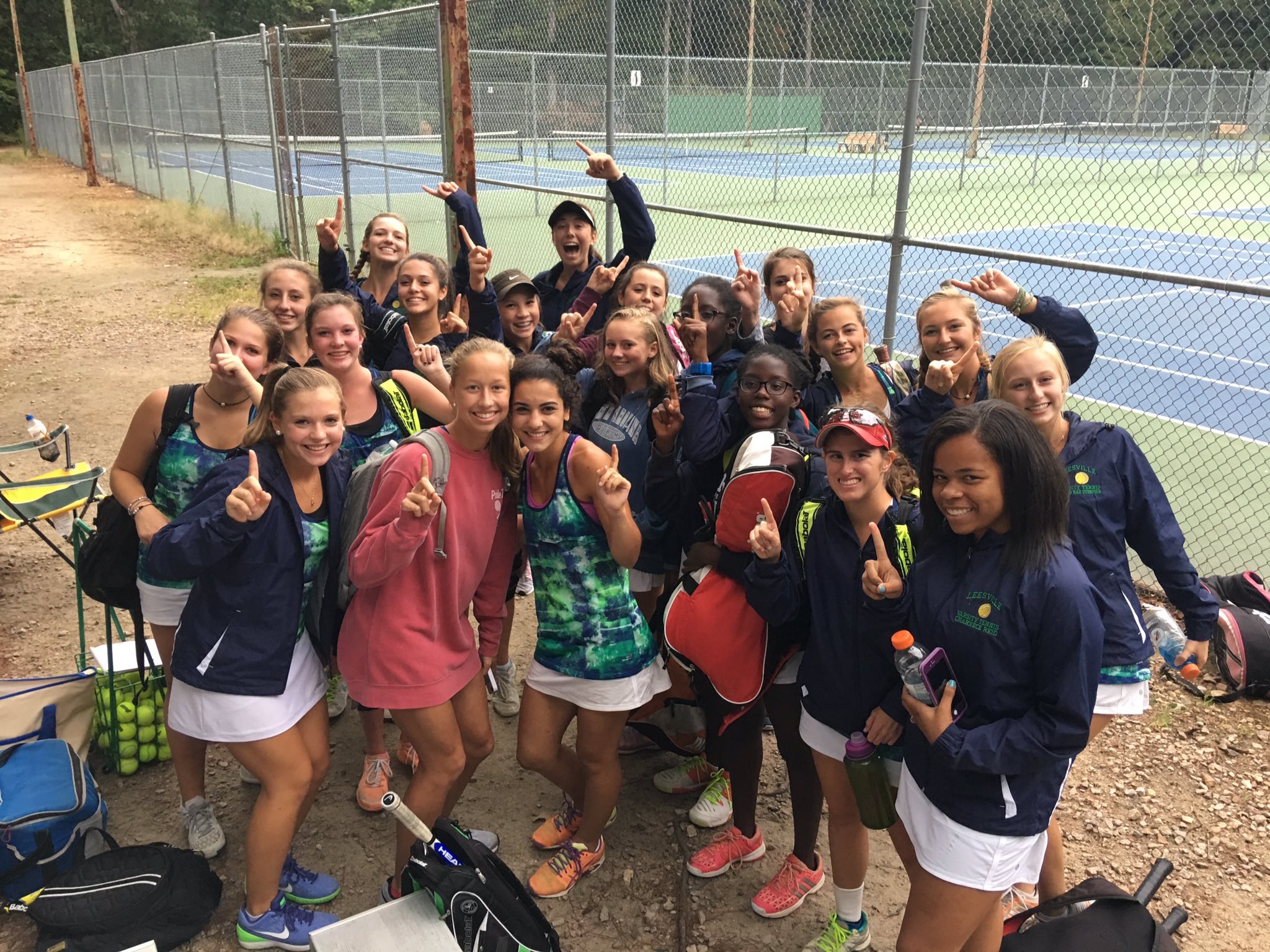 On Thursday, October sixth, the Leesville women's tennis team won the CAP-8 conference title after defeating Sanderson. Winning 5-4, the team was able to clinch a share of the championship with Sanderson. It is the program's first ever conference title.
The Leesville women's tennis program started off with just a junior varsity team three years ago to develop interest in the sport. The program has a "no-cut policy", which means that everyone who tries out earns a spot on the team. Now, there are 46 JV and varsity players participating in the program, showing extreme development.
With a conference title on the line, the game between the two teams came down to the wire.
In order to win, Leesville needed their third ranked doubles team of Helen Alvis, freshman, and Irene Michalakis, sophomore, to win their match.
The girls were behind early, having lost the first set 7-3. Going into the second set, Alvis and Michalakis knew they had to do something different to succeed.
"Our coach came over to us and just told us to be more positive," said Alvis. "Then we just started the game, and we just came back."
This newfound positivity helped the duo win the second set 9-8. Then, they were able to prevail over Sanderson in the tiebreaker set 7-3 to clinch the conference championship for the Pride.
The team has had a very successful season. With such strong  players such as Lauren Robbins, sophomore, Kylie Rigsby, junior, Avery Mataka, freshman, Alexa Dwomoh, freshman, Camden Clark, freshman, and Alvis — Leesville has an overall record of 14-1 and a conference record of 13-1.
The CAP-8 title win shows that the team has nowhere to go but forward in the upcoming years.
Monica Shea-Henderson, the Leesville girls tennis coach, said that the win is a great achievement for the team.
"Winning the conference title means a great deal to the team and myself," said Shea-Henderson. "This helps put Leesville Tennis on the map."