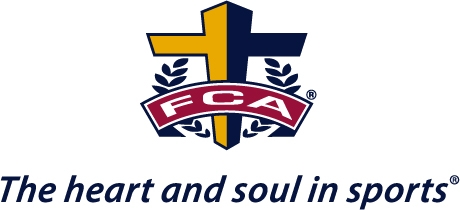 The Fellowship of Athletes (FCA) organization was started back in 1954 by founder Don McClanen and lives on today–not just at schools across the nation, but also at Leesville.
In 1954, McClanen founded the organization with the simple goal of connecting youth with sports and using that platform to "impact the world for Christ," as their mission statement says.
However, not McClanen nor anyone else at the time dreamed it would become as big as it is today. The first FCA camp was founded in 1956, in Estes, CO. There were over 256 players and coaches there, and FCA began to catch fire. Today, through that same platform of sports, FCA Camp attendance has eclipsed 59,000 at 423 camps around the world and reaches more than 450,000 people on more than 9,000 campuses across America.
Leesville has had an FCA program established for quite a while now, as do most schools in the Raleigh area. The program has always had strong support, largely thanks to the local pastors and youth pastors that visit the school and speak.
The Leesville FCA meetings usually consist of a speaker and prayer along with fellowship. Speakers are invited from local churches and sometimes from Leesville. Local church speakers have included youth ministers from The Summit, Bay Leaf Baptist, North Raleigh Ministries, Tabernacle Baptist and many more. Sometimes the speakers are called to discuss deeper matters, and other times they just want to share a message of encouragement to high school students simply trying to make it through the day.
Jeremy Park, Present FCA leader,  has been a longtime member of FCA and has loved seeing the growth and power of the organization over the years. However, he wants more out of the club.
"I'd like to see it grow a lot. I think more publicity would help, and a greater excitement in general."
The club historically has met in the auditorium, classrooms and the multipurpose room. Many people still speculate that the attendance was highest when meetings were held before school in the multipurpose room. However, thanks to scheduling changes, FCA had to be moved to a classroom, and Chemistry teacher and FCA advisor Mrs. Duncan was generous enough to host it herself.
While attendance has been good, current club president Alex Stephens would love to see more people at the meetings, especially compared to prior years.
"For attendance, we kept a pretty steady crowd the whole year…hopefully next year's goal will be to get even more people to come…especially during lunch. Overall, it was a great year and I know that our officers for next year will carry on all the great traditions of FCA."
The club meets four times each month. Two of those dates are Tuesdays during lunch, and the other two meeting times are Monday nights at 7:00. The Monday meetings are hosted at Tabernacle Baptist Church across the street from Leesville, and the Tuesday meetings are held during A lunch in Mrs. Duncan's room, room 239.
For any questions or information regarding the club itself, you can contact club advisor Susan Duncan at ssduncan@wcpss.net, or stop by room 239 during A lunch.