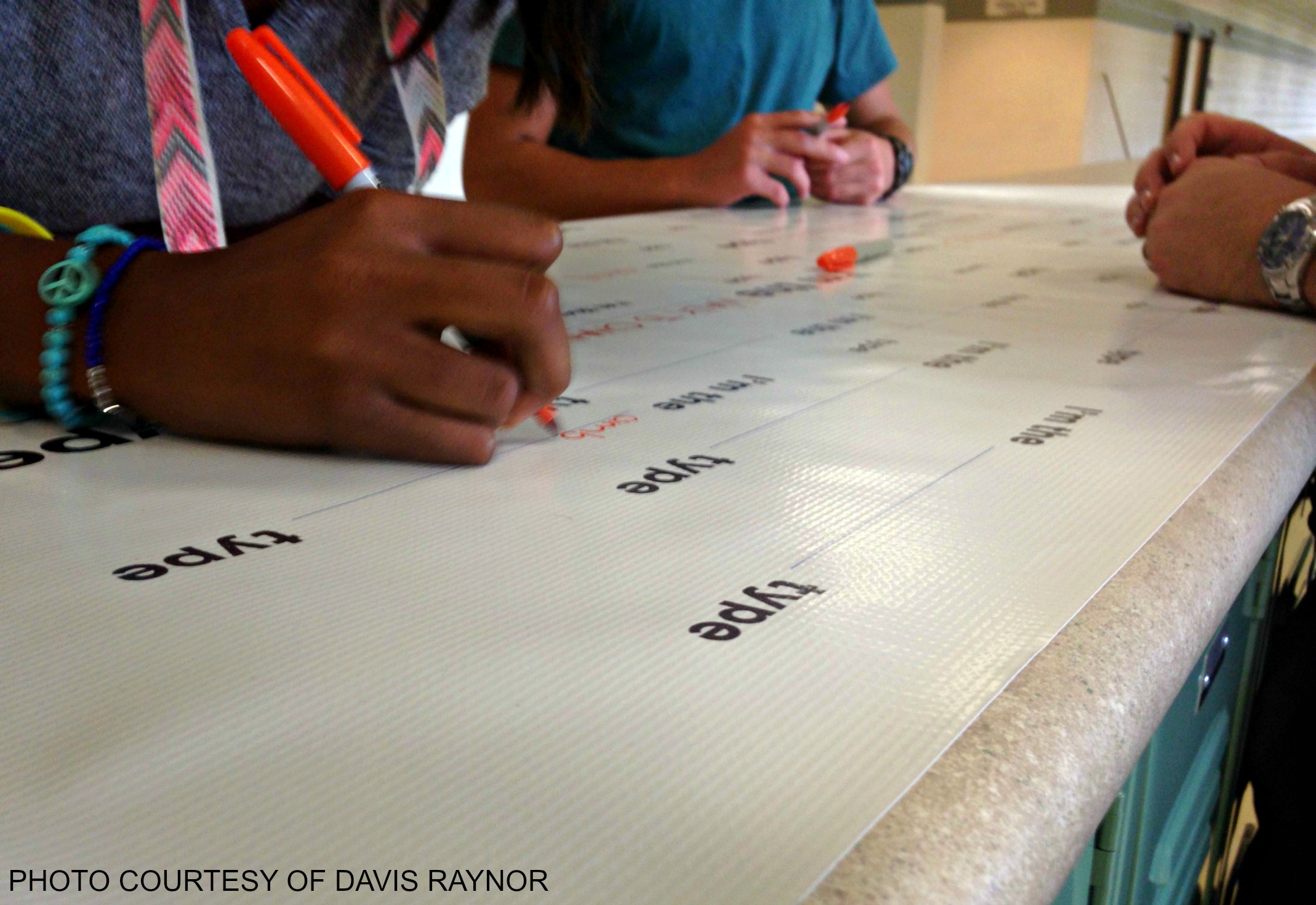 While the majority of Leesville's students just suffered through their first week of classes, endless traffic and six a.m. alarms, Executive Council has been working diligently to plan for this school year since early summer.
Exec's first official meeting was held August 12, but officers of Exec also organized several meetings to plan for this school year over summer break. Part of this planning included raising money for JDRF (Juvenile Diabetes Research Foundation), deciding on the theme and days for spirit week, creating gifts for teacher appreciation and much, much more. However, this year, Exec has a goal that only three other schools in the state have reached — attaining National Honors Council Status: Gold Level.
Holding a National Honors status is extremely important to Exec, as it is a way of recognition for the endless hours and effort all of the members give to creating a better school and community for Leesville. Reaching honors status at the national level is not an easy feat, though. Exec has many rules to follow and tasks to complete in order to attain honors status, even at a state level.
A big change, one that will take some adjustment, is the way in which ideas are suggested and voted on during meetings. Exec will now use parliamentary procedure to make decisions, a more formal and structured system that should provide organization and cooperation among members. It is one of the many requirements Exec must do in order to obtain honors status.
Other changes Exec is making include improved communication between officers and members, this year through Facebook, Twitter and a tool called Remind101, which sends mass text messages to all members reminding them of meetings and other duties. Exec also hopes to build more social communication and a stronger sense of togetherness through more relaxed and fun trips like the one they plan to take to the N.C. Zoo in October.
Shafwat Islam, co-vice president of Exec, says "[National honors status] gives us a reason to achieve more. Because we have this goal we have something to work towards, more requirements to fulfill, but it's worth it to get the recognition we deserve. Having so many requirements also rewards the school and the community because we're working to do projects like teacher appreciation."
While many of us know Exec by two things, their constant presence at almost every school event and, more importantly, their spirit – often all that Exec accomplishes for Leesville goes unnoticed. Achieving a gold level honors status would not only bring recognition for Exec but also for LRHS as a school.