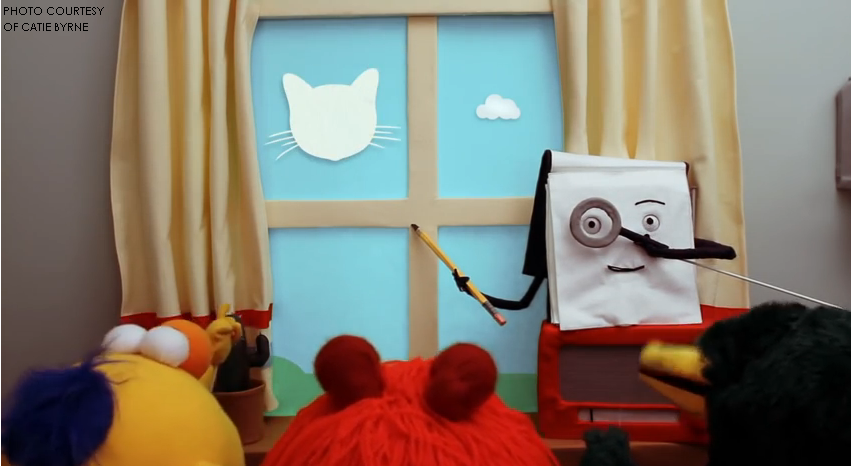 Puppets, a notepad, blood cake and organs; otherwise known as key components of the viral video "Don't Hug Me I'm Scared".
The number two Google result when looking up "Don't Hug Me I'm Scared" is "Don't Hug Me I'm Scared meaning?"
As an enthusiast of the popular and controversial "DHMIS" videos, I too was fascinated by the deeper meaning of "DHMIS".
After the video ends, videos appear with theories describing "DHMIS" as a representation of values conditioned into young viewers. The goal of "DHMIS" is to pull away the manipulation behind seemingly harmless and educational children's shows.
Dora The Explorer is an example of children's television which many fail to realize conditions children to look at their environment and instructions a certain way.
Similarly to the talking notebook's instructions to the puppets in "DHMIS", Dora The Explorer's Map character is Dora and Boots' guide to showing them the correct way an adventure must occur.
Children internalize patterns of behavior from these shows; behavior which could affect their values such as the importance of education. According to the University of Florida, the type of television programming and time spent watching a show can be indicative of a child's academic performance later in life.
"Who needs Spanish class when Dora teaches you all you need to know," a popular and dangerous belief found in memes praising the educational value of DTE. As a child frequently exposed to Dora The Explorer, I can attest that DTE only taught me the words "vamanos" and "azul". This show served only to entertain, thus watching DTE did not in the slightest prepare me for the actual Spanish I learned in school. The University of Florida's research confirms my experience, as repeated exposure to minimally educational programming did not prepare youth for preschool.
"DHMIS"'s message is not to avoid all television which could in some way influence children, but to be educated enough to prevent the real and negative influence, which can be dangerous in some situations.
Young children approach TV as a blank slate who are then filled with ideas and ideals without the ability to recognize that a show is at least in some regard slanted.
When it comes to television, researchers from the University of Florida also stress that it is the quantity of quality TV that can be helpful later in life.
In order to broaden my perspective about the evolution and influences of educational TV, I spoke to my father, a man exposed to various campy 50's educational TV shows. He cited the show Tennessee Tuxedo and His Tales as his favorite program. In the episode Lamplighters, Tennessee and his sidekick, Chumley, begin the episode with the predicament of how to create light.
In order to create light, they simply ask the character Mr. Whoopee how. Without needless obstacles many modern cartoon protagonists undergo, Mr. Whoopee demonstrates the scientific and historical background of the creation of electricity in light bulbs. Tennessee and Chumley then apply this information to problem solve lighting a lamp in their home.
Lamplighters' scientific components illustrate the positive cognitive influence which benefit viewers without subtle messages which could foster certain morals, beliefs or values that "DHMIS" warns against.
Parents should look for similar qualities in modern shows for their children because these episode clips retain humor and educational value without an obvious slant.
In order for parents to foster positive, academic messages to their children, they should monitor the messages portrayed in content which directly influence impressionable children. If an ideal could be internalized in a child which inhibits their psychological growth as a human being, it is necessary to avoid these programs. "DHMIS" reminds its viewers to approach children's television with a reasonably critical eye in order to prevent these negative influences.
Essentially, analyzing these shows can better prepare kids for a path of success, increasing the developmental awareness required to prevent television as a tool to brainwash them.