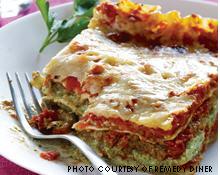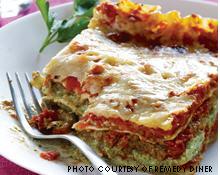 On E. Hargett next to Moore Square sits a quaint diner called Remedy. The red door and signature lights welcome entry to an intimate, casual dining experience.
Remedy's small dining area loses nothing with its personality. Red booths with newspaper-covered tables, local art covering the walls and decorative lights hanging above the bar make up for any space lost that other restaurants may have.
Remedy Diner brands itself as providing "both vegetarians and omnivores a place to dine together." Remedy truly does offer options for everyone, with dishes like vegan chicken wings and barbecue, vegetarian cheesesteaks and reubens. They also have a "REAL reuben" and other sandwiches made with Boar's Head meats, for omnivores.
The options are delicious — a delectable goat cheese salad with spinach, balsamic vinaigrette, sun-dried tomatoes, homemade croutons and toasted almonds with a slab of warm goat cheese; Lord of the Fries, french fries covered in spicy, homemade pimento cheese; or an enticing turkey pesto sandwich with turkey, scrumptious homemade pesto, mouthwatering applewood smoked bacon, avocado, tomato and lettuce.
In addition to these strictly vegan or strictly "omnivore" the are a plethora of vegetarian plates that can be "veganized".
For older patrons, Remedy offers "prescription-only remedies" like local draft beers and housemade cocktails. For everyone, they have heavenly homemade desserts depending on the day; just check the chalkboard on the wall or ask a server.
The service, in fact, is fantastic — helpful, funny servers and speedy service ensure every experience at Remedy is enjoyable.
The quaint atmosphere, scrumptious food and great location make Remedy a supreme option for brunch, lunch or dinner.