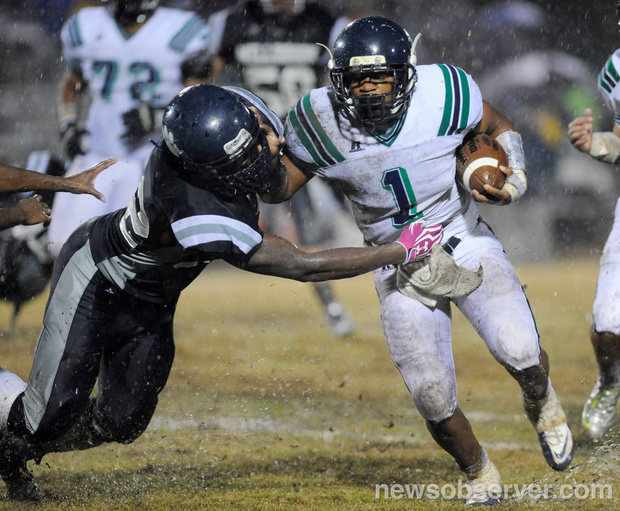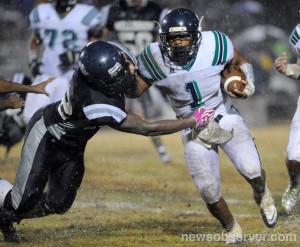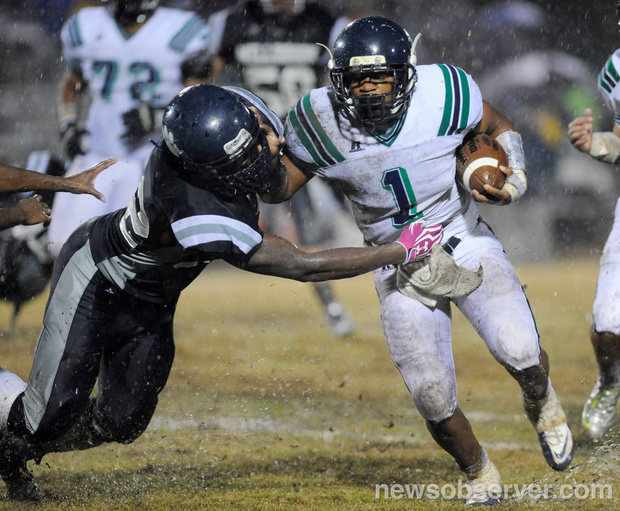 No student in Millbrook High School has seen their team beat Leesville in varsity football.
Another year, another victory for the Leesville Pride over the Millbrook Wildcats. For the class of 2014 varsity football, that is a 4-year sweep of the Wildcats. Over the last 8 years, Leesville has gone 7-1 against Millbrook.
"I don't really see it as much of a rivalry," said Braxton Berrios, senior captain. "Two people have to win in a rivalry, and it has been pretty lopsided so far."
The much hyped game lived up to its billing, but ultimately Leesville kicked Millbrook out of contention for first place in the Cap 8 and spoiled their senior night. Ouch. Don't expect much remorse from the Pride, however. After much back and forth banter, and some extra unnecessary activity from Millbrook, there isn't much love lost.
"I don't like Millbrook, at all," said Brandon Staves, basketball player. "Anytime I play them the game is going to intense."
While Leesville may have the upper hand over Millbrook historically, that applies to the rest of the Cap 8 as well:
Wakefield – (7-3), 3 in a row
Millbrook – (7-3), 4 in a row
Sanderson – (8-2), 8 in a row
Wake Forest – (6-7), 4 in a row
Heritage – (3-1), LRHS lost this year
Broughton – (9-1), 7 in a row
Enloe – (10-0), 10 in a row
Heritage, having just opened its doors in 2010, beat the Pride for the first time this season. Wake Forest, previously Wake Forest-Rolesville, has the only positive record against Leesville in the Cap 8.