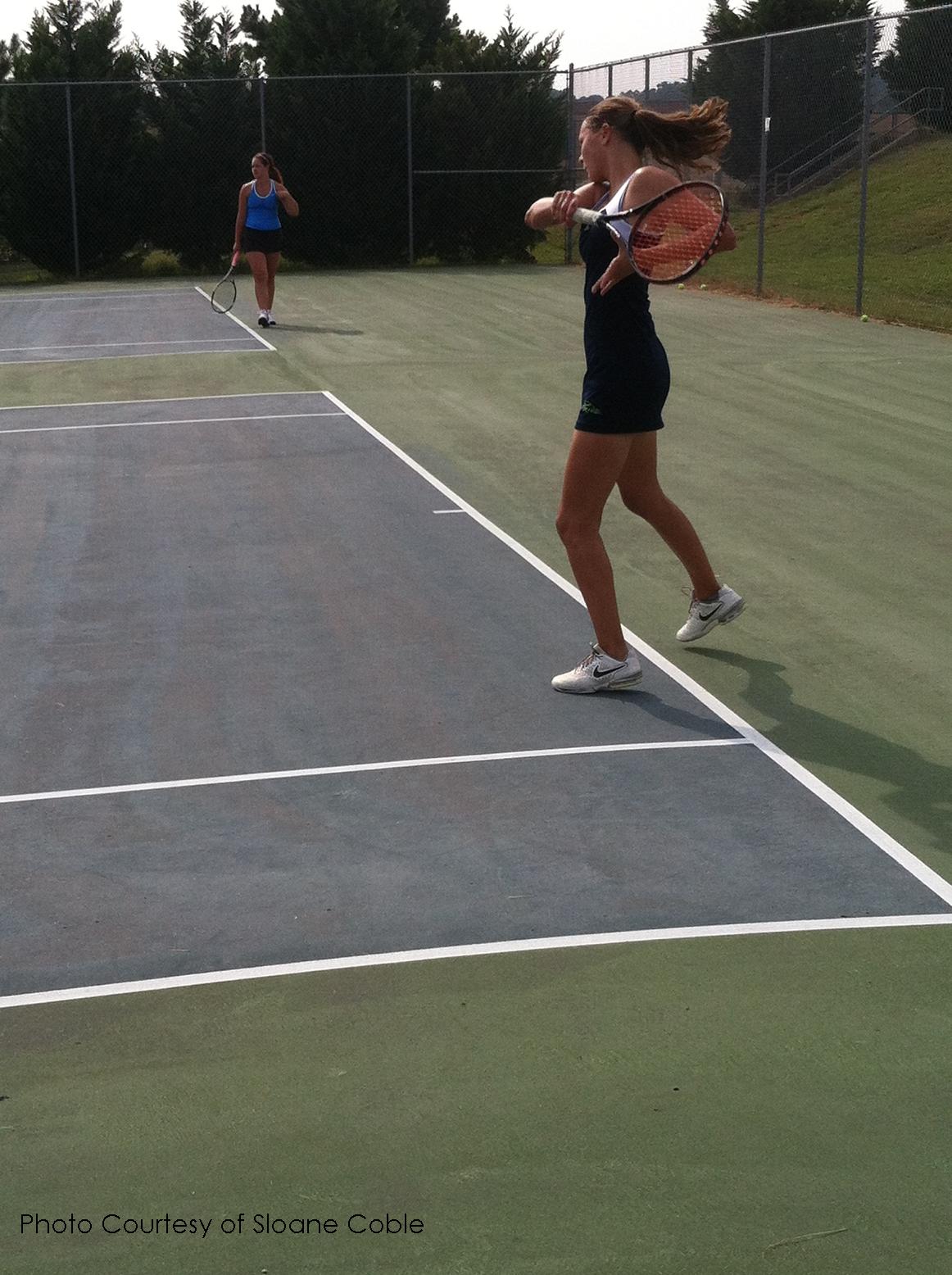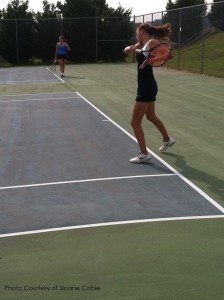 Leesville's women's tennis team lost 2-7 at a home game on August 27. The two matches won were a singles and doubles. Their season record sits at 1-1.
Even with this setback, the team expects to do well this season.
The season started off with a first-ever victory against Enloe. This start has left Sasha Kazakova, team captain, with high hopes.
"I think we've been doing pretty well [so far]", said Kazakova.
Clare Stull, a returning sophomore, shares the enthusiasm: "I look forward to us…winning…[and] being together as a team."
"I think we're gonna do really well this season," said Stull.
Molly Harnden, head coach, is also confident in the team's ability this year.
"I definitely have a strong singles lineup, so we're looking to improve from our record last year," said Harnden. "We've got some strong doubles teams that are new together this year that I hope will make an impact throughout the season."
As for improving this season, Harnden said, "[I'm] just trying to find the best lineup that I can…I'm trying to find the best combinations that we can and just working on our doubles this year."
Overall, the consensus is hopeful. Harnden still expects a good season, and the recent loss has not dampened their spirits.