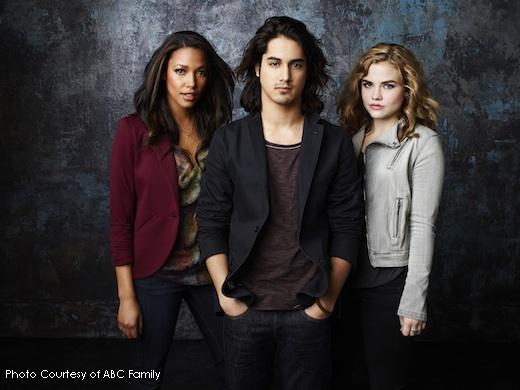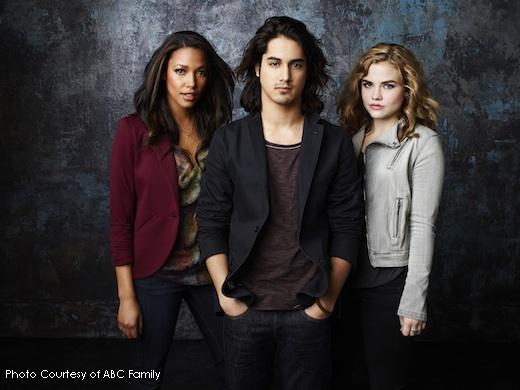 What is it about mysteries that excite the teenage mind? With the sudden onslaught of murder mystery dramas in the past few years, ABC Family's Twisted adds an exciting new spin to an otherwise repetitive genre.
Twisted is a teenage mystery-thriller that follows the life of 16-year-old Danny Desai (Avan Jogia) after he murdered his aunt when he was 11 and was sent to juvie.
Five years later, he is back in his hometown of Green Grove and trying desperately to reconnect with former best friends Jo (Maddie Hasson) and Lacey (Kylie Bunbury), who want nothing to do with him. Suddenly, a local teenager named Regina Crane is brutally murdered at a house party the night of Danny's return and all fingers are pointed at him. He is immediately deemed a sociopath, or "socio" for short.
Viewers avidly follow along as Danny, Jo and Lacey try to answer one burning question: Who killed Regina?
At first glance, Twisted may seem like a cliche teen drama: a dreamy main character, a love triangle, and, of course, high school cliques. It probably only took five minutes before Jo and Lacey decided to forgive him for murdering a woman while they were outside playing in his backyard. However, the series proves to be anything but.
Avan Jogia, who portrays the protagonist Danny Desai, does an outstanding job of playing a hero with a dark past. He slips in and out of his roles effortlessly, sometimes hinting at sociopathy.
There are heart-pounding moments in which you wonder: Is Danny really a "socio?" Is he telling the truth about what happened the night of Regina's murder? And, the essential question, did he kill Regina?
The show also has its share of veteran actors: Jessica Tuck (HBO's True Blood), Robin Givens (NBC's Tuck), Denise Richards (Undercover Brother) and Sam Robards (The Art of Getting By).
This show is not for the cynical. While the love triangle between main characters Danny, Jo and Lacey is fully developed, we know almost nothing concerning Regina's murder… and the season is already over!
I would suggest this show to anyone who likes to get emotionally involved in a show. Each new twist will leave you with a rush of emotions and the all-star cast is sure to make you believe every second of it. Once you've started watching, it's impossible to stop.
My one wish for this show is that it doesn't become another Pretty Little Liars; an unnecessarily dragged-out murder mystery that should've ended ages ago.
Overall, I would give Twisted a 7 out of 10. It breaks up the monotony of the usual teen dramas with fresh faces and new ideas, one being the male protagonist instead of the usual female. Occasionally, however, the main idea of the story can get lost in a mix of useless details.