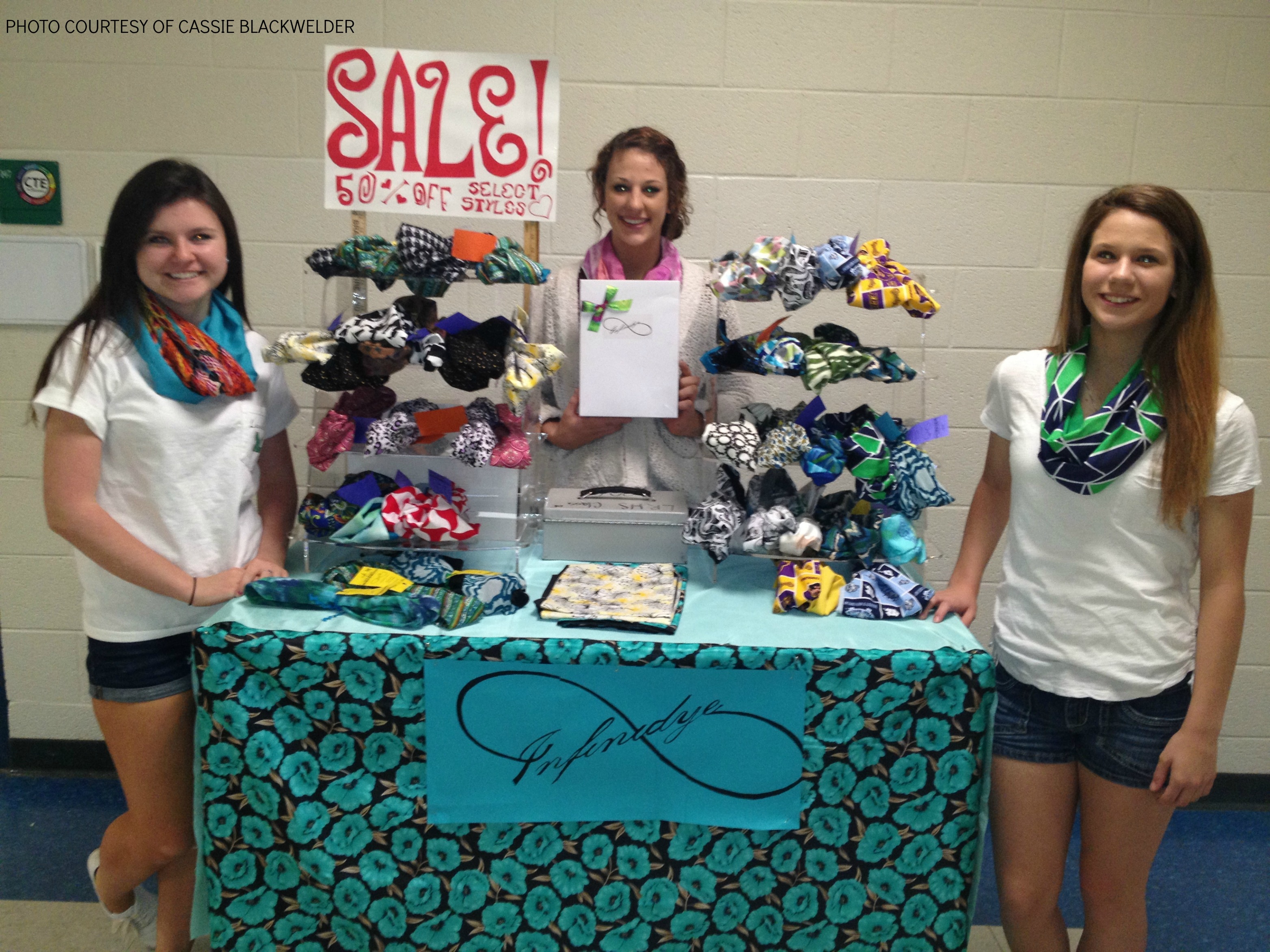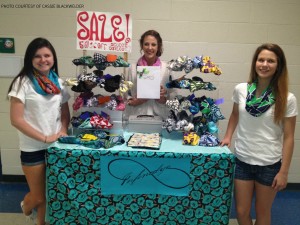 After a 6 year hiatus, the Apparel 2 class is back in business. After taking over the class, Ms. Blackwelder, CTE teacher, was proud to announce the success of her class's business.
The Infinidye scarves business was run completely by the class. Students had make resumes and interview for various positions they could hold in the production and distribution of the scarves.
"[The students] picked a group [to work with] and made a prototype," said Blackwelder.
Blackwelder explained how the process was "cross-curricular" because the various businesses had to pitch their product to marketing classes. The products ranged from dog collars to tie dye shirts, but an alterations business and the infinity scarves won in a vote based on what Leesville students would likely buy.
Sarah Talton, sophomore, said, "I really learned how to be a good employee because I was mainly in charge of making the scarves."
"They learned skills that are applicable to any job," said Blackwelder. "They also learned soft skills, like speaking to customers, making forms [for alterations], creating disclaimers and keeping track of inventory."
Talton said, "It was really cool seeing our vision happen. I think people really liked what we did."
The scarves sold incredibly well, exceeding the expectations of Blackwelder and Talton. The profits will help next year's Apparel 2 class fund field trips that relate directly with the curriculum of the class.
"They did everything professionally. They've done it all, so I can't take credit for it," said Blackwelder.