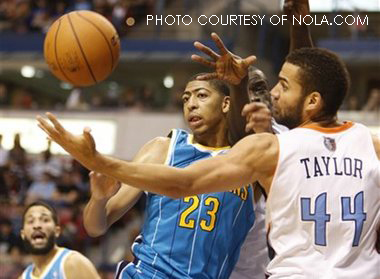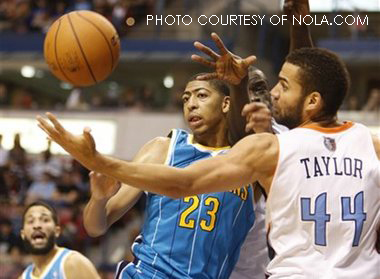 On Saturday December 29, I attended the Charlotte Bobcats vs New Orleans Hornets game at the Time Warner Cable Arena, in Charlotte, North Carolina.
Going into it, I did not expect much as neither team has been particularly successful this season, with both placing near the bottom of the NBA.
The exciting part for me was that I had never been to an NBA game, so I did not know what to expect.
The closest I had ever gotten to going inside an NBA Arena was when I had to wait for a train at Penn Station and decided to walk around, allowing me a glimpse at the historic Madison Square Garden. This game was certainly a new experience for me.
The first striking difference between the Bobcats' stadium and Madison Square Garden is that while Madison Square Garden resembles most sports stadiums with its circular shape, Time Warner Cable Arena appears to be part of a regular building, until you walk in. It is a very modern stadium, almost resembling a shopping mall.
After walking in I was handed a free program, which is always a good impression to make on people.
My family and I found our seats in the upper-deck and began taking in our surroundings. The modern-looking arena featured a large four-way video board hanging over the court, similar to the one at PNC Arena. At the top of the board was a sculpted skyline of the city, which was a very nice addition that made it feel more team-specific.
Looking downwards I noticed a large group of security, and after looking closer I realized that was the seat of Michael Jordan, who is the majority owner of the Bobcats.
Next came the pregame introductions for each team, but what stood out to me was the booing for Duke alumni players such as Lance Thomas, Austin Rivers and even to an extent Bobcats' guard Gerald Henderson.
A man behind me found it fit to yell "another Duke flop!" each time a Duke-alumni player had a foul called in their favor. Nice to know the Duke-hate is not specific to the Triangle.
The game itself got off to a boring start, with the Bobcats jumping out to a large lead by halftime, leading 57-40.
New Orleans mounted a comeback in the third and fourth quarters, taking the lead mid-way through the fourth. The game would not end without some excitement however, as Charlotte managed to get off two game-tying attempts from three, but was unable to make either.
The experience was made even better because it did not involve a long drive home, or expensive parking. There are hotels that are within just a few blocks of the arena and allow for fans to walk to and from the game. Those looking for cheap transportation can walk to the rather large bus terminal located just outside the arena.
Tickets are inexpensive, as we sat in the upper deck and had an excellent view of the game. The one complaint is that the lines were a tad long for concessions, but that is not anything out of the ordinary for a sporting event.
The experience as a whole was very nice, and the staff was kind and helpful when the game was over (something that cannot be said for most sporting events I have attended).
I definitely recommend going to a Bobcats game if you are in the Charlotte area, as it can be a fun, cheap and different way to enjoy your leisure time.